It is not always in our favor to keep long browsing history on the computer. We can set auto-delete of cookies in chrome browser but auto-clear browsing history in chrome is quite difficult without extension. Here some google chrome extensions are listed which can help you cleaning browsing data.
Google Chrome becomes slower after some interval. It takes time to startup and eventually crashes. This happens because of collected browsing data. If this is happening, you must get rid of those cached data. Cleaning browser data makes it feel fresh and improves your browsing productivity.
What is saved in browsing history?
Every internet browser on normal execution mode remembers the following data,
The browser's cookies.
The browser's download list.
The browser's cache.
Cache storage
Websites' appcaches.
Websites' file systems.
The browser's stored form data.
The browser's history.
Websites' IndexedDB data.
Websites' local storage data.
Stored passwords.
Service Workers.
Websites' WebSQL data
Browsing history and saved passwords are the most sensitive information which shouldn't fall into anyone's hands.
Can you set Google Chrome to delete history on exit?
No, At the time of writing this article Google Chrome browser doesn't have any inbuilt settings to auto clean browsing history. You can auto clear cookies and site data but not browsing history. The only way to clean it is to use incognito mode or clean it manually. But, you can use a browser extension that will delete history on exit or just before starting in a smart way.
How do you automatically delete browsing history?
You have to install auto history clearing extensions in google chrome to automatically delete browsing history. Here is the list of best extensions you can use.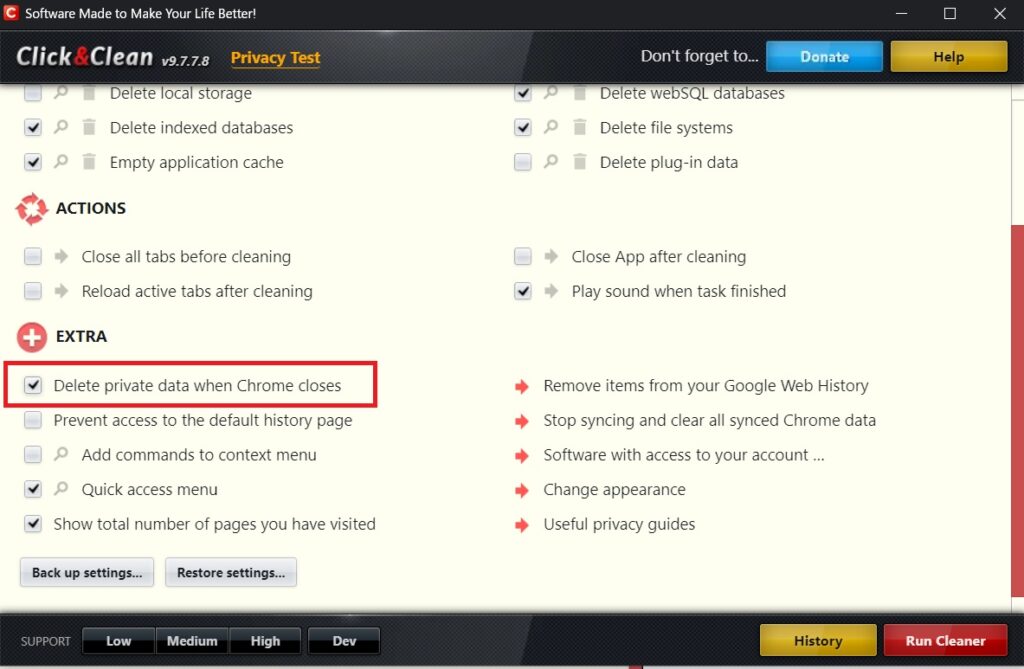 This extension deletes typed URLs, Cache, Cookies, your Download, and Browsing History…instantly, with just one 1-click on the Click&Clean button! This powerful extension enables you to do all that mentioned in the above screenshot instantly,
with one click on the TP roll icon in the Chrome toolbar.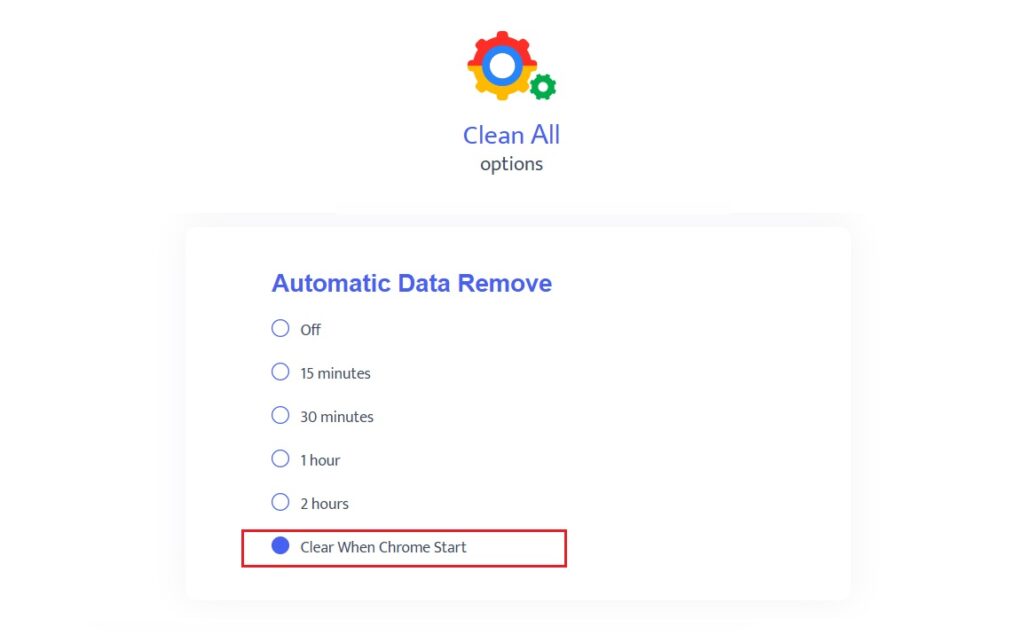 Google Chrome Clean All is a useful browser extension that helps you quickly clean up the browser. and It helps to delete all traces of your online activity to protect your privacy. Clean All is very easy to use and fast.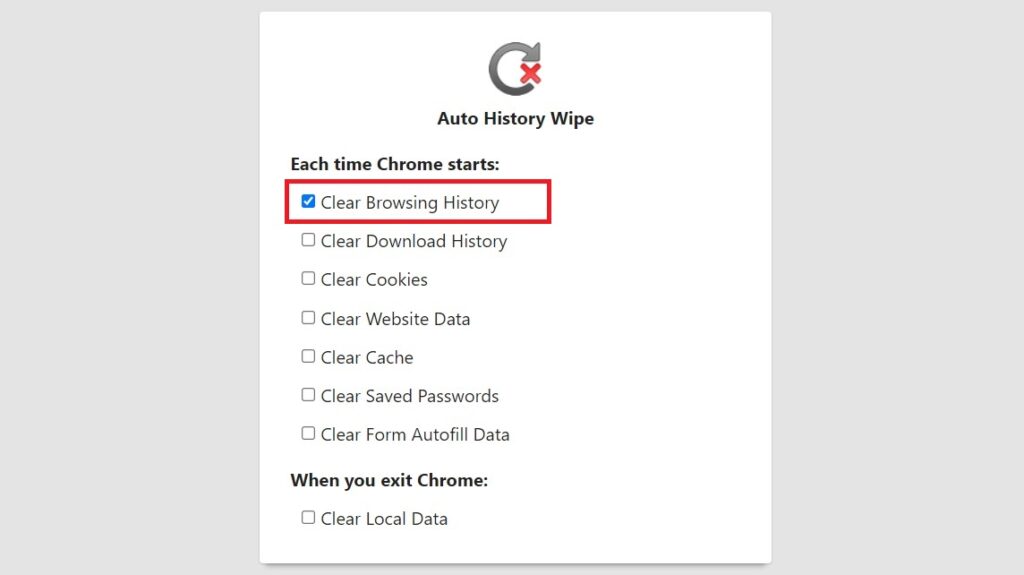 It is an extremely lightweight extension that takes care of wiping the browsing history automatically, so you can browse using a normal Chrome window while keeping the history clear with each new session.
Conclusion
It is expected from google chrome to have an inbuilt feature to delete browsing history when exiting as in Mozilla firefox. Unfortunately, we don't have it here. So the best way is to use above listed extensions. Have you got any other idea? Please mention in the comment.