Changing the home page in google chrome first time is a little difficult for new browser users. Even old users also forget where to change the setting as we don't need this frequently. We can change or set the desired homepage on every internet browser as well as on Google Chrome. The manual setting is easy with the given steps in this post with relevant screenshots.
Setting custom home page will save URL typing time & effort every time you open a new tab or open a chrome. It increases productivity during office hours so you can actually focus on important matters. Random browser pages & ads create a distraction & cause slower browser startup. Hence, It is a better option to manually set the most frequently needed website as the homepage.
Steps to Change Homepage on Crome
Here is the quick setting trick to do it manually,
Step -1 : Go to appearance setting
Open Chrome browser appearance setting from three dots in the upper right corner of the browser. It is there just below the close button in the window.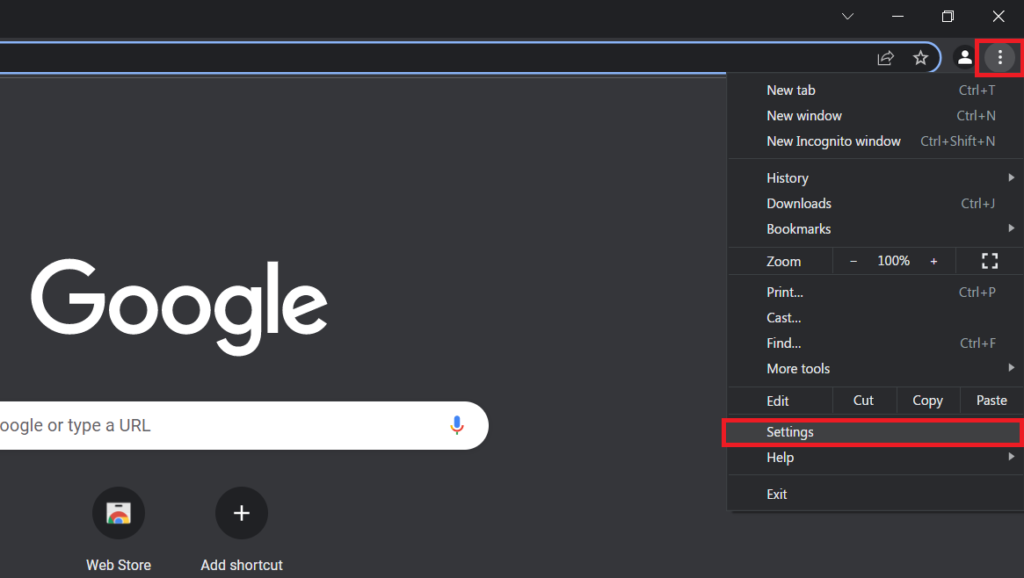 It will open all browser settings, which includes Autofill, Security and privacy, Appearance, Search engine, etc
Step -2 : Now open appearance setting
The appearance setting in crome allows us to manage to browse theme, bookmark, homepage and font zoom levels, etc.
Step -3: Toggle on and set home page in chrome
Click on the toggle, enable it. It will ask you to set a custom homepage URL as shown in the following screenshot.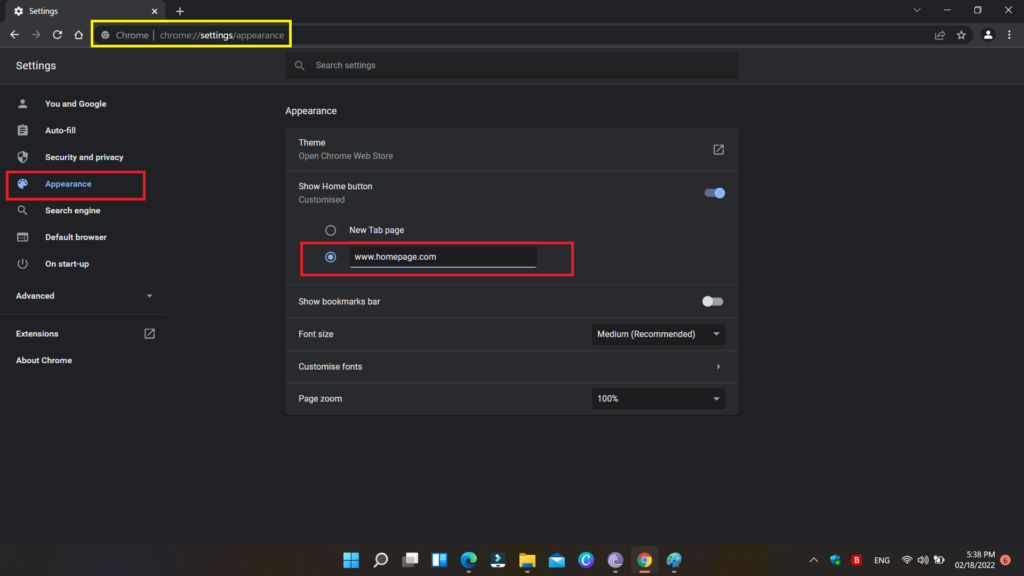 Alternatively, you can skip the first two steps by entering "chrome://settings/appearance" in the address bar. As highlighted by the yellow border in the above screenshot. This will bring you directly to appearance settings. And, then you just have to toggle on and set the homepage URL under the "Show Home button" option.
After setting the home page, whenever you open a new tab, the desired web page will get loaded in the chrome browser as a homepage. Also, pressing the home button will load the same URL in the current tab. In this way, you don't have to enter the URL of your home page every time you open the browser.
Most popular default homepage in browser
Most people define email or search engine URLs as homepage in the browser. Office people prefer Gmail or their work email service providers URL where personal computer users set search engine as default home page. This completely depends on personal choce. Following is the list of most popular homepages worldwide in last year,
Google.com
Youtube.com
Facebook.com
Yahoo.com
Wikipedia.com
You can also set one of the above as a homepage in google chrome as well as in other browsers also.
But remember, setting the default homepage in chrome will definitely increase startup delay. It will significantly delay browser startup. So, computer users on low resources are suggested to set blank "about:blank" as the home page. It will open nothing, and hence browser will open quickly.