New Windows 11 comes with the recommended section in the start button menu. It is very handy and useful to those people working on very few files and apps frequently. Their most used app and the file are always there to quickly re-open. Although, it is not for some people including me.
Windows 11 start menu recommended section is not for those users who share their computer with someone else. It just tells someone what did you recently opened or worked on. This is against the basic privacy need of everyone. So, such users desperately wanted to remove recommended section from the windows 11 start menu.
Here are two ways, you can get rid of this problem. Remember the recommended section is not going anywhere, we are just going to disable files and apps appearing in this section. So, don't complain later that the article is misleading. The complete section may be disabled in the future only if Microsoft wanted to.
There are also tutorials on the internet to completely remove the windows 11 recommended sections using the windows development SDK tool kit and script. But, this hack is not for the majority of normal windows users and comes with the risk of being unable to bring it back. So, it is highly recommended to stick with this setting-based fix only. The setting option is provided by the Microsoft itselt.
In this Windows 11 guide, you will learn the steps to disable the Recommended section from showing items in the Start menu.
Disable windows 11 recommended section from personalize settings
To remove all the items in the Recommended section of the Start menu on Windows 11, use these steps:
Step-1: Open Settings. (Right-click on taskbar->Taskbar setting) and Click on the Personalization section
Step-2: Click the Start page from the right side.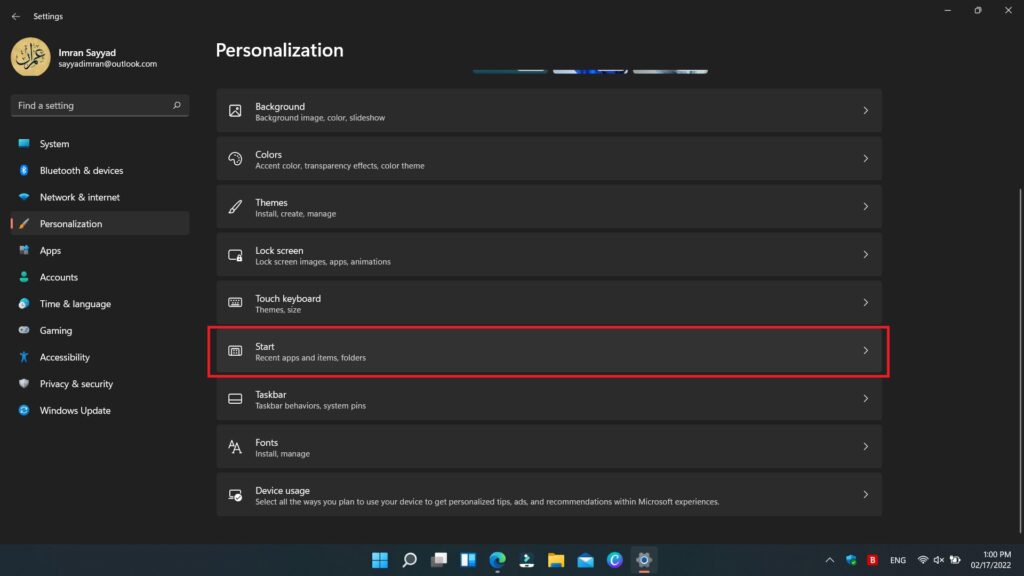 Step-3: Turn off unwanted items in the start menu
Turn off the Show recently added apps toggle switch to hide the recently installed apps.
Turn off the Show most used apps toggle switch to hide frequent apps.
Turn off the Show recently opened items in Start, Jump Lists, and File Explorer toggle switch to clear the recent files from the list.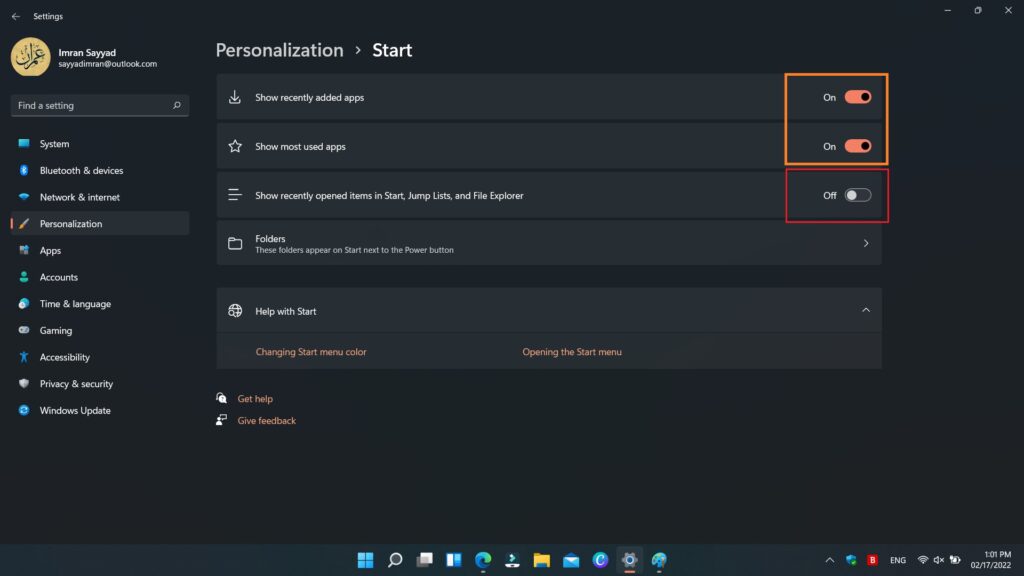 After turning off all required start menu settings, recent items will disappear from the recommended section. But, an empty section will be still there. I hope, there will be an update from the Microsoft team to completely disable/enable this feature.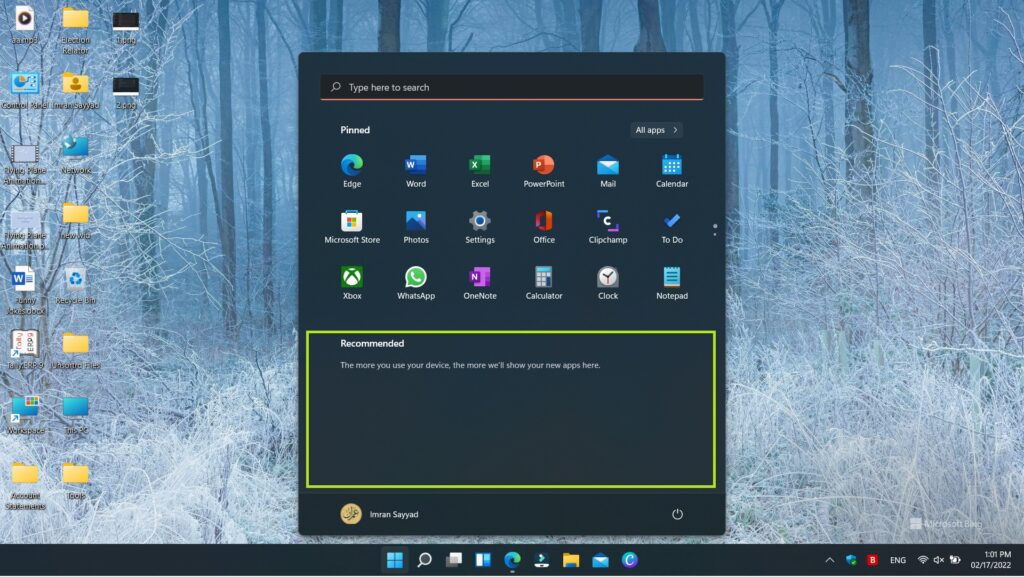 In, similar way you can re-enable these options by going into a personalization setting.
Alternatively,
Instead of disabling all items you can remove individual app or file entry from recommended section. You just have to right-click and then click on "Remove from recommended." option. This is a good option for a few files entry. But, it will take time and effort for large list of browsed files and apps.