The Internet is full of spectacular images. While browsing, Many times it happens that even though we find a great image, we cannot save it to our computer, because right-clicking on that image doesn't work. This happens because the website may have disabled right-clicking on its web pages. One option we have is to use a screen capture tool to capture the image. But this is not the real thing, as the quality won't be the same anymore.
If you are facing the same problem and using Chrome & Firefox browser, fortunately, there is a trick to save an image to your Windows computer even when right-click has been disabled. And the good thing is that this trick works without using any third-party tool or browser extension – but it requires a little bit of patience.
Save Images using Chrome when right-click is disabled
Here is how to make this simple trick work.
1. Go to the web page using Chrome and right-click on empty space, and select Inspect Option. Alternatively, you can press Ctrl+Shift+I using the keyboard to access Developer Tools.
You would see something like this –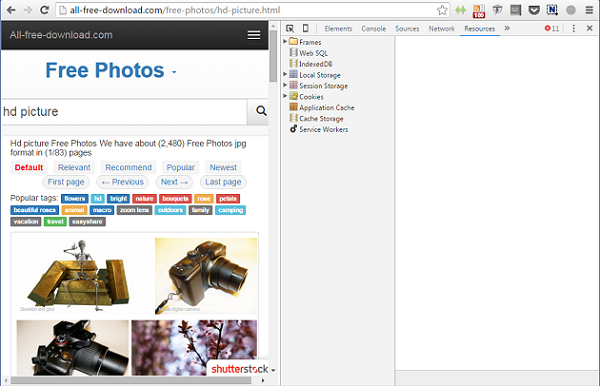 2. Now find a tab named Resources. If you cannot find it, expand the arrows ">>" to see it.
3. Next, expand Frames folder find Images Section. Click on it to expand it further.
Here you will see all the images on the webpage getting listed. Now all you need to do is search for the image. You may require some patience here, if the web page has many images. The image gets displayed in the right side pane, when you select it by name. Once you have found it, your lob is done.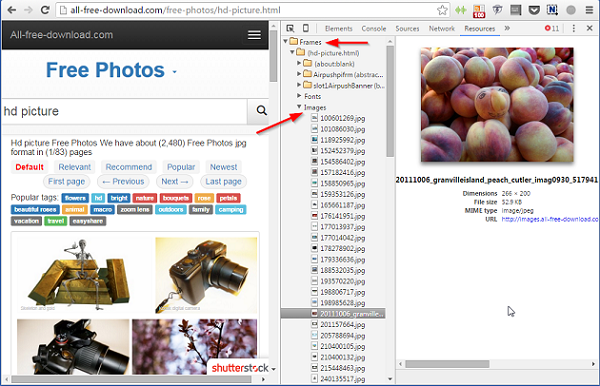 Now you need to keep in mind that if the web page contains the same image in original dimensions and a thumbnail of it, then you may need to check the dimensions present below the image.
After confirming this, you can click the URL of the image present beneath it, to get it opened in a new Tab. Or you may right-click on the image and select options such as Copy Image URL or Open Image in New Tab to save it to your computer.
Save Images using Firefox when right-click is disabled
In the case of Firefox, it is again easier,
Right click on the web page to open the context menu, and click on page info.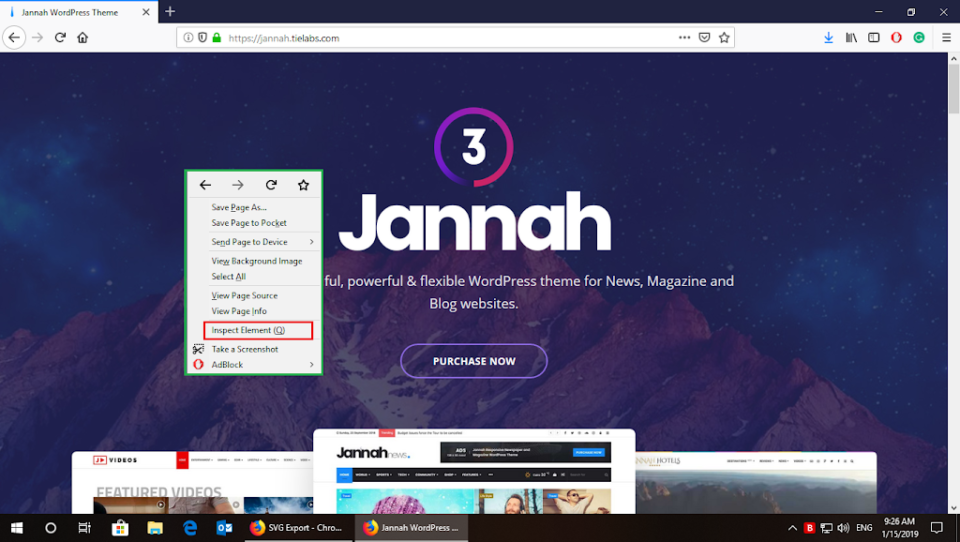 If right click is disabled go to the Tools -> Page Info -> Media,
here you can find all the images belonging to that web page.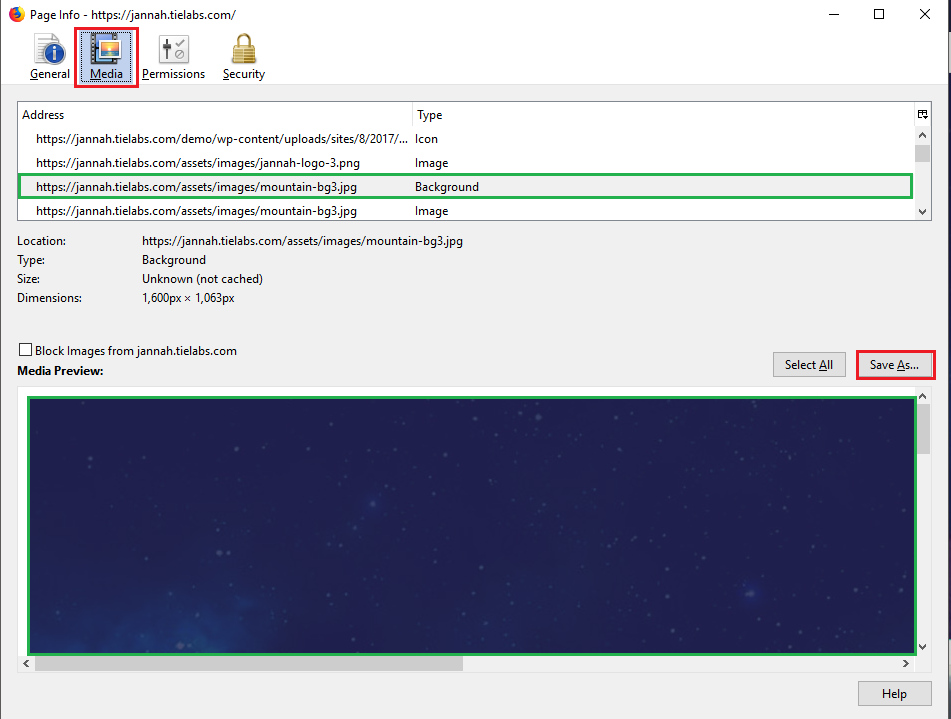 Click on save as button after selecting a required background image.