This day's many organizations are using multipage PDF files. The multipage PDF is very useful to share a scanned copy of related documents. If you are from such an organization, you may use a multipage scan to attach multiple documents and get the same kind of files from your business partners.
Sometimes we need to extract one page from pdf or separate specific pages/copies of the scanned document from all those files. Searching on the internet did not get a satisfactory solution. On the other hand, websites like Adobe providing this facility are offered with the premium plan.
Other sites do provide a PDF page splitting service for free, but it takes a longer time. So, we will go with a Microsoft PDF printer.
Table of Contents
Steps to Split PDF file & extract individual pages
In this solution what you need is only Microsoft PDF Printer installed on your computer. And it is already integrated into Windows 10 when you use Microsoft Word.
The process is very simple to open the multipage file and print the required page to be split individually using Just remember to select Microsoft PDF Printer as a printer when you click print.
Note down page number
Open Multipage PDF File, note down the page numbers you want to split. For example here we will target page number 1. As shown in following screenshot, we have one multipage file with total three pages. We will try splitting page 1 from remaining.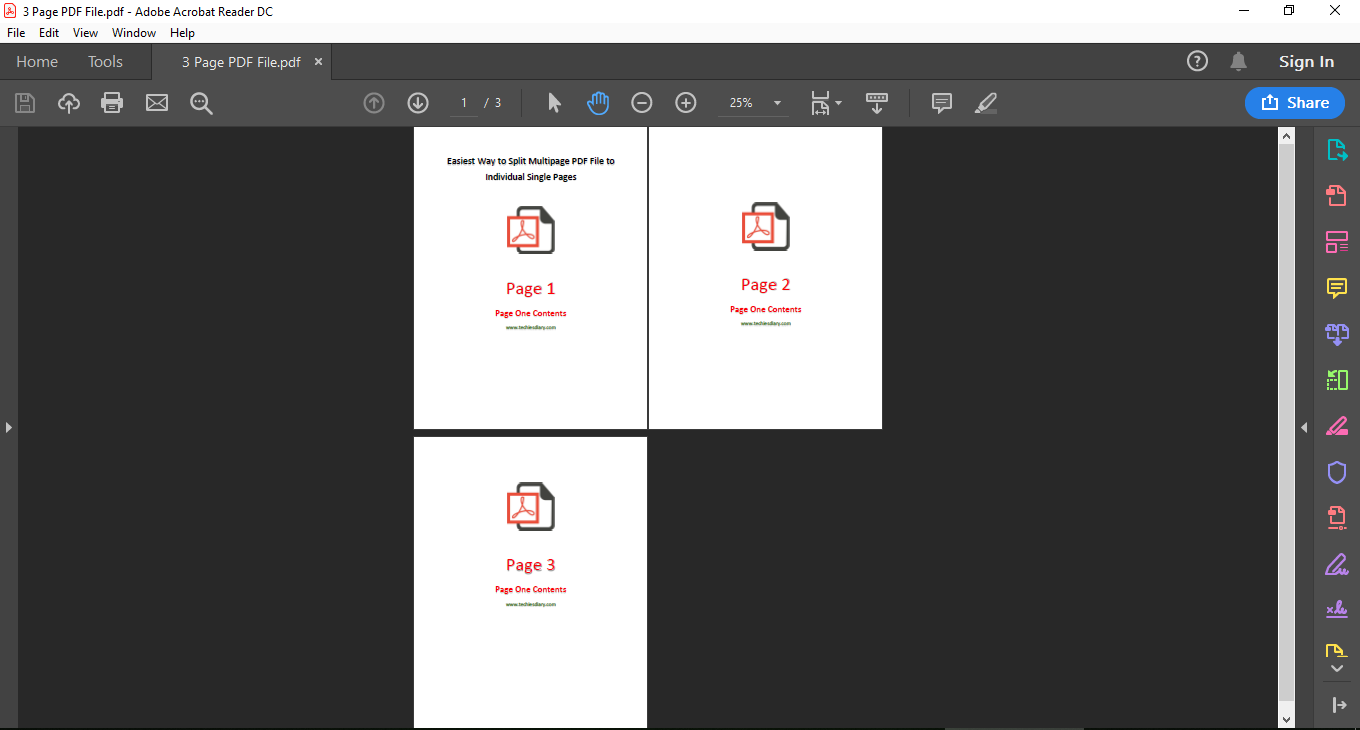 Print Document using Microsoft Printer to PDF
 Go to printing wizard  or press Ctrl + P and Select Microsoft Print to PDF as a printer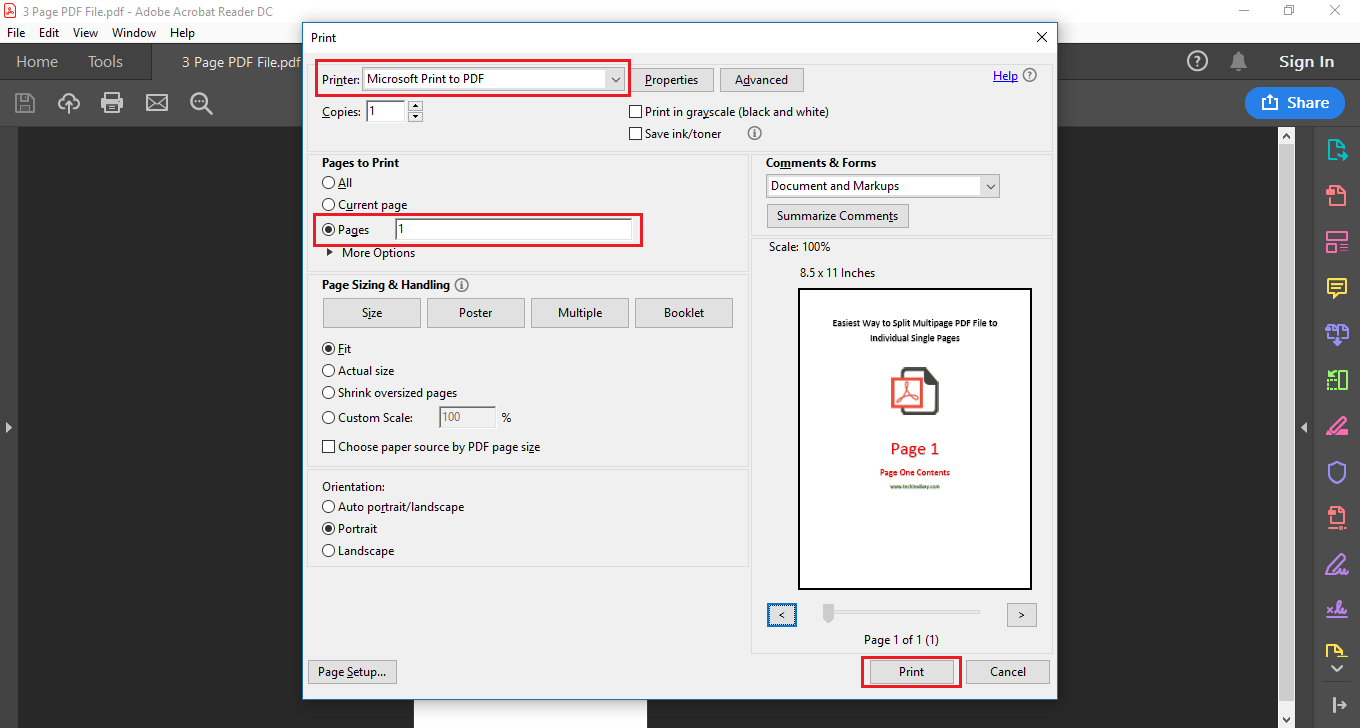 Enter page number at Pages input text field. Then Click on Print
Remember here you have to manually enter page number, you can also select range of pages such as pade 2-3. Then all pages in entered rage will get splitter. Just like we print selective pages from the file.
Save Individual Page as Separete File
It will ask for the filename, enter the desired file name for that specific page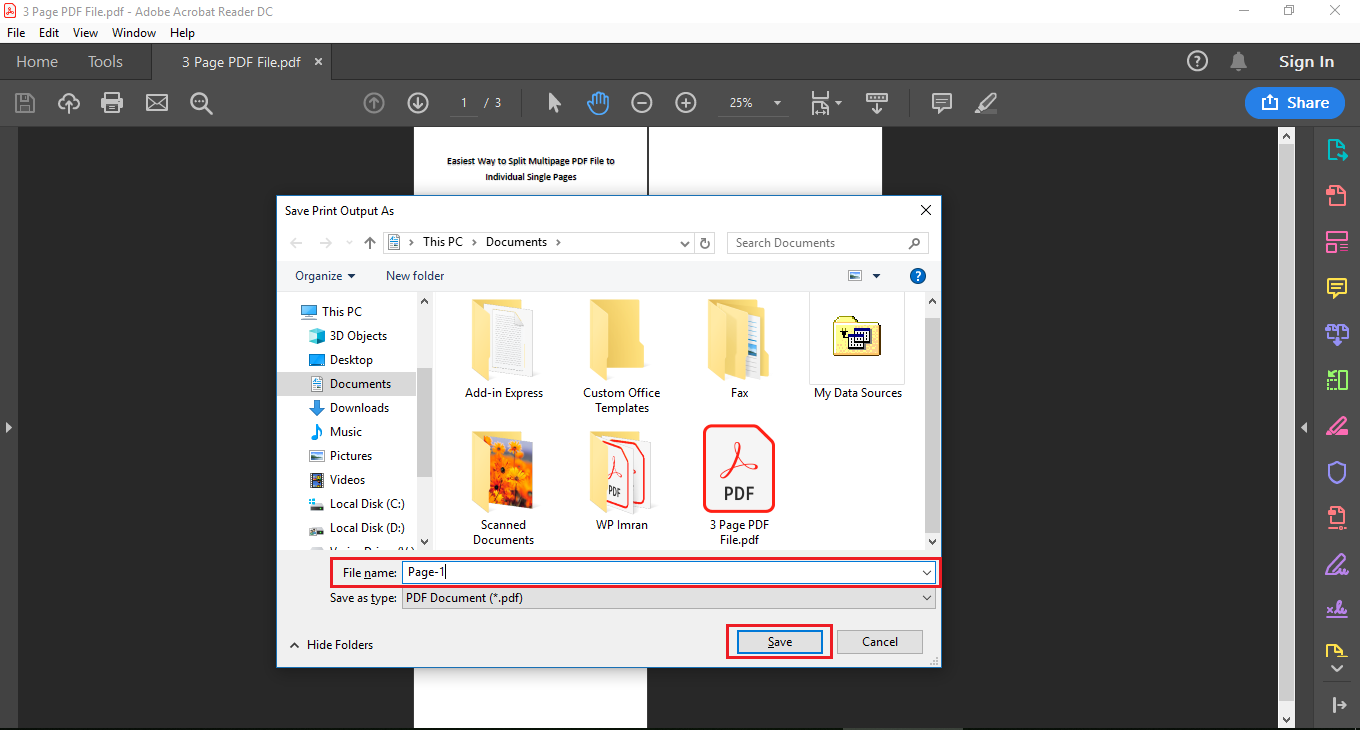 Click on save, it will save only printed page as a individual file. In this way, you can print and split other pages also. Here in the following image I have printed the second page and saved it as Page-2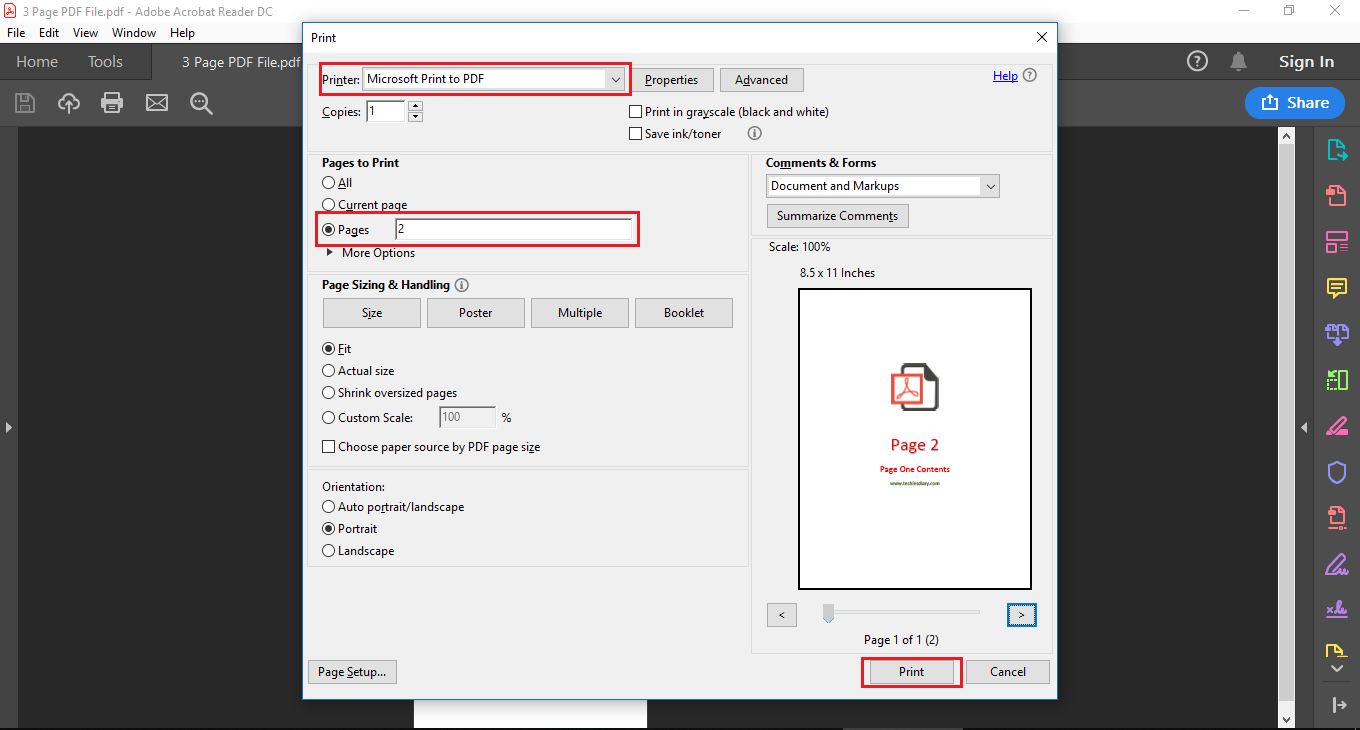 My file is of a total of three pages, see in the following image I have split it into three separate pages.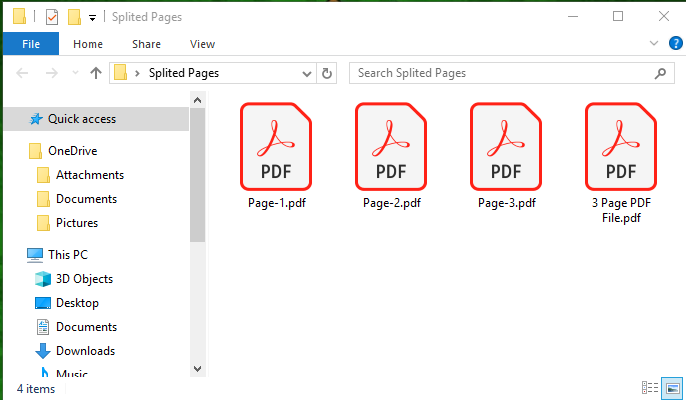 Another way to split pages is by using online tools. Ilovepdf.com is one of them. Here on this website, you can do many things with PDF files. You have to upload it and operate it. Then processed output file is provided for the download.
Conclusion
Portable Document Format (PDF) has become a very important part of digital documentation. Due to the wide acceptance and use of this document format in the office domain, more and more features are demanded. Splitting, converting, and editing are some of them. Lots of online tools and manual tricks are available on the internet to make use of them. We should keep learning to use those products and tools efficiently. In this way, we can increase official document handling productivity.