Windows 11 is rolled out officially on October 5, 2021. On this day, the free upgrade to Windows 11 begins rolling out to eligible Windows 10 PCs. New PCs and Laptops pre-loaded with Windows 11 have been started to become available for purchase. But even after a few weeks, it is not rolled out for all devices. It will be available with time till you should check the eligibility of your system.
Microsoft has announced a free upgrade to all windows 10 license holders. To do so, Microsoft is slowly rolling out Windows 11, so the free upgrade won't be offered immediately to all existing systems that are eligible. According to Microsoft, all existing and eligible systems should be offered the Windows 11 upgrade by mid-2022.
Till now, we don't know how exactly they are selecting eligible systems for the free update. It could be a country or license type basis. The thing is for sure, and your system meets requirement's you will definitely get it soon.
Table of Contents
Checking eligibility
Your system must be eligible to get the free upgrade. To check eligibility without any tool, go to system update settings. And check for updates. If there is a notification from Microsoft, as shown in the following screenshot, you are green to upgrade soon.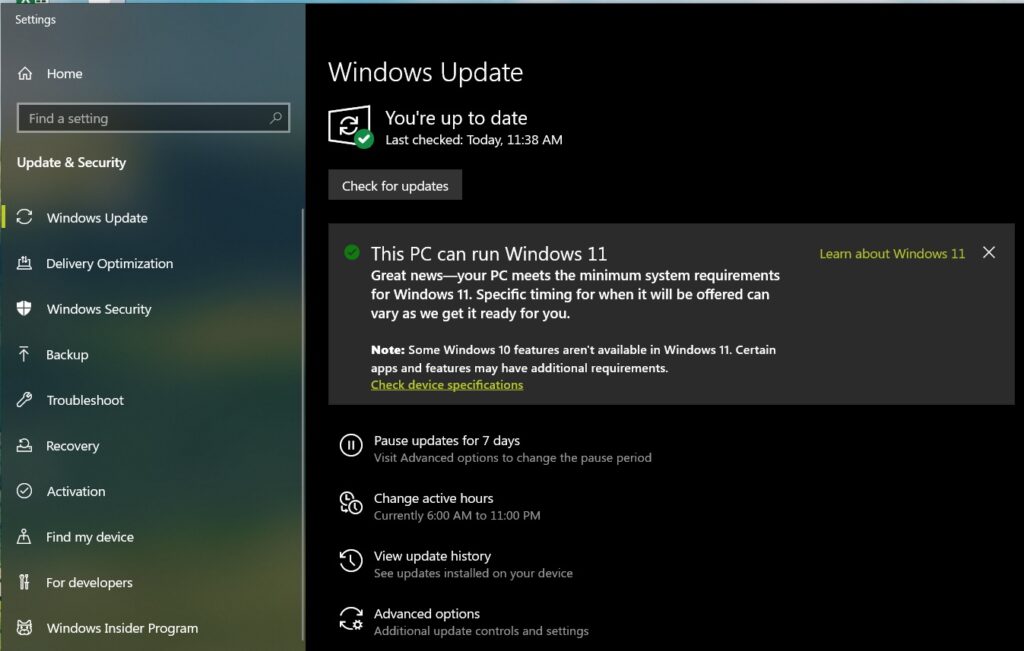 Remember this, even if your system is showing "Great news – your PC meets the minimum system requirements for the Windows." It will take time to be available for your system. Some lucky people have started getting it.
How to upgrade ?
Upgrade Using Windows Updates (recommended)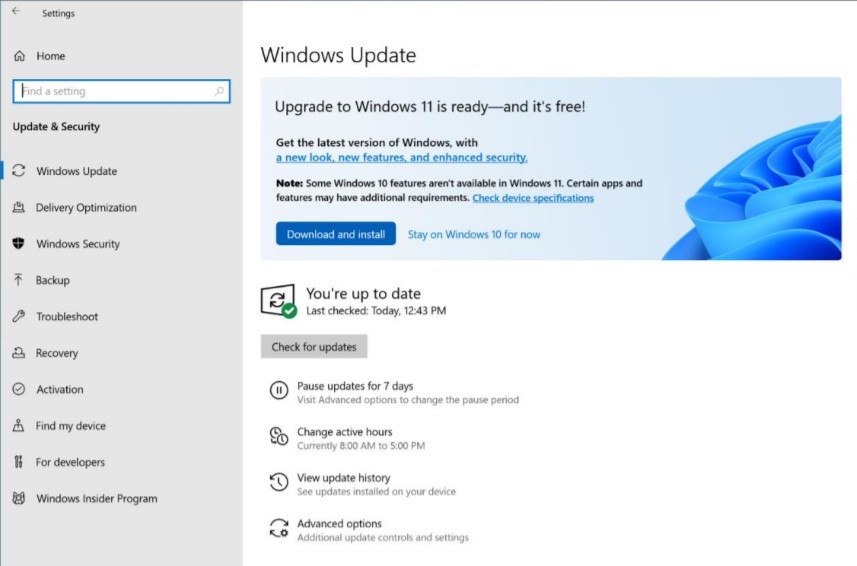 You don't have to visit any external website or download page to get Windows 11 upgrade. Yuou can easily do it from update settings inside windows 10. Once it is ready from the Microsoft end, you will get the new notification as shown in above screenshot.
Keep checking windows update settings after few days, once "Download and Install" option become available proceed with following steps,
Step-1 : Back up all of your important documents, apps, and data.
Step-2 : On your Windows 10 PC, head into Settings > Update & Security > Windows Update and Check for updates.
Step-3 : Click on "Download and Install"
Your installation will start once all required file get downloaded. Then follow on screen installation prompts.
Upgrade Using Windows 11 Installation Assistant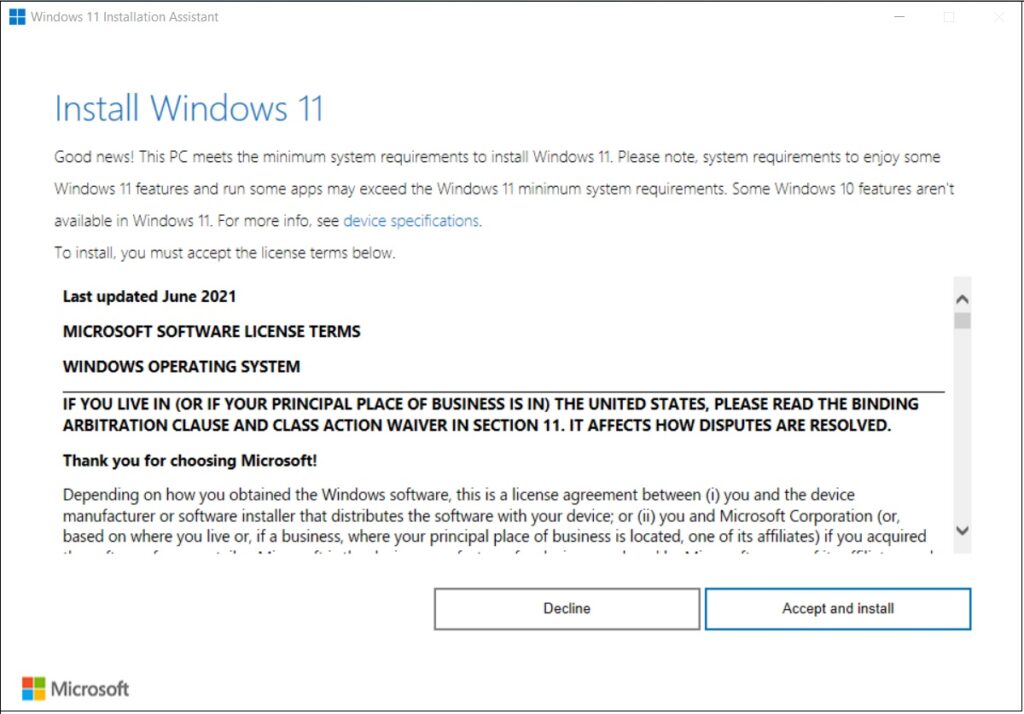 Instead of waiting for the upgrade to be released for your system, you can get it using Microsoft's Windows 11 Installation Assistant. Go to the Windows 11 Assistant tool page and click the Download now button under the Windows 11 Installation Assistant section.
Then find the downloaded Windows11InstallationAssistant.exe file and run it. Click the Accept and install button and this tool will download and upgrade to Windows 11. You should be able to use your PC during the download and installation.
Wait to upgrade
Despite being eager to get upgrades, you should wait for some time. Every time initial release uncovers hidden bugs and problems with new software. It takes some time to discover, report, and get fixed windows bugs. Several issues are already being reported to the windows community by users.
All these initially reported bugs would be fixed using update releases soon with high priority. If things don't go well with the new upgrade, you may face difficulties in daily work. Otherwise, if you just want to explore amazing new windows 11 features, nothing to worry about. You can even get it using windows 11 installation assistant without waiting for being rolled out for your system.