A growing business is the only thing everyone wants. The contact list always grows with the business. In this article "Business Card Scanner App Android" listed apps will help you quickly scan and save business contacts. It is easy and faster to scan cards with a business card scanner app. Android with OCR (Optical Character Recognition) technology can detect content printed on business cards.
Why business card scanner?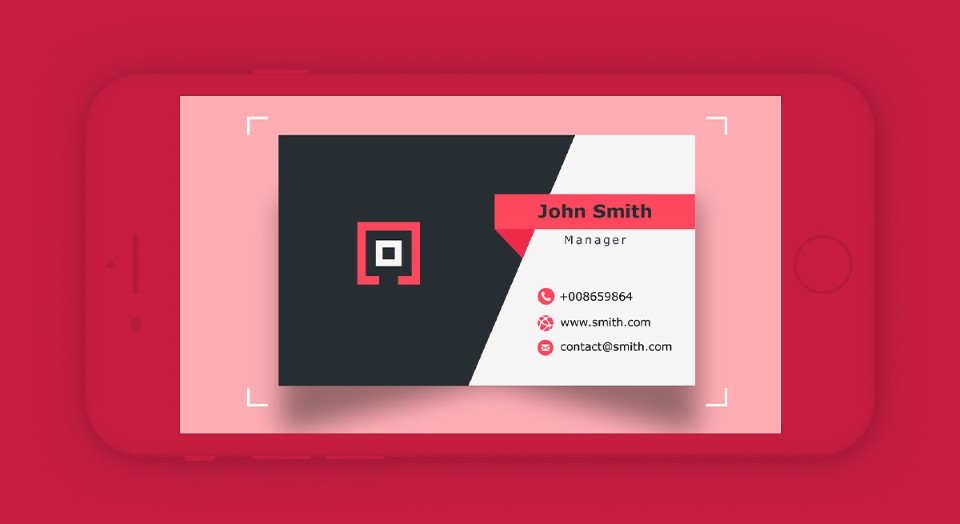 Business contacts increase simultaneously with the age of business. Every business manager and the person who is responsible to maintain a business relationship with parties need quick contact access. Normally they do save all party's business cards in the cardholder. Even they are stored alphabetically it requires time to find a particular one. And what if the cardholder is not with you? The solution is digital card records.
How do you scan business cards on Android?
You can scan business cards on android using card scanner apps like google lens, cam card, scan cam biz card, and ABBYY business card reader. These android applications use OCR technology to detect contact information printed on visiting cards. Then app prompts you to save a new contact window in your android phone. Such apps can also save a digital versions of cards inside their own database.
Can Google scan business cards?
Google can scan business cards using the Google Lens app. You have to install and use it. You can scan business cards using a live camera, from the picture gallery from google photos. Nothing to worry about if you don't like Google Lens, there are lots of such android apps on market.
Which is the best business card scanner app for Android?
Specialized card scanner app with rich features like ABBYY business card reader is the best business card scanner app for android. The choice can be different for you if you are looking for a totally free app, then it can be Google lense and CamCard Free.
Here is the list of the top five "Business Card Scanner App Android" to scan business cards.
CamCard android app lets you easily scan business cards and store their contact information on your android phone. The digital version of cards can be exchanged with others directly from the app. CamCard allows you to add notes and reminders to contacts. It has batch scanning functionality which makes it possible to save information from multiple cards in one go. The 'Secretary Scan' mode lets executives invite their secretaries to save contact details on their behalf.
Since the majority of businesses rely on CRM (Customer Relationship Management) systems to keep track of interactions with their customers and drive sales growth, an app that lets them store contact details directly to CRM systems can be of immense help.
If that's what you are looking for, ScanBizCards is just what you need.ScanBizCards is available for both iOS and Android.
ABBYY Business Card Reader lets you scan and store contact information from business cards in up to 25 languages. The company's award-winning OCR technology makes for accurate recognition of all contact details, such as names, organizations, phone numbers, and e-mail addresses.
The app is smart enough to detect the edges of business cards and automatically crops out any unwanted backgrounds. Any data that's left unrecognized is highlighted in blue and can be manually corrected. ABBYY Business Card Reader can automatically fill in missing fields such as country codes and extensions and is capable of correcting typos in recognized information.
Wantedly People lets you scan up to 10 cards in one go. What's great is that no matter how the cards are scattered, Wantedly can effortlessly capture details from all of them. It's very easy to use as well. Just scatter out there cards, tap the button in the app and it'll do the rest.
Wantedly People's Optical Character Recognition (OCR) technology detects and analyzes text on cards to instantly generate new contacts. The app uses Artificial Intelligence (AI) to improve the accuracy with which it scans business cards.
Wantedly People lets you create your own profile for others to look up. Business cards can be shared via email or temporary URLs.
Evernote works like any other business card scanner out there. It uses your smartphone's camera to scan a card and saves its details to your Evernote account. Once saved, the contact details can be easily shared with other users.
What's interesting is that Evernote can also capture contact details from other professional services such as LinkedIn. This ensures that you have all the information about a contact in one place.
Conclusion
Growing business now has lots of technology companions. Computers, smartphones, and now smart productivity apps. Business card scanners are one of them. We have seen some of them in this "Business Card Scanner App Android" article.
It is just beginning, there are lots of possibilities coming in future to our help.
💬 Have you got any? let us know in the comment. 👇