Why to buy expensive VPN service when you can have best free VPN for firefox browser. Hoxx VPN Firefox is totally free VPN browser addon. You don't have to spend any money to use this. Browsing internet without configuring any VPN settings or proxy server is very easy. Lots VPN providers are providing their paid VPN plans. Since, a huge amount of people are not interesting to purchase it. Instead, they are in search of free VPN without any restrictions.
What is HOXX VPN for Firefox?
HOXX VPN for Firefox is third party browser extension works in various browsers other than firefox. It allows unlimited secured browsing proxy. you just have to install this extension into your firefox browser and sign in. Signin up for new account is very easy as you can use it without entering login credentials in guest mode.
How to use HOXX VPN in Firefox?
These add-ons are available in browser stores. Add-ons can be easily used in Google Chrome and Firefox.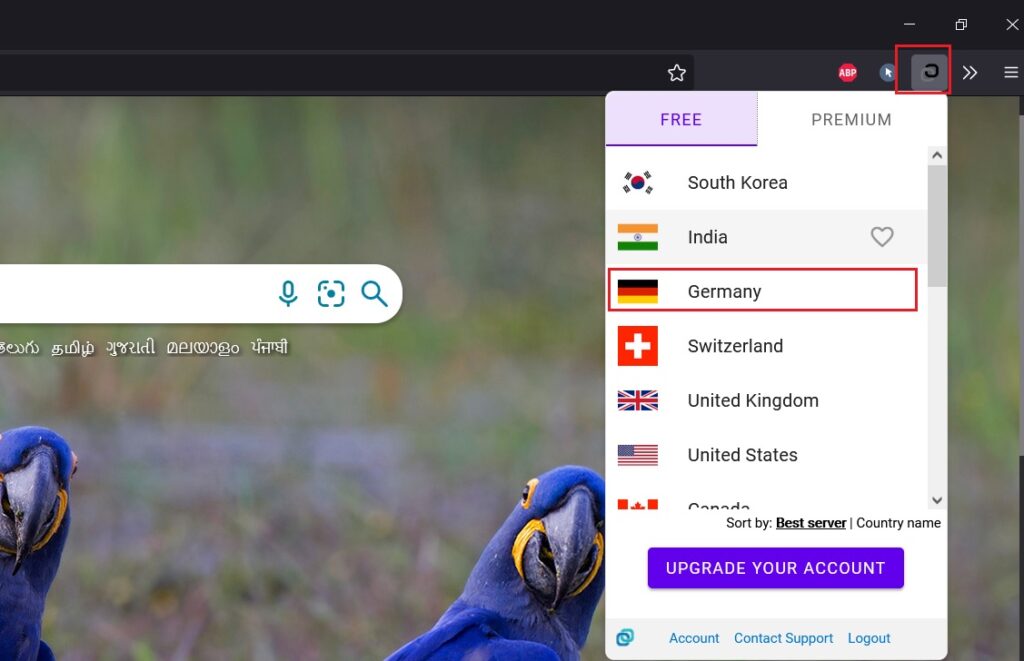 Step-1 : Go to Firefox Addon Page Search for VPN, you will get the list of VPN plugins,
Step-2 : Click on install button right to the Hoxx VPN Proxy addon
Step-3 : Open it from the extension tool bar
Step-4 : Sign up or click on skip now
Step-4 : Click on country from free list to connect VPN proxy from that country
In this way you can browse internet proxied from selected country. Basically it allows unlimited browsing quota. But, if you started heavy downloading they will set some limits from 2-5 GB per day. Top free counties supported by Hoxx VPN firefox are India, United States, Germany, Netherland, France etc
FAQ
What is VPN?
It is encrypted Virtual Private Network (VPN) created between two or more communicating devices. It is used to secure traffic over internet. All internet, communication, data traffic inside VPN network in encrypted with encryption keys known to sender and receiver only. No one can identify the data content once it is encrypted. Mostly VPN's are used for anonymous browsing and secure virtual corporate networks over long distance.
What is VPN browser extensions?
VPN browser extensions are lightweight addons for the internet browser to browse websites via proxy.The VPN connection encrypts all of the data going to and from your web browser, and then routes it through the server, hiding your location and IP address. Lots of browser VPN extensions are available for free such as hoxx VPN firefox.
Conclusion
Using unreliable free VPN proxies are risky and not recommended. Always use reliable VPN proxies that are reputed and reliable such as opera VPN, firefox VPN and hoxx VPN. firefox Don't perform banking operations over free VPN connections. Your sensitive data is at risk.