The use of computer technology made everything faster and more accurate. What if the same technology distracts you from using technology more productively? These apps will help you improve your productivity by helping to focus on what matters. Getting organized and setting task priorities is key to becoming productive. Without productivity, you can't reach your high potential. Ignoring productivity at work surely causes you to lose something important in business.
What is productivity?
Productivity is how much output you produce in your work within invested efforts. You do invest time, money and your mind to get work done. Productivity that keeps growing is positive productivity.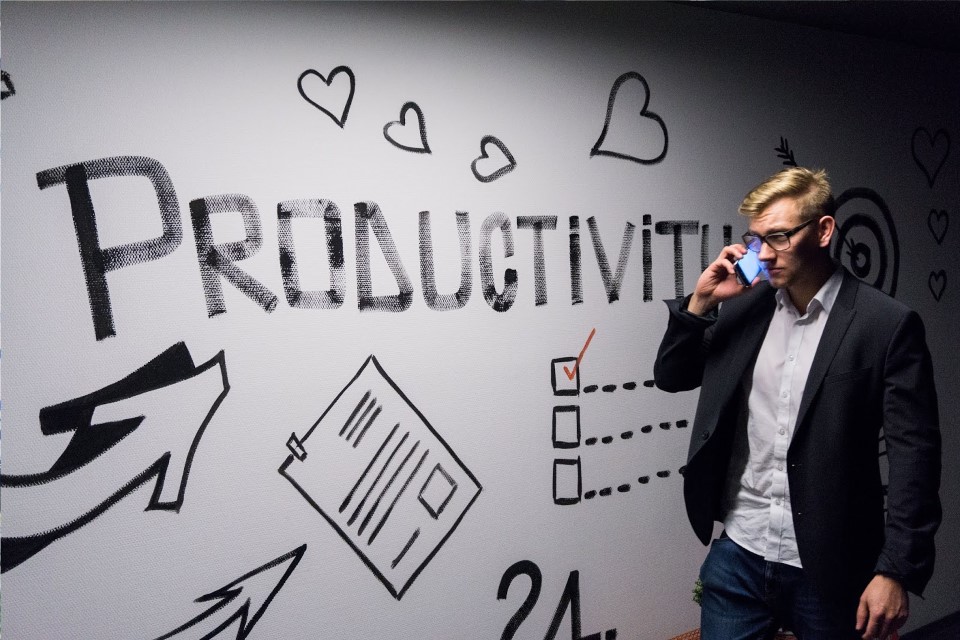 Being busy and chasing deadlines is not being productive, instead, a productive person will sort out his task before scheduling in a smart way.
Productivity can not be achieved without smart tools and decisions.
Many factors affect productivity both internal and external such as our attitude, way of thinking, mindset, surrounding environment, and utilization of resources. Being productive is not such an easy task that one has to take the right effort. Even after the availability of the best resources and tools what can one do if he doesn't have knowledge of utilizing them? Productivity is also needed in utilizing productivity improvement tools and apps.
What causes you to lose productivity?
The main reason for the loss of productivity in distractions and being unfocused. Check the following main reasons for being unproductive,
Wasting time on unnecessary things
Working unscheduled
Doing over multitasking
Ignoring health & injury
Negative attitude & thinking
Distractive surrounded environment
Insufficient resources or inadequate tools, equipment
Lack of training
Everything that causes you to lose your potential output is the reason behind low productivity.
How can you increase productivity?
Three keys to increase your productivity,
Being focused and well organized
Being equipped with the best tools and resources
Proper training
Here we will see the list of top tools to increase productivity that will help you with the first two key requirements. Let's have a look at some top productive software apps which are making difference in tech life.
Top Apps to Improve Productivity
Following the best free productivity apps will let you complete your work in a smarter way. They will save you time and unnecessary hard work.
Monday
Monday is the best workflow management tool that comes with a free personal plan. You can easily build, run, and scale your dream workflows on one platform. Great teamwork tool with team member collaboration is available in paid plans. Looking for the easiest task & work management tool with readymade templates for your organization, Monday is for you. You can quickly start by using readymade templates.
One Note
OneNote is set up like a notebook to bring the familiar physical 3-ring binder to the digital era. Easily use sections and pages to separate thoughts by theme at school, home, or work. You can use tags to label to-do lists, follow up items, mark what's important or make custom labels. You can use OneNote as a notebook, journal, or notepad. Organize in one place, from anywhere.
Evernote
Evernote helps you to focus on what matters most. Then it gives access to your information when you need it. Evernote syncs your notes and notebooks across your devices so your information is always with you. Complete cross-platform access of your data on the go.
You can Input typed notes or scan handwritten notes. Add to-do's, photos, images, web pages, or audio … and it's all instantly searchable. Create notebooks, organizers, and planners. Organize notes any way you want and share them with anyone.
Asana
Whether you're between meetings or in line to buy a coffee, use Asana to quickly capture tasks, to-dos, reminders, and ideas. Receive updates from teammates, organize tasks and projects, or manage your to-do list for the day. With Asana's mobile app, you can stay on top of your work from anywhere.
Clean Fox
Cleanfox is a 100% free app to delete and unsubscribe from unwanted newsletters and spam with one click. Cleanfox is free anti-spam. Cleanfox helps you unsubscribe from unwanted emails and delete all your old emails with one click.
In this way, your email box will stay away from spam and unwanted emails. It saves you lots of time for deleting and unsubscribing unwanted emails.
Grammarly
Grammarly is the top love of content writers. Anyone with intermediate English writing skills can now draft error-free articles with the help of Grammarly. You just have to signup and install an addon or plugin to your browser. While writing it shows a faint red underline below incorrect sentences and words, you have to move the cursor and correct it from suggestion. The basic plan is free of cost. You have to buy a premium plan for extra features.
Pocket
Pocket is an internet browser addon or plugin. You can quickly add your favorite links or images to your pocket from your browser, just like bookmarking. Amazing thing is that you can access it from anywhere, any browser any phone by logging into the same account.
Trello
Trello is a highly customizable digital bulletin board to improve productivity. You can set up anything from to-do lists to tasks, notes, and more. You have to create "lists," which are dynamic containers that can be filled with "cards." These can be anything from tasks, notes, ideas, pictures, and more. Then it can be dragged and dropped up and down the line or moved to other lists. All of these can be shared with the members. Trello comes free with the basic plan.
Udemy
Udemy is the best place to do learning things about productivity. It offers very cheap courses on various topics. You can boost or add new skill sets to your profile. Get started with a productivity improvement course with a 91% offer.