Easily Get Ride of Unwanted Email Subscriptions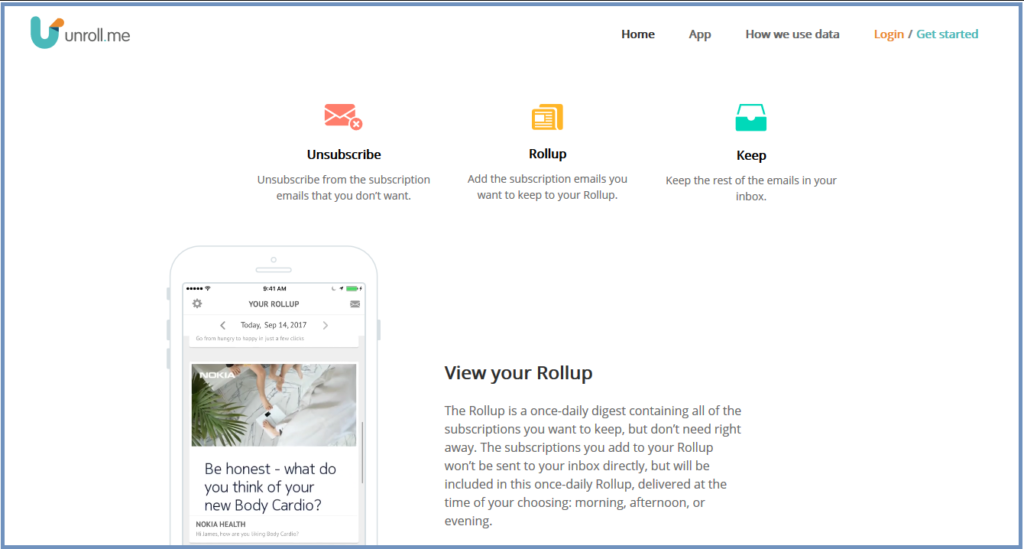 With Unroll.Me you can get ride of unwanted emails and consolidating important but incessant emails into a daily digest. There's a reason the Internet is obsessed with this indispensable service that has won Webby awards and graced the top ranks of the Apple App Store: it will change your life.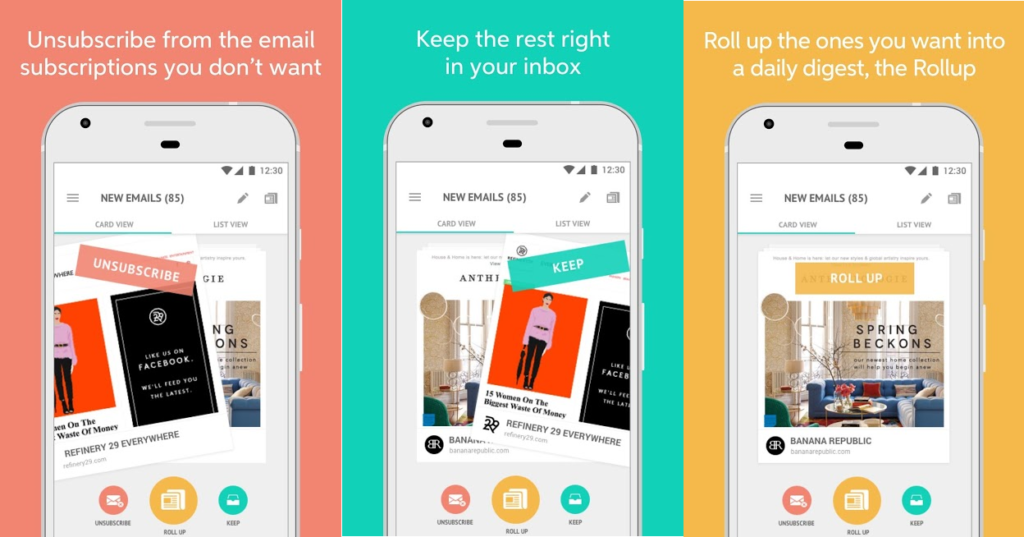 It's goal is to help you get back some time for yourself and stop spending your precious time dealing with email. Let us do the work for you while you go enjoy some of the "you time" you've been missing.
Swipe left to unsubscribe from the email subscriptions you don't want anymore and keep them out for good. Swipe up to add an email to your Rollup, a daily digest designed to take some of the strain off of your inbox. Swipe right to keep an email subscription right there in your inbox.
Easily get ride of unwanted email subscriptions by swiping left to unsubscribe, up to add to your Rollup, and right to keep. If swiping isn't your thing, you can tap the button corresponding to the action you wish to take. You can re-edit your email subscriptions at any time by tapping on them in the edit menu and opening the editing options.
The Rollup is a once-daily digest containing all of the rolled up email subscriptions you receive. It will be delivered each day at the time of your choosing: morning, afternoon, or evening. You can easily switch between multiple email accounts. Unroll.Me currently supports Gmail, Google Apps, Yahoo! Mail, AOL and Outlook.com accounts.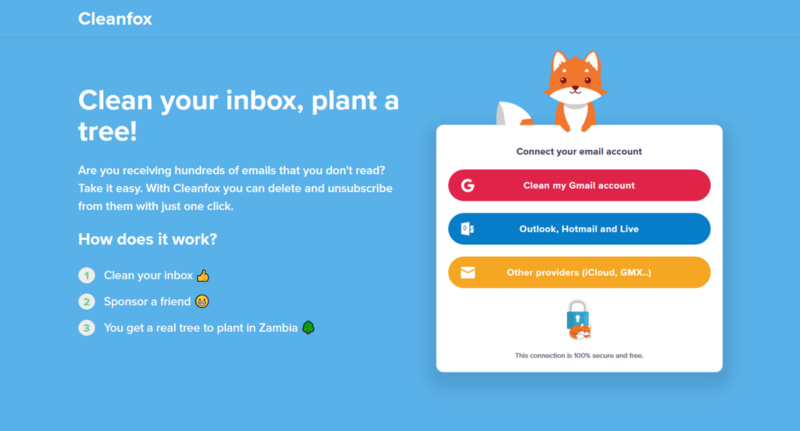 With Cleanfox, you can unsubscribe from unwanted emails and delete all your old emails with one click. Cleanfox is a 100% free app to delete and unsubscribe from unwanted newsletters and spam with one click. Cleanfox is free anti spam. With Cleanfox, you can also plant real trees by sponsoring your friends!
Already trusted by more than 1,8 millions of users!
"With Cleanfox, you can clean your inbox and the environment. What more could you ask for? – Androidpit
"Cleanfox is a free app, which allows you to easily unsubscribe from all unwanted email subscriptions." – Robingood
"Cleanfox is an app that helps users unsubscribe from newsletters, and has so far "cleaned" over 30 million emails" – Tech.eu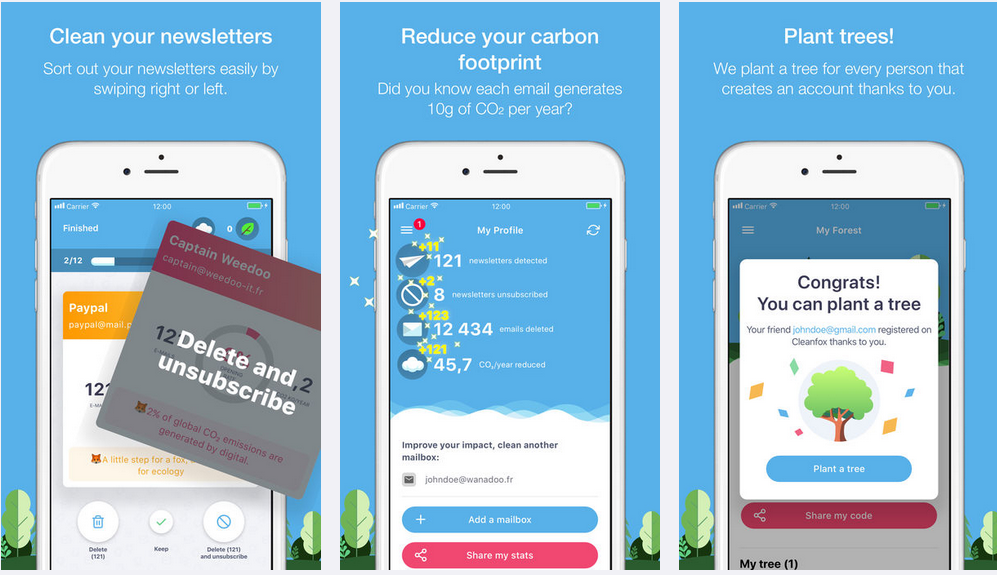 Cleanfox is a free spam blocker that helps to manage mailboxes by blocking spam and newsletters.
Cleanfox provides you with information to quickly manage your inbox (emails' open rate, number of emails received, etc.). With this valuable information, and, for each newsletter, you can choose to:
keep the subscription and old emails, or
delete old emails, or
unsubscribe and delete old emails
Cleanfox works in English, german and french with all email providers (Gmail, Hotmail, Yahoo, iCloud Mail, Android Mail, Apple Mail etc.).
Cleanfox wants to reward its most loyal users with a special referral program. Each time a user sponsors a friend on Cleanfox, he can plant a tree in Sambia. Cleanfox is an official partner of WeForest to fight against deforestation in Zambia.
10 grams of CO2 is the annual carbon footprint of an email. More than 200 million emails are sent every minute. Emails are directly responsible for the emission of more than 2,000 tons of CO2 per minute!
With Cleanfox, you can easily reduce your carbon footprint with one click. So far, Cleanfox has cleaned several hundreds of millions of emails.