Gorgeous pictures are the crush of creativity lovers. Lots of people like us want to make a copy of images we like. It becomes challenging to make a copy of such pictures if they are in different locations and formats. Using some tricks and easy methods you can do the job quickly.
Why may you need to copy pictures?
You will need it if you are working with creative graphics. For example, assume you are reading a PDF file, and you liked the image, and illustration of infographics placed in it, and now you want to share it with the group. You can not share the whole PDF file every time. You will need to extract the exact piece of the image and save it locally before it is shared.
The source of pictures could come by any, from an internal directory to a protected web page. It could be from a PDF file or a Word file. Please go through the following locations and their copying methods to get your work done quickly.
How to copy a picture on windows from 6 locations
These are the most possible locations from which you may need to copy a picture. It may be creative work or an official document-producing task. These tips will help you get your work done in less time.
Copy from Internal Folder
Making a copy of pictures from one folder/directory to another is the most straightforward task. Either you can copy-paste using the right context menu or drag and drop operation.
Method-1
Select the required image file
Right Click -> Copy ( or press Ctrl + C)
Go to the destination directory or folder and again Right Click->Paste (or press Ctrl + V)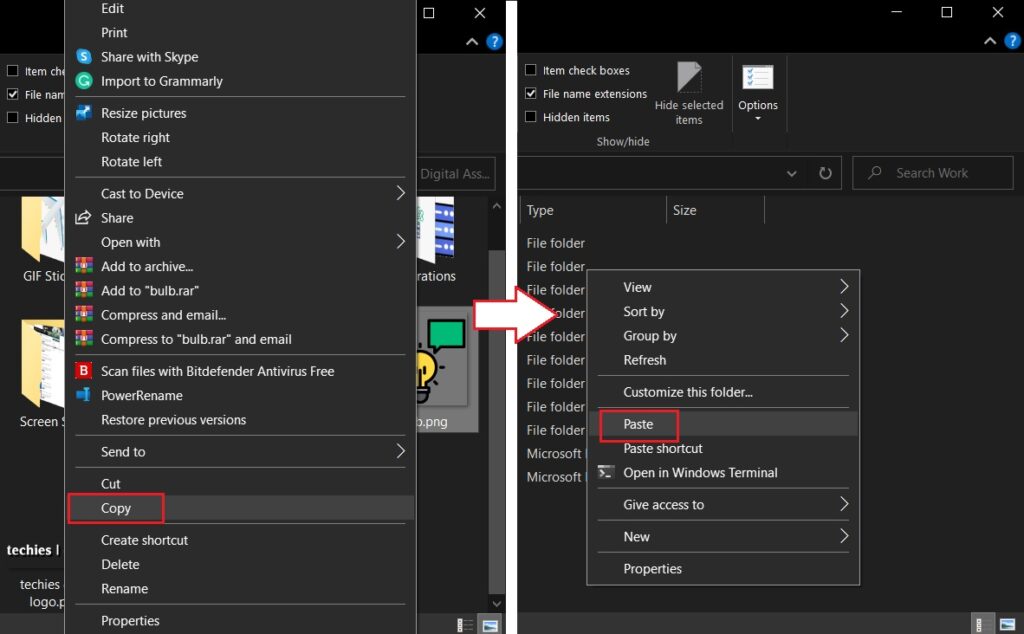 Method -2
Open both source and destination folders.
Select and hold left mouse click, then drag and drop a file into the destination folder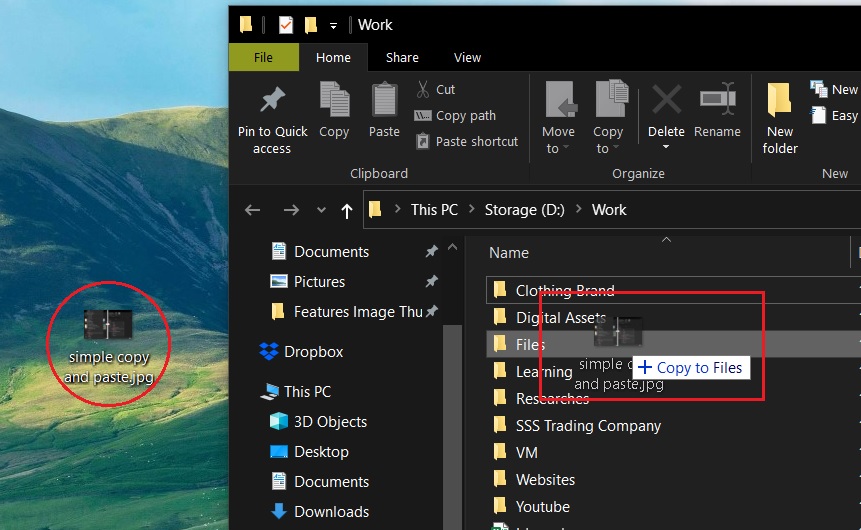 Copy from Mobile Phone Memory
A few years back, it was difficult to copy pictures from mobile phone memory to the computer storage drive. Special mobile drivers or PC suite was needed to access phone memory in the computer. After widespread android smartphones and preloaded mobile phone drivers in the Windows operating system, it became easy to plug and play mobile devices. It works just as we use Pendrive.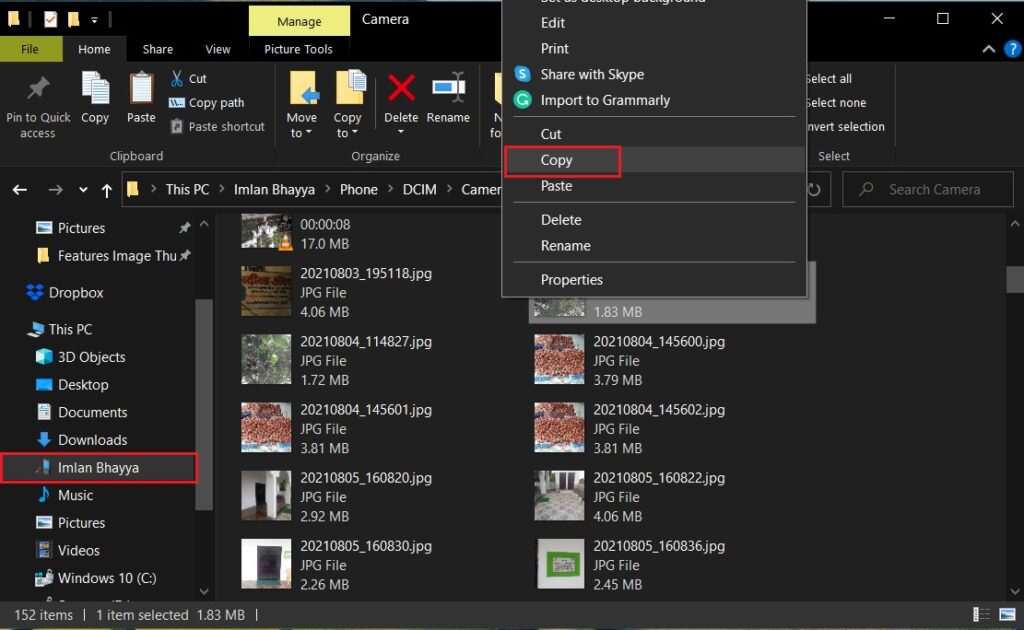 Attach and plug in your smartphone to the USB drive of the computer (Wait for a few seconds, let driver automatically installed)
Go to This PC, look for a mobile device under the "Devices and Drives" section, and Open It.
Open memory type applicable
Go to the directory of the required picture and select ->Right Click-> Copy (or press Ctrl + C)
Go to the destination folder (don't close the source folder) and paste it (or press Ctrl + V)
Copy from Web Page
Web pages are full of spectacular pictures, and some people have always wanted to save them.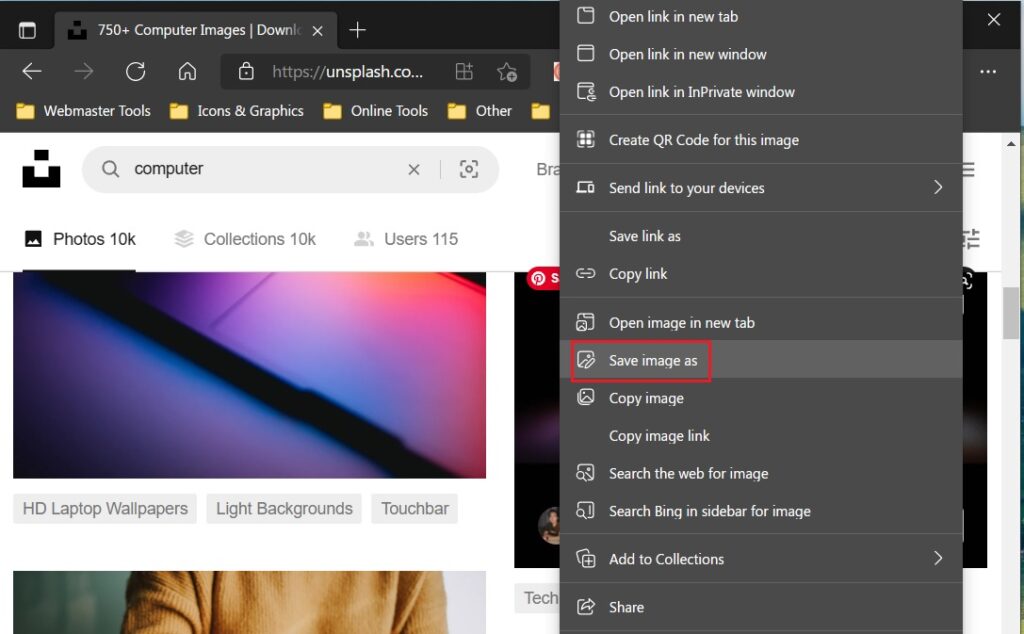 Option-1: You can save the Image from the web page by using a right-click context menu. Right Click->Save Image as
Option-2: Right Click on Image-> Copy Image, then open Microsoft Paint (enter "MSPaint" in the run) and press Ctrl + V. Your Image will appear here. You can save it in the local folder.
Option-3: When right-click is disabled, you can take a screenshot or use the developer tool/addons to copy the Image. ( Read Full: How to Save Pictures From Copy Protected Websites?)
Copy from Another Image
Copying an image or part of the picture from another file is an easy task. You will need a photo editor to do this. Microsoft paint is the most recommended tool for this. However, you can use other professional tools also.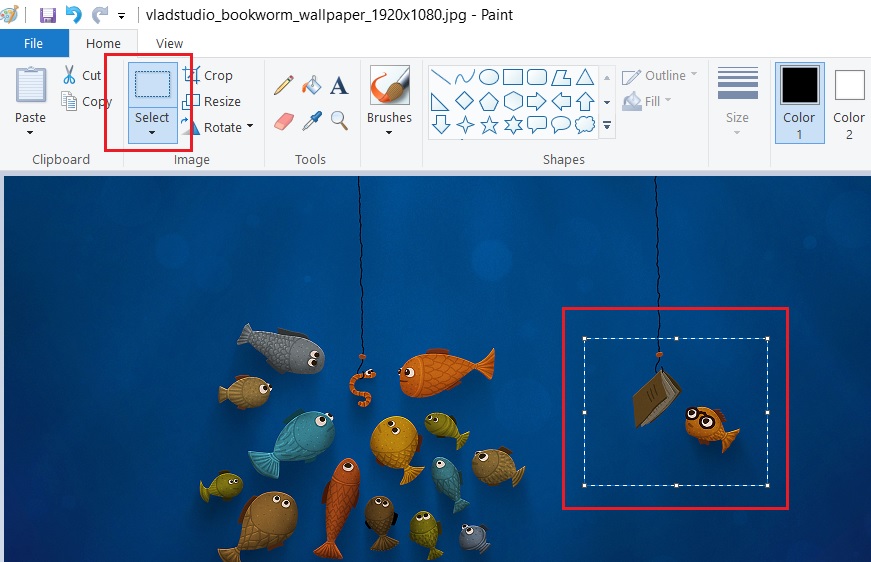 Open source picture file in MS Paint in edit mode
Select an image or part of an image using the selection tool
Paste in another MS Paint instance window
Save the file as .jped or .png from pasted Paint window
Copy from PDF File
You may have different types of pdf files. Some files are made from standard word or graphics documents, and they are easy to extract images from them. On the other hand, some files as a scan of the printed paper are a little creepy as image quality may be of low quality.
In both cases, you can use a screenshot, snipping tool, or right context menu
Open PDF file
Perform any one of following

Press the Print Screen key
or take a snapshot using the Snipping tool
or right-click on the image->copy selected graphics

Paste in MS Paint and save as an image file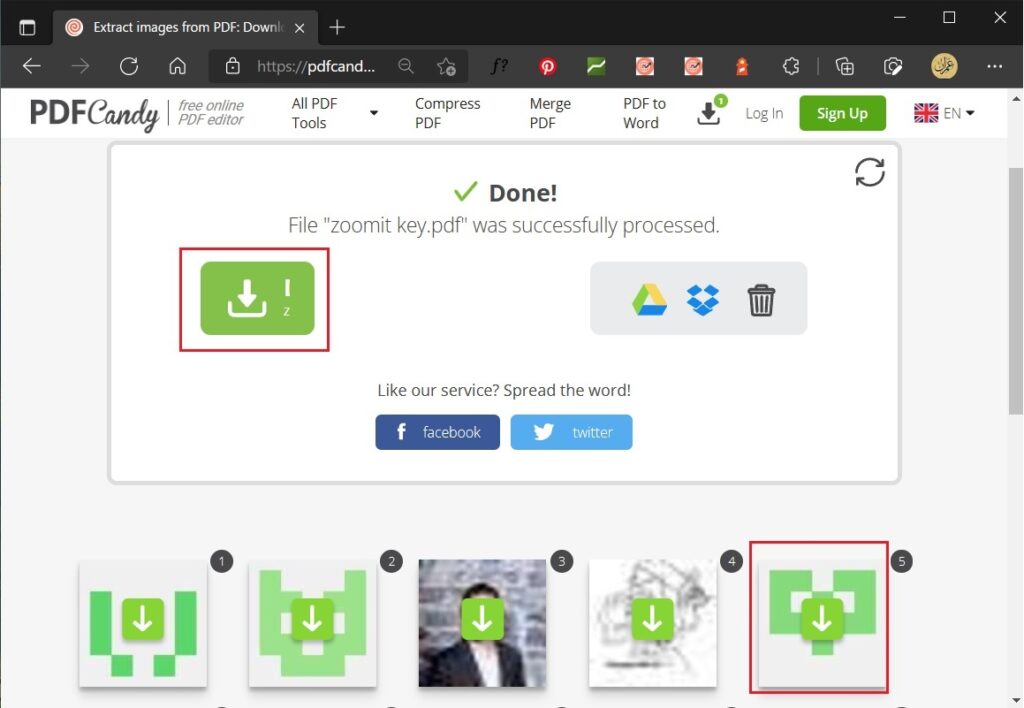 Alternatively, you can use online tools to upload and extract all images. Try PDFcandy for the same.
Copy from Word File
Word document containing images provides an option to save the image to a local drive using right-click context menu.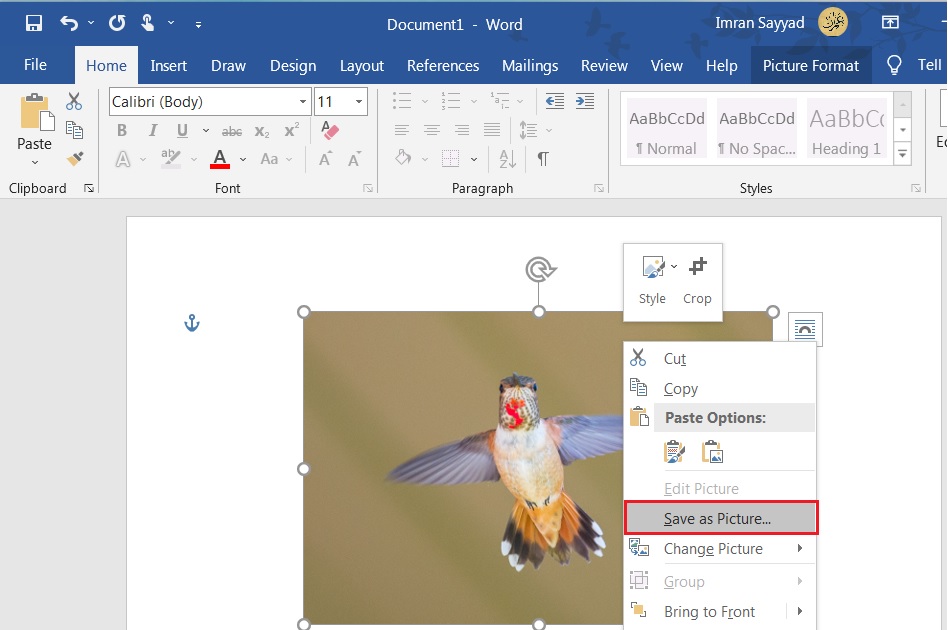 Open a word document and select the required picture
Right-click->Save as picture…
Save it with the name you wanted.
Conclusion
JPEG and PNG are popular image formats. Lots of people want their image gallery of beautiful images. It is nothing wrong in making a copy of images for personal purposes in a local storage drive. The above-listed methods and suggested tools help in doing this task.
Remember that when you decide to share it or use it in a commercial project, make sure you are not violating copyrights.