When it comes to optimizing your Windows experience, having the right set of best pc software and tools can make a significant difference. From productivity to security, entertainment to creativity, the Windows ecosystem offers a plethora of options to cater to your needs.
Whether you've recently acquired a new PC or performed a fresh installation of Windows, one of your initial tasks is likely to be installing applications. With a plethora of exceptional Windows programs available, identifying the must-have apps for Windows 10 or Windows 11 can significantly simplify the setup process for your new installation.
In this article, we'll explore a curated list of the best Windows apps and tools, each accompanied by a brief explanation and a download link.
Top Apps You Need On Your Laptop or Window PC
Without any specific ranking, let's explore 30+ most essential apps for Windows listed under the usage category. One of the most suitable should be installed promptly, accompanied by alternative options for each of them.
©️ Attribute: Essential apps logo icons used in this post are taken from Flaticon and Icon8 websites.
Web Browser
Web browsers are essential for internet surfing, and here are three popular options, you must choose one of the following best pc software unless you want to discover new tastes in other browsers.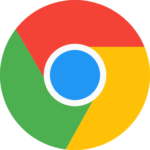 Google Chrome
Google Chrome is one of the best pc software. It is the most widely used browser and is known for its speed and versatility. Offering features like tabbed browsing, synchronization across devices, a vast library of extensions, built-in Google services, and efficient performance for smooth web browsing and online activities.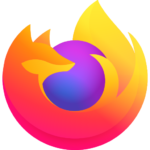 Mozilla Firefox
Mozilla Firefox is a popular and customizable web browser known for its privacy-focused approach, offering features like strong security measures, extensive add-on support, the fast browsing speed, tab management, private browsing mode, and empowering users with a personalized and secure web experience.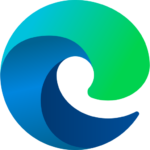 Microsoft Edge
Microsoft Edge is a modern and efficient web browser by Microsoft. It combines speed, security, and productivity, featuring a clean interface. Built-in privacy controls, support for extensions, and innovative features like Collections and immersive reading mode for enhanced browsing and productivity.
Office Suite
For productivity and document creation, consider these options

Microsoft Office
World's most used office companions. A comprehensive office software suite including Word, Excel, PowerPoint, and Outlook. Works on multiple devices with a cloud integration facility.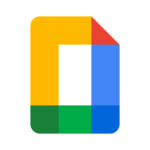 Google Docs
Google Docs is a free online word processor. Includes web-based apps like Google Docs, Sheets, Slides, Drawings, Forms, Sites, and Keep. Powerful Google Cloud infrastructure behind this products

Libre Office
A free alternative to paid office apps with similar functionality and compatibility. Developed by an open-source community. It is compatible with almost all Microsoft Office suite file formats.
Media Player
Enjoy your favorite movies and music with these media players:

VLC Media Player
VLC Media Player is a versatile multimedia player capable of playing a wide range of audio and video formats, supporting various codecs, streaming protocols, and offering advanced features like customizable playback controls, subtitle support, and media conversion capabilities.

PotPlayer
PotPlayer is a powerful and feature-rich multimedia player that supports a wide variety of video and audio formats, with features such as customizable skins, seamless playback of high-definition content, 3D video support, and extensive settings for advanced users.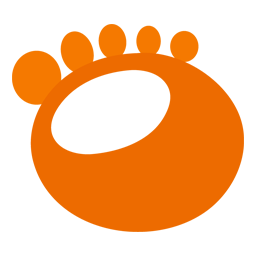 GOM Player
It is s user-friendly multimedia player that excels in playing various video and audio formats, offering features like smooth playback, subtitle support, customizable skins, and the ability to find and download missing codecs for hassle-free media playback.
Antivirus and Security
Protect your system with reliable antivirus software:

Bit Defender
Bitdefender is a leading cybersecurity company specializing in advanced antivirus and internet security solutions. Known for its strong threat detection capabilities and user-friendly interface, Bitdefender provides comprehensive protection against malware, ransomware, and other cyber threats.

McAfee
McAfee is a well-known cybersecurity company that offers antivirus and internet security solutions for individuals and businesses. Their software provides protection against malware, viruses, phishing attacks, and other online threats, aiming to safeguard users' devices and personal information.

ESET NOD32
ESET NOD32 is a trusted cybersecurity company renowned for its flagship antivirus software. With a focus on proactive detection and low system resource usage, ESET NOD32 offers robust protection against malware, ensuring a secure computing experience.
Malware Removal Tool
Protect your system with reliable antivirus software:

Malwarebytes
Malwarebytes is a trusted name in cybersecurity, offering robust anti-malware software to protect against various threats. With its advanced scanning capabilities and real-time protection, Malwarebytes helps keep your devices secure from malware, ransomware, and other malicious programs.

AdwCleaner
AdwCleaner is a popular utility software designed to remove adware, unwanted programs, and browser hijackers from your computer. It provides a simple and effective solution to clean up and protect your system from potentially harmful or intrusive software.

BitDefender Free
BitDefender Free is a reliable antivirus solution offered by BitDefender, delivering essential protection against malware and online threats. With its user-friendly interface and efficient performance, BitDefender Free is an excellent choice for those seeking basic yet effective antivirus software.
Compression and Extraction
Handle compressed files with ease using these tools: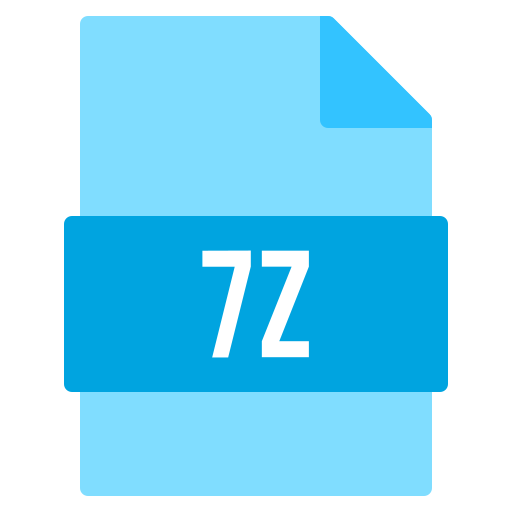 7-Zip
7-Zip is a versatile file compression and decompression app that allows users to efficiently compress files into archives and extract files from various compressed formats.

WinRAR
WinRAR is a widely-used file compression and archiving tool that offers a user-friendly interface, high compression ratio, encryption capabilities, and the ability to create self-extracting archives.

PeaZip
PeaZip is a versatile file archiver that supports a wide range of compression formats and offers features like encryption, split and join files, secure deletion, and file conversion.
Messaging and Communication
Stay connected with these communication top apps & tools

Microsoft Teams
Microsoft Teams is a collaborative communication platform that integrates chat, video meetings, file sharing, and productivity tools, enabling seamless teamwork and remote collaboration within organizations.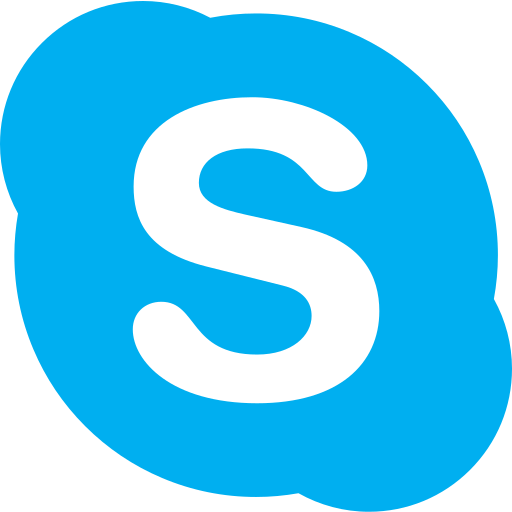 Skype
Skype is a widely-used communication platform that allows users to make voice and video calls, send instant messages, and conduct conference calls, making it easy to stay connected with friends, family, and colleagues around the world.

Slack
Slack is a popular team communication and collaboration platform that offers real-time messaging, file sharing, and integration with various productivity tools, streamlining communication and enhancing teamwork within organizations.
File Transfer and Cloud Storage
Efficiently transfer files and access your data from anywhere using following best PC cloud apps & services

Dropbox
Dropbox is a cloud storage and file synchronization service that enables users to store and access their files from anywhere, share files with others, and collaborate on documents, making it a convenient solution for file management and collaboration.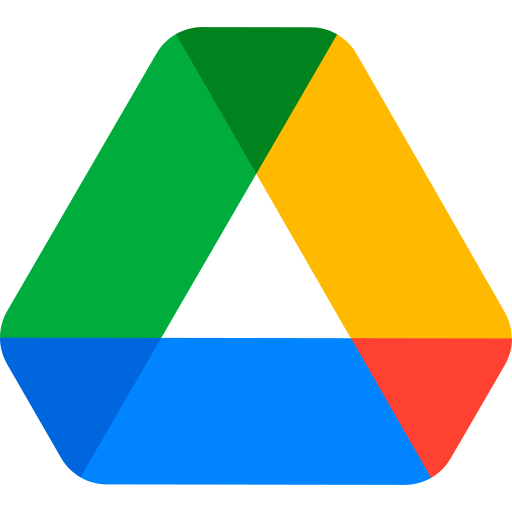 Google Drive
Google Drive is a cloud storage and file-sharing platform that allows users to store, access, and collaborate on files and folders online. With features like document editing, real-time collaboration, and seamless integration with other Google services, it offers a comprehensive solution for file management and collaboration.

OneDrive
OneDrive is a cloud storage and file synchronization service provided by Microsoft, allowing users to store, access, and share their files across devices. With features like automatic backups, file collaboration, and seamless integration with Microsoft Office, it offers a convenient solution for storing and managing files in the cloud.
Image Editing
Bring out your creative side with these best image editing tools and apps

Adobe Photoshop
Adobe Photoshop is a powerful image editing software that offers a wide range of tools and features for photo manipulation, graphic design, and digital art creation, making it an industry-standard application for professional photographers and designers.

GIMP
GIMP (GNU Image Manipulation Program) is a feature-rich and free open-source image editing software that offers a wide range of tools and capabilities for professional-grade photo editing, graphic design, and artwork creation. You will need to learn this app just like any other.

Paint.NET
Paint.NET is a user-friendly and free image editing software that offers a wide range of tools and features, including layers, special effects, and a customizable interface, making it a versatile choice for editing and enhancing images. This app has large community support.
Video Editing
Create stunning videos with these top video editing applications:

Adobe Premiere Pro
Adobe Premiere Pro is a professional video editing software that provides advanced editing tools, timeline-based editing, visual effects, audio editing, and seamless integration with other Adobe Creative Cloud applications, making it the go-to choice for video editors and content creators.
DaVinci Resolve
DaVinci Resolve is a powerful video editing and color grading software that offers professional-grade features, including advanced editing tools, color correction, visual effects, and audio post-production capabilities, making it a comprehensive solution for filmmakers and video editors.

HitFilm Express
HitFilm Express is a free video editing and visual effects software that offers a wide range of professional-grade tools, including compositing, motion tracking, 3D editing, and a vast library of visual effects, making it an ideal choice for aspiring filmmakers and content creators.
PDF Readers
View and interact with PDF documents using these best pdf reader tools

Adobe Acrobat Reader DC
The industry-standard PDF reader offers powerful features such as viewing, editing, annotating, and digitally signing PDF documents, ensuring seamless collaboration and reliable document security.

Foxit Reader
A versatile PDF reader with a user-friendly interface, fast performance, and advanced features like annotation, form filling, and document collaboration.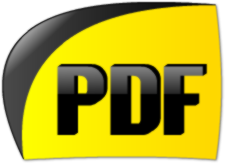 Sumatra PDF
A lightweight and speedy PDF reader that prioritizes simplicity and efficiency, providing essential features like quick document viewing, bookmarking, and text searching while minimizing resource usage.
Essential Apps Every Windows PC Should Have
Discover the essential apps that are a must-have for Windows 10 and Windows 11. The best part? Almost all of them are free! If our recommended picks don't suit your preferences, fret not, as finding suitable alternatives is a breeze. These programs are designed to enhance your computing experience and surpass the default software that comes pre-installed on Windows.
Equipped with this invaluable software knowledge, it's equally important to be mindful of the unnecessary Windows apps that deserve to be uninstalled.