DuckDuckGo, the privacy-focused search engine, has been gaining popularity among users who value their online privacy. With its commitment to not tracking users and providing unbiased search results, DuckDuckGo has become a go-to search engine for many.
Previously, duckduckgo provided tracking free privacy search engines, browser plugins, and smartphone browsers. A separate browser extension or plugin is needed to use the blocking facility in existing computer web browsers.
Recently, DuckDuckGo introduced a beta version of their own privacy-focused web browser for Windows. Currently, this browser is available for invite-only. You can Download DuckDuckGo for Windows (beta) from the official site.
In this article, we will see how to get invited or an invitation code to use Duckduckgo's new Windows browser.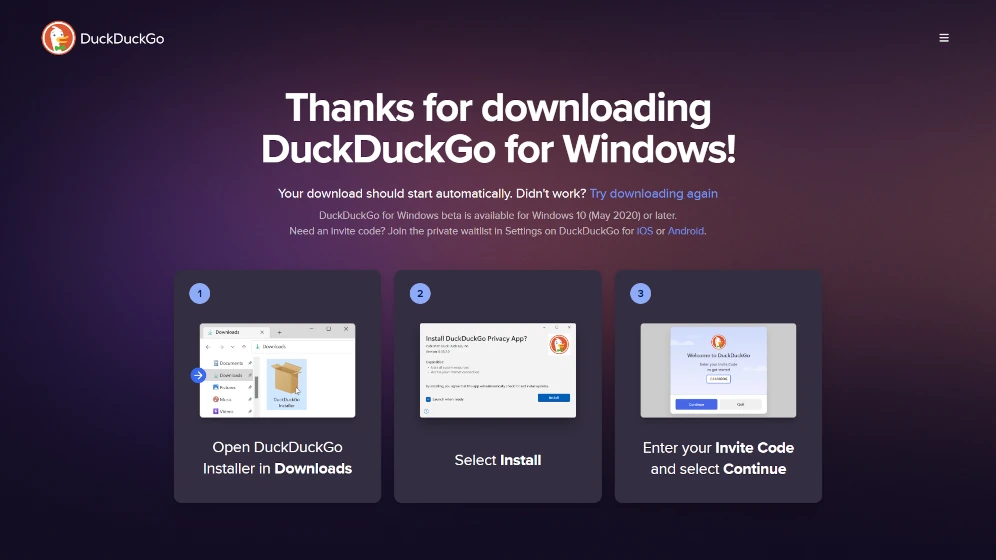 The installation process is quite simple like other browsers. Download the setup and run it. It will automatically install all necessary files for this new browser.
But when you launch it after complete setup and installation it asks for an invite code as shown in the following screenshot,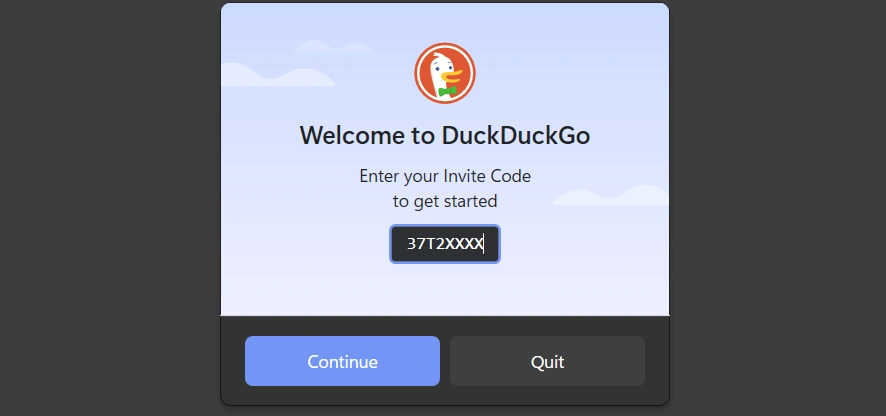 If you can't wait for a full working release and are eager to use this beta version you will need this special invite code. And, From here on I will explain how to get it.
How to get the duckduckgo invite code
To get the duckduckgo invite code you will have to install and use the duckduckgo privacy browser on an Android or Apple mobile device for a while. More you privacy lover faster you will get it.
If you don't have it on your smartphone you can get it from the play store for Android or from the apple store for iPhone.
After you have the duckduckgo mobile browser on your phone follow these steps,
Step 1: Open the duckduckgo mobile browser
Step 2: Go to browser settings ( Click on three dots at the upper right corner then choose Settings)
Step 3: Scroll down to the "More from DuckDuckGo" section in the settings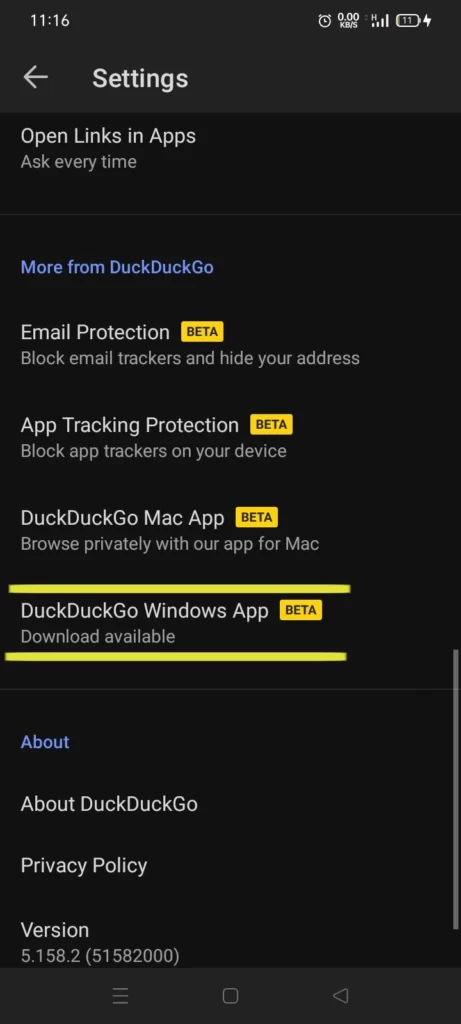 Step 4: Click on "DuckDuckGo Windows App" and signup for the waiting list.
Step 5: Wait for the invite code, in most cases browser will immediately show you the invite code. If not recheck the same setting option later.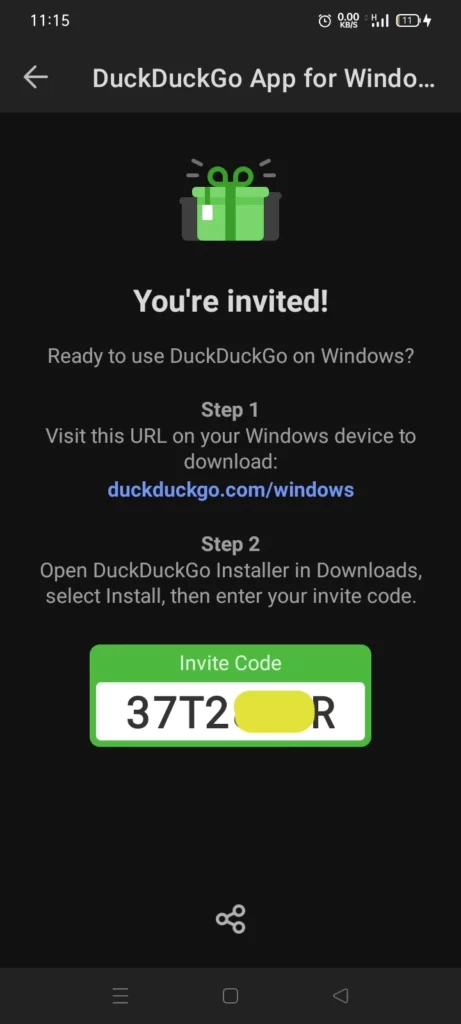 Step 6: Enter the invite code in the duckduckgo Windows app screen and activate the beta version.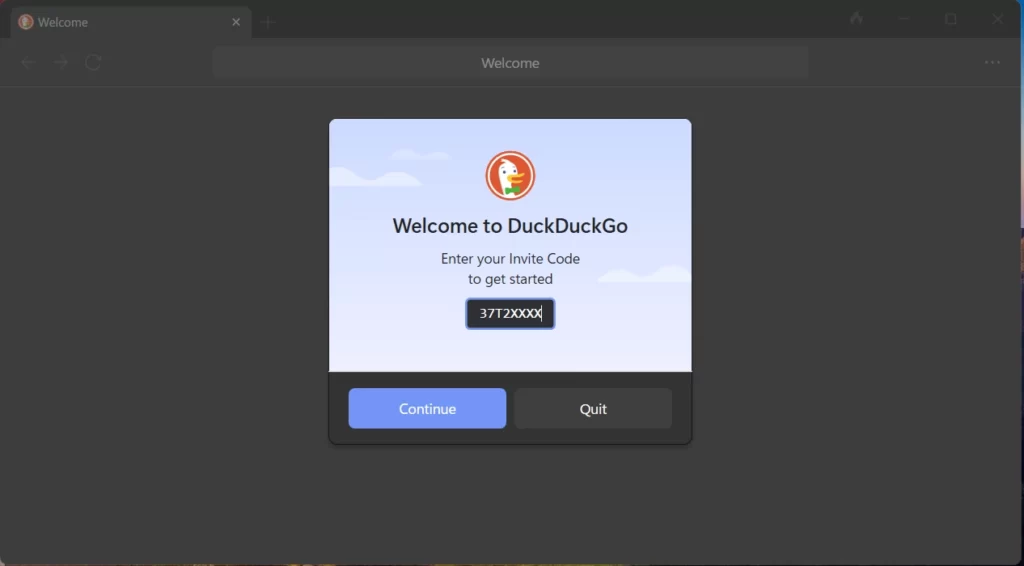 When you enter the special invite code then it allows you to access this beta version of the browser and the following welcome screen appears,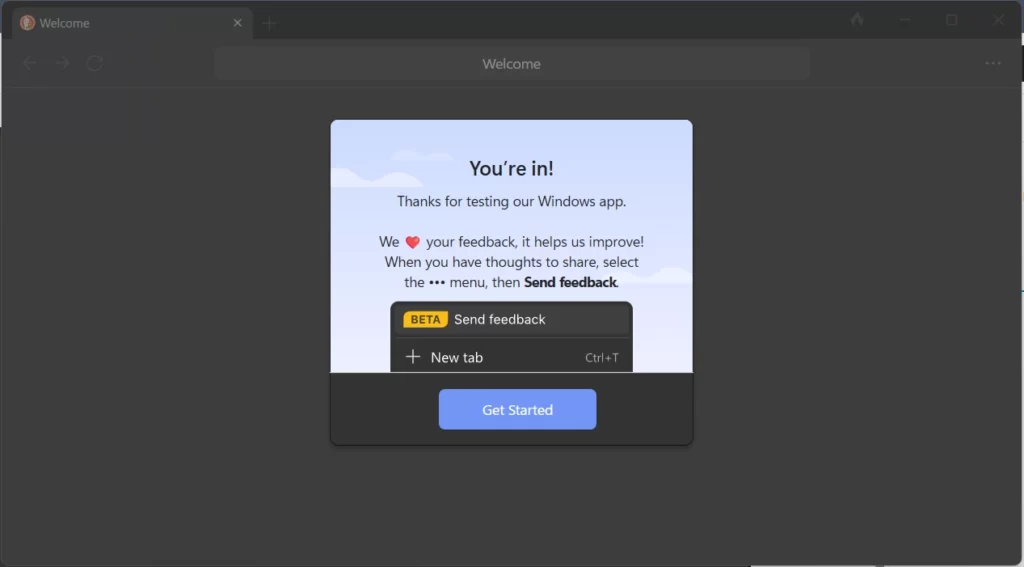 After this, you can enjoy the following features introduced in this browser,
DuckDuckGo windows browser features
Browser settings import,
It has introduced an innovative chat-style interface to interact with users, it asks for browser configuration prompts in chat style. It feels like we are interacting with a conscious browser. It asks for the import of bookmarks and passwords from another browser and also asks if we want to set it as the default browser.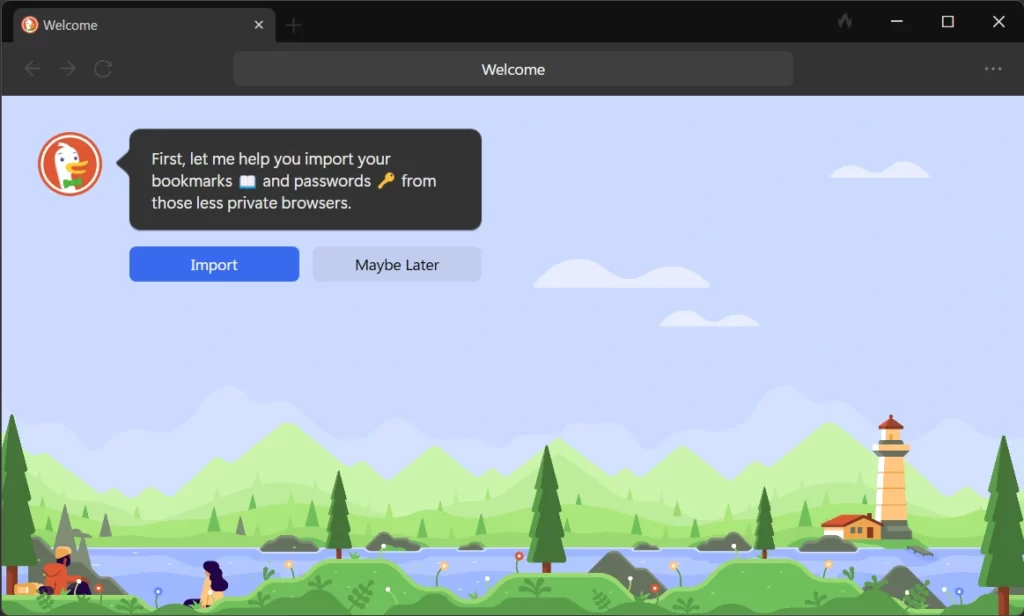 Simple Settings
Currently, it comes with essential browser settings. Hence you will see a limited list of setting options. It also provides distinguishable settings like
Fireproof this site
Appearance (Dark/Light) toggle
Infinite scroll toggle
Font settings for search engine
Tracker and blocking information
Quick erase everything in the browser (Fire button)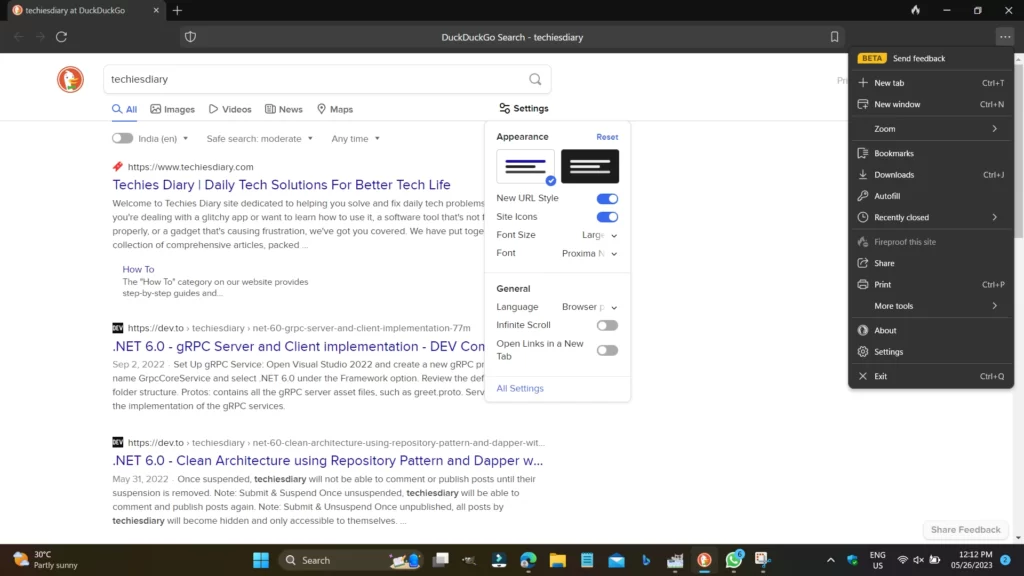 Blocking History
It shows the timeline and details of tracked blocking history of individual recently visited sites. Also has a search bar to look for specific data.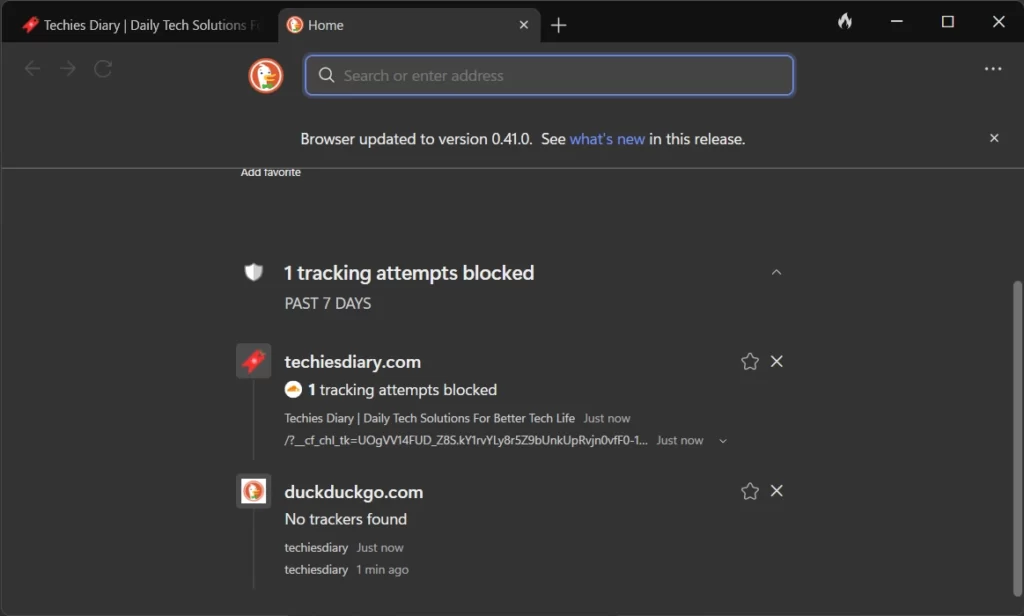 Obtaining a DuckDuckGo invite code may require some effort, but it's worth it for those who value their online privacy. By staying informed, engaging with the community, and showcasing your passion for privacy, you can increase your chances of receiving an invite code. As a tech content writer, I encourage you to explore DuckDuckGo and its features, as it offers a unique and secure alternative to traditional search engines.