Video files with the extension of .mov are made to be opened with Apple QuickTime. They are similar to MPEG 4 file format which stores video and multiple audio tracks in the same file. Hence, they can consume lots of disk space in your computer.
Shrinking MOV files makes sharing with others quicker and easier. Smaller size video files ensure smooth video playback and less battery consumption.
In this article, I'll explain a few methods to make MOV files smaller with or without sacrificing quality.
How to Make MOV Files Smaller
Here are 4 methods to make MOV files smaller, Let's walk you through each one:
1. Simply ZIP Compress MOV Files
If you intend to make MOV files smaller just to save disk space, then just compress them using an inbuilt or external zip or rar maker.
Just right-click on file->"Compress to Zip File".
It will compress and export files in a .zip archive with a reduced size of up to 50%.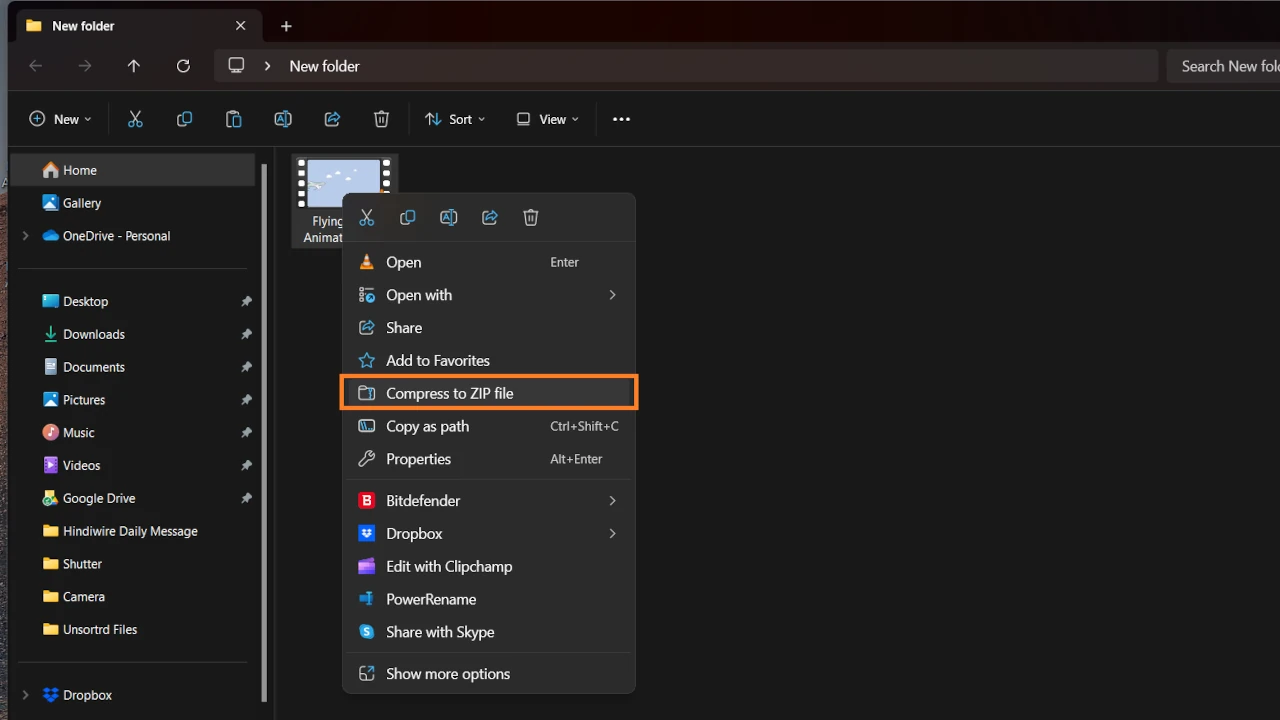 2. Use Video Editing Software
Many video editing tools like Filmora, and Adobe Premiere Pro offer the option to export your video in a compressed format. Here's how you can do it:
Open your video editing software.
Import your MOV file.
Choose the export or save option.
Select a format that offers compression, like MP4 or WMV.
Adjust the quality settings to reduce the file size. Just be careful not to go too low, as it may impact the video's quality.
This method allows you to control the level of compression and retain good video quality.
Filmora and Adobe tools are paid tools. You can try DaVinci Resolve and Hitfilm app's free versions.
3. Online Video Compressors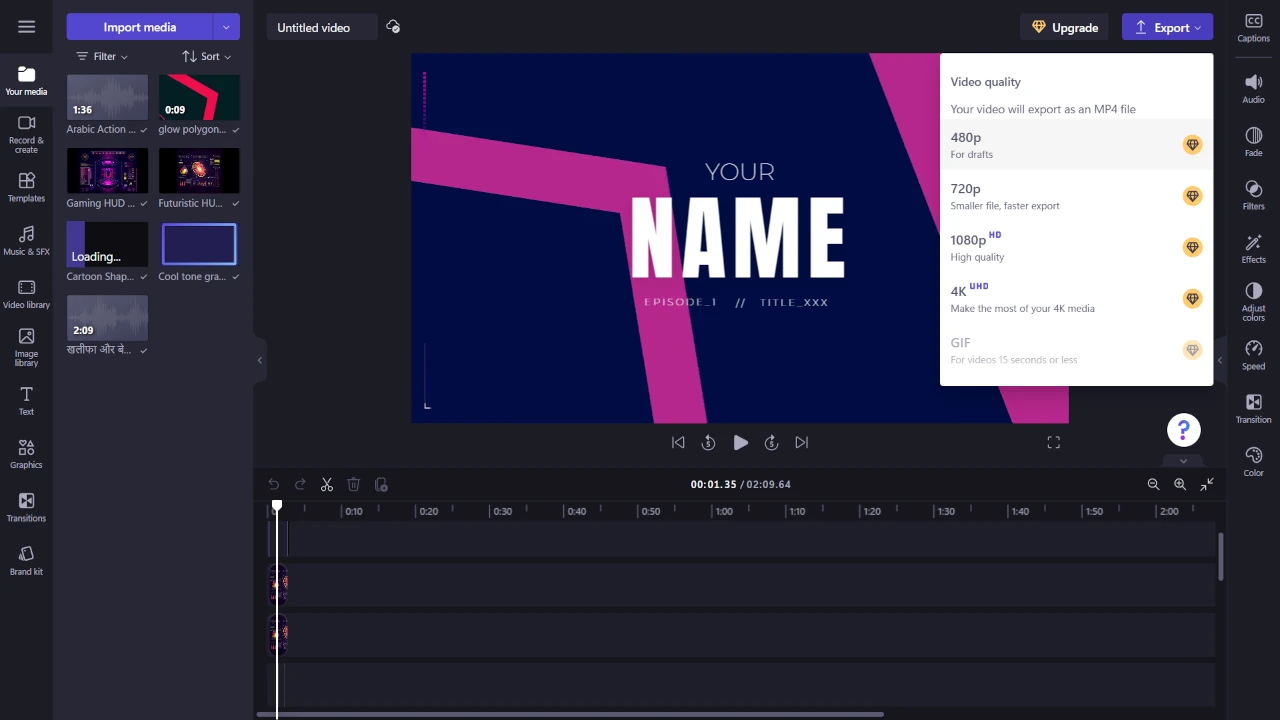 If you don't have video editing software, or you're looking for a quick solution, online video compressors are your best friend. There are several websites like "Clipchamp," "Online-Convert," and "Kapwing" that offer free video compression services. Here's how it works:
Visit the website.
Upload your MOV file.
Choose the compression settings (usually in terms of percentage or output size).
Start the compression process.
These online tools are user-friendly and can significantly reduce the file size without the need for any downloads or installations.
Remember: Use online video editors to work on a few files. It is not recommended for mass file operation as it will consume a list of bandwidth and time.
4. Handbrake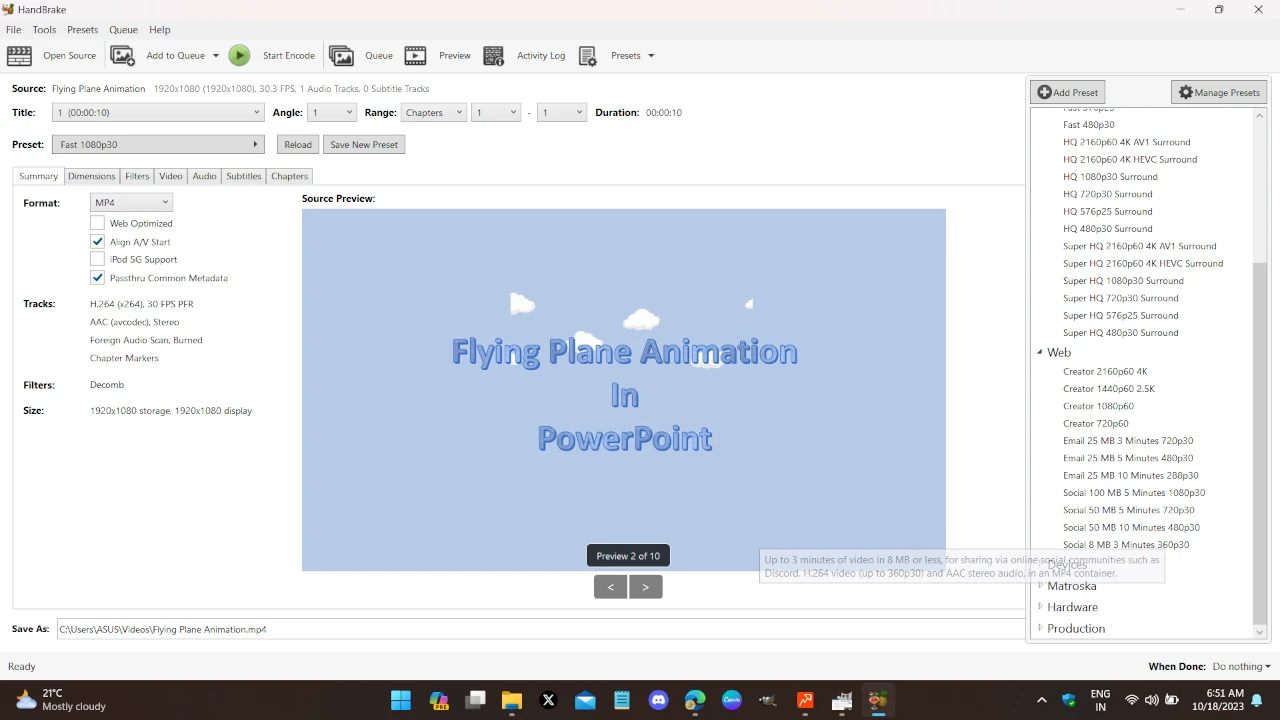 Handbrake is a free, open-source video transcoder that can help you reduce the size of your MOV files effectively. Here's how to use it:
Download and install Handbrake.
Open the software.
Click on "File" and select your MOV file.
Choose the output format (MP4 is a good choice).
Adjust the video settings to reduce the quality as needed.
Click "Start" to begin the compression process.
Handbrake gives you more control over the settings and is an excellent option for those who want to fine-tune the compression. Use its "Presets" profile options to decide the output format.
You can remove unwanted audio tracks using Handbrake to reduce file size.
Remember, exporting in lower resolution will reduce file size and also the video quality.
Examples of File Size Reduction
Just to give you an idea of what you can achieve, here are some examples of how much you can reduce MOV file sizes:
An original MOV file of 1GB can be compressed to around 200-300MB with minimal quality loss.
A 500MB MOV file can be compressed to 100-150MB.
Wrapping Up
You are now informed on how to make MOV files smaller. These methods will facilitate freeing space, faster sharing, as well as smooth playback. Play around with various tools and settings to strike the right balance of file size and video quality.
Video compression is all about finding the balance between size and quality, remember. Begin compressing your MOV files and reap the rewards of small and easy videos. 🎬
Any questions or other hints for further action? Feel free to comment down below and engage with me! Your input is valuable. Happy video editing!