A Paramount Plus subscription comes with the handy feature of letting you log in on up to 3 devices. So, you can enjoy your favorite shows and movies on different gadgets.
However, there's a common scenario: you log in on a temporary device to catch a quick episode of your favorite series but then, life happens, and you forget to log out. 🤦‍♂️
Now, the issue is that you're miles away from that device, or you simply can't access it to log out. And here's the tricky part – unlike some other streaming services like Netflix and Amazon Prime, Paramount Services doesn't offer a straightforward way to sign out from a device once you've logged in. 😟
Don't worry; I've got you covered.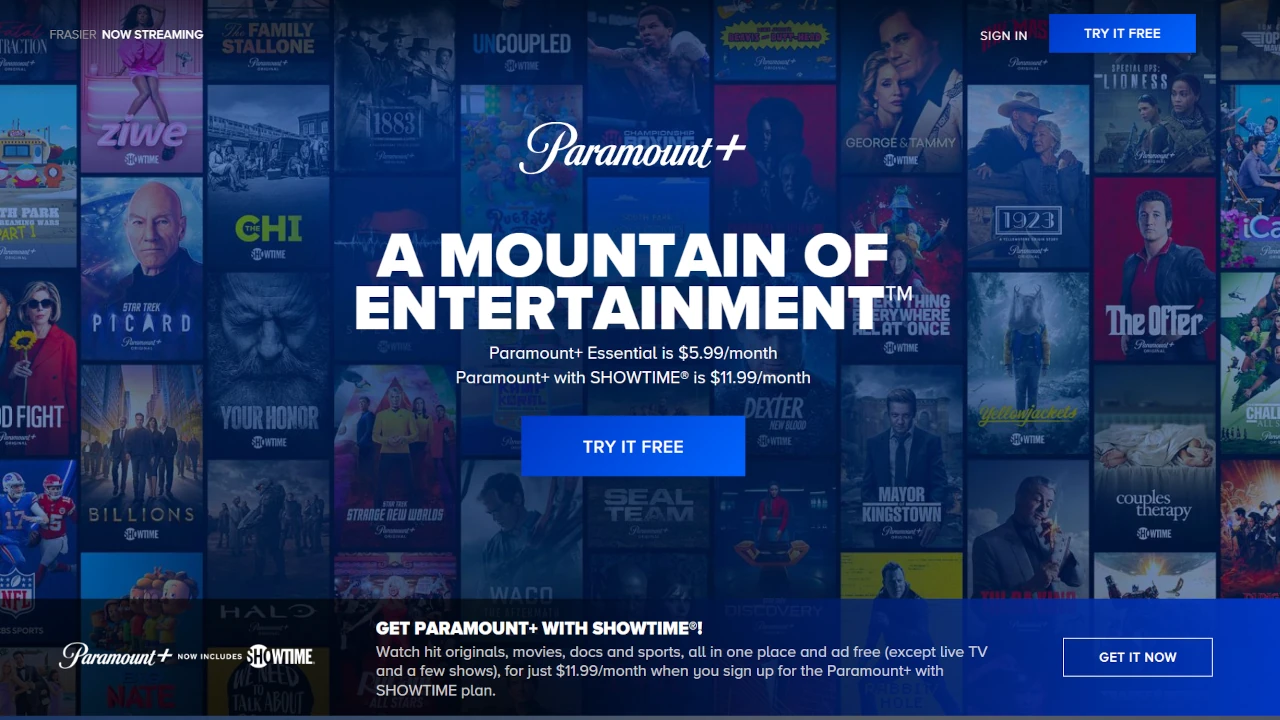 In this article, I have explained how changing your password on Paramount Plus will it log out of all devices.
Paramount Plus Sign Out of All Devices
Note: This is a long debated issue on reddit.com by various users and doesn't have a straight solution. So, we got you a little bit tricky but logical and working fix.
Solution 1: Change Password or Email Address
Yes, if you change your password on Paramount Plus will it log out of all devices and then re-login into 3 devices at a time it will log everyone out of Paramount Plus.
Then, every new device will need to log in using a new password. All parasitic devices that are active prior to the last three devices logged in using new passwords will not be able to stream Paramount Plus videos.
Follow the steps below to change your Paramount+ account password.
Log in to the Paramount Plus website with your credentials from the browser.
Go to the account name on the top right, click on it, and select Account from the drop-down menu.
Select Edit Password. An email with a password reset link will be sent to you.
Click the link in your email and follow the instructions to change your password
Similarly, changing the email address associated with the account will also do the same. And, it will remove signed-in devices.
Solution 2: Deactivate Current Account & Use the New One
Many users, suggested unconventional ways to get rid of this issue. It worked with monthly plan subscribers.
Just, deactivate your subscription for your current account and sign up for another account using a different email id from next month.
It will ghost all issues associated with the first account. But, don't repeat the same mistake on a new account. remember to sign out if you don't intend to reuse the same streaming gadget again.
Now, you have the knowledge to keep your Paramount+ account safe. Don't hesitate to take action and protect your streaming experience.💻📱🔒
Do you have any more questions about online security or streaming services? Feel free to ask, and I'll be here to help! 💬👇