Lots of YouTube videos contain music or learn-worthy content. When you play any video on YouTube it stops or the YouTube video player automatically plays the next relevant video.
Due to this human intervention is needed to replay a recently finished video if you want to play it again. But what if you want to repeat the same YouTube video countless times?
The answer is simple, using the YouTube "Loop" feature you can repeat videos automatically as many times as you want.
Here is how to do this,
Loop or Repeat YouTube videos
On the desktop, you just have to right-click on the video and then click on the "Loop" option.
As shown in the following screenshot, the "Loop" option is at the top of the right-click menu.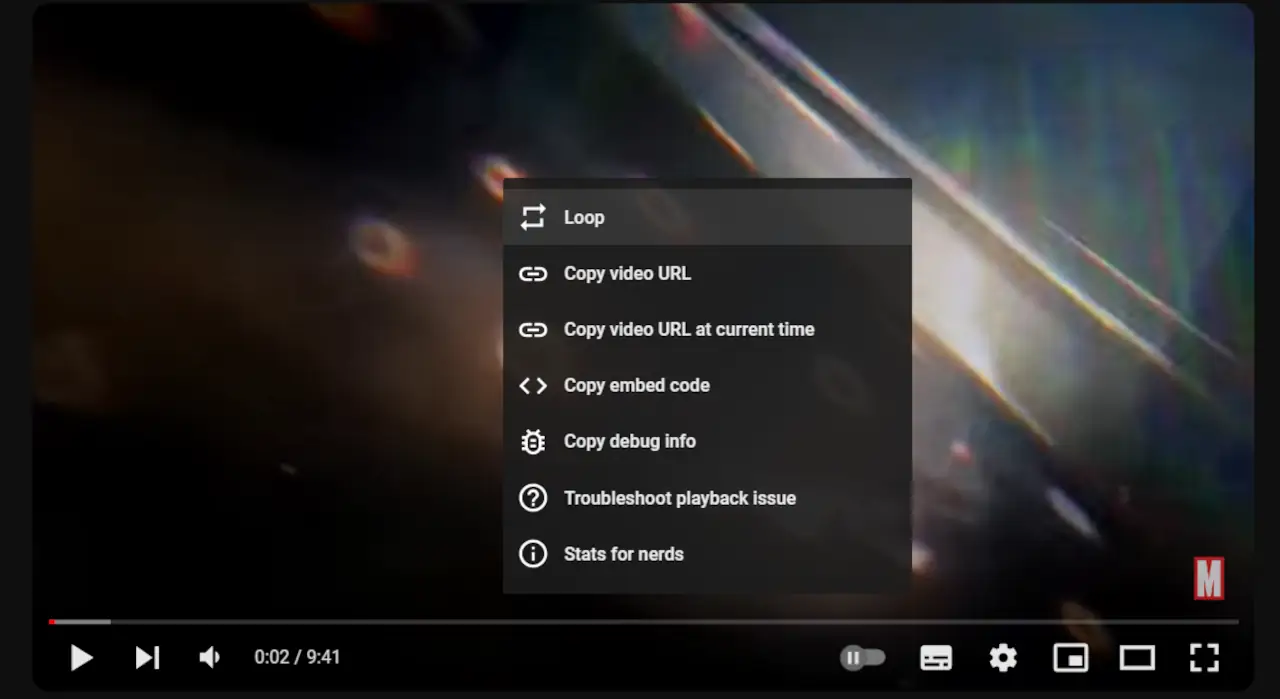 This will automatically repeat the same video playback. And, it won't stop until you disable it from the same settings or play another video.
This option is mostly used by people who want to listen to music or devotional audio content from the video repeatedly. Music such as compiled party music or relaxing sounds. And, the devotional content such as "Bhakti Geets" and "Quranic Chapters"
What if You Want to Loop Several Youtube Videos?
To do this, simply create a playlist and then add those videos to the newly created playlist. You can go to the playlist there you will find the loop play playlist option.
As shown in the following screenshot, the option "Loop playlist" option is available at the right panel when you open the playlist from "Library"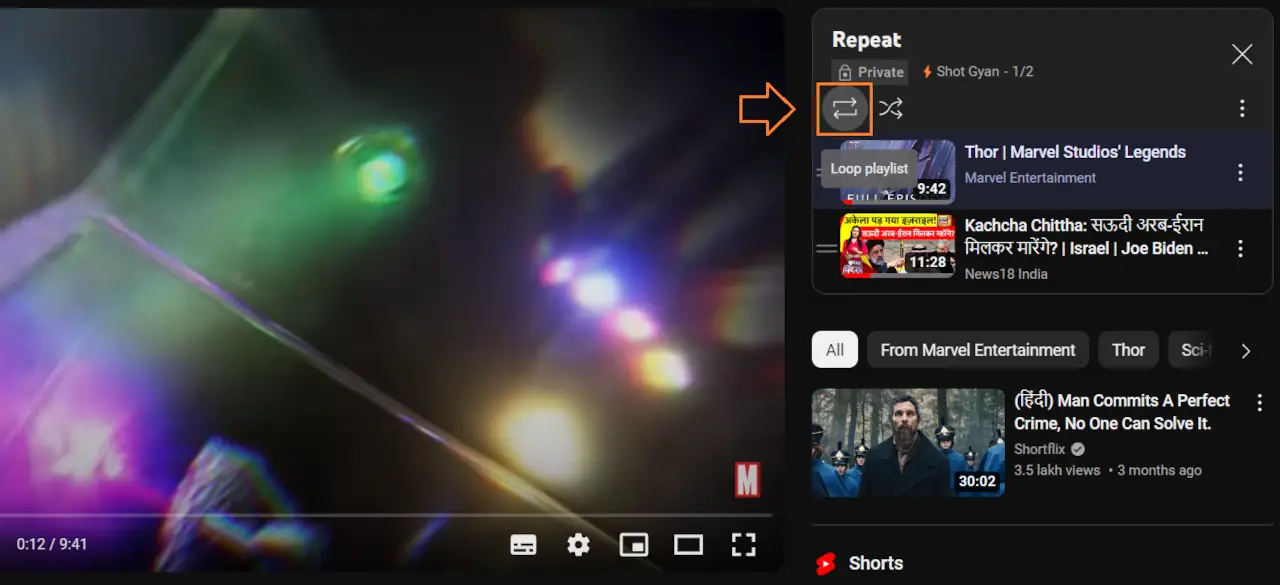 After enabling this option YouTube will play all videos in the playlist and then start playing again from the first video.
Does YouTube Repeat Video Work on Mobile Devices?
Yes, you can loop video playback on iPhone or Android mobile devices. To do this, you have to click on "Settings" (Gear Icon) at the top right of the video. It will open the settings menu options, from there click on "Loop Video"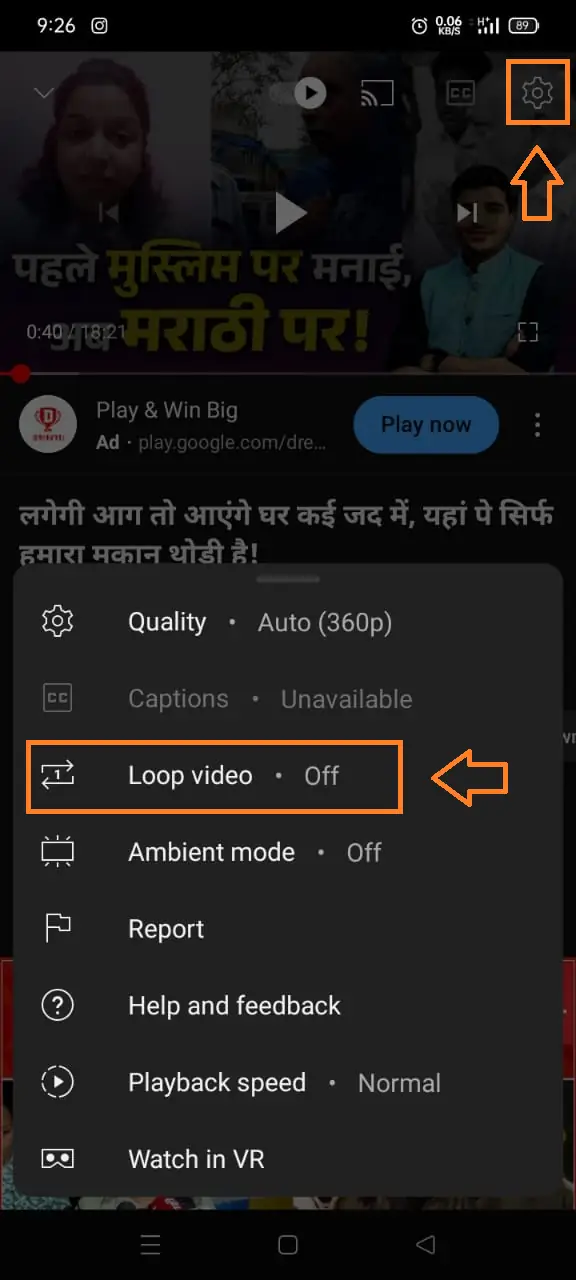 How to Repeat YouTube Videos on Smart TV?
The "Loop" video feature is available on a few Smart TVs and Android TVs. For those who don't have one, you have to play a Video playlist using the "Loop Playlist" option.
To do this, start by opening the YouTube app on your smart TV. Then, locate your desired looped playlist from the Library. As soon as you locate it, hit the play button. The playlist will start playing.
After that, use the "Menu" button on the remote control. The screen displays a menu that will be available.
Select settings, which is the fourth button.
Turn now to the playback section and choose repeat. This will produce endless looping of your playlist.
Pro Tip,
There are several sites like Looptube or Listenonrepeat where you can loop full YouTube videos or just portions of the video.