It is a common desire of every gadget user to refresh their device to feel better. It is always needed to reset gadgets like Smart TVs to boost their performance or undo incorrect configurations.
Resetting Sharp TV often fixes common issues, misbehavior, and some errors associated with it. So, In this article, as a tech gadget expert, I am going to help you out.
In this step-by-step guide, I have explained two procedures to reset Sharp Aquos TV using soft and hard reset methods.
Let's see them,
Soft Reset Sharp Aquos TV From Menu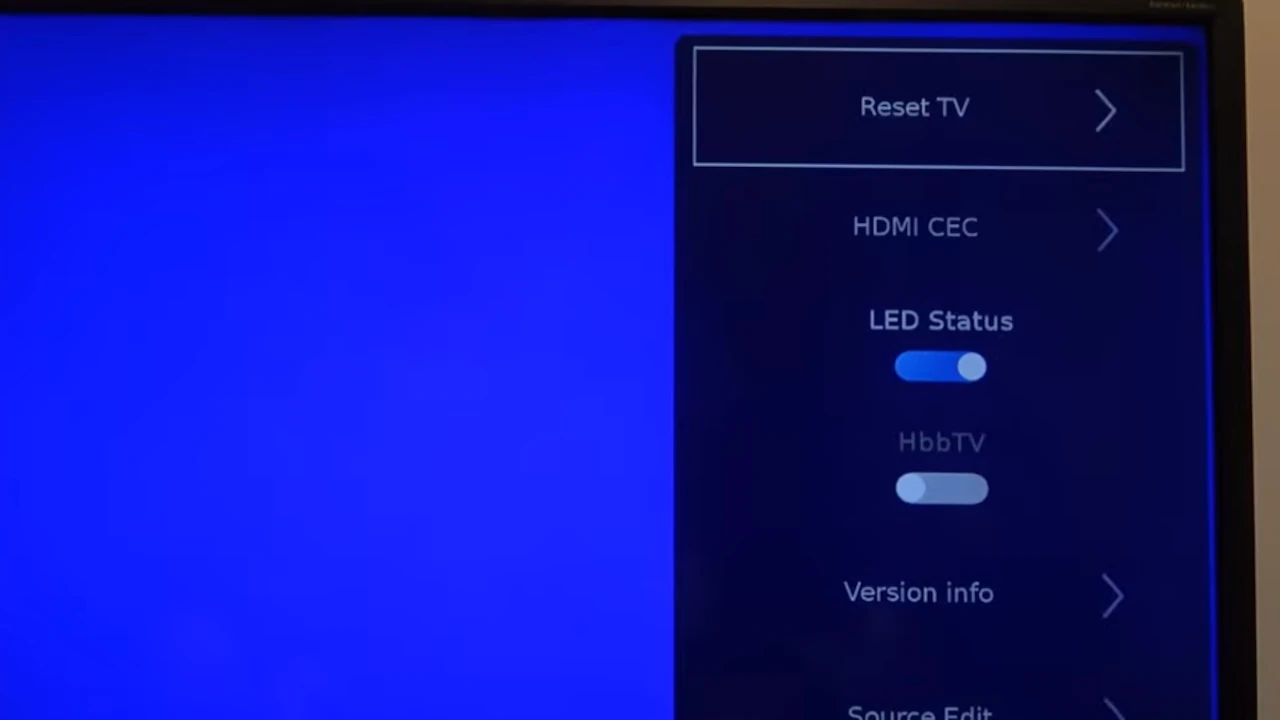 Please note that this reset guide is for newer Sharp Aquaos TVs (32BC5E Model), the settings option is different for older TVs.
Step 1: Press the "Menu" option from your TV remote.
Step 2: Navigate to the "Setup" option using the arrow button keys.
Step 3: Scroll down and select the "Reset TV" option.
Step 4: Enter a password and confirm reset (Try default passwords: 1111, 0000, or 1234)
Step 5: TV will automatically reset and reboot.
Rest will take a few seconds. Complete the initial setup such as language, region, etc when a reboot is completed. Follow the on-screen instructions, and you'll be back to watching your favorite shows in no time.
Info Tip: Take note that resetting your TV through the menu (soft reset) won't erase any stored channels or personal settings, but it will clear any custom picture or audio settings.
Now, let's explore the hard reset method using a button combination.
Hard Reset Sharp Aquos TV Using Button Combination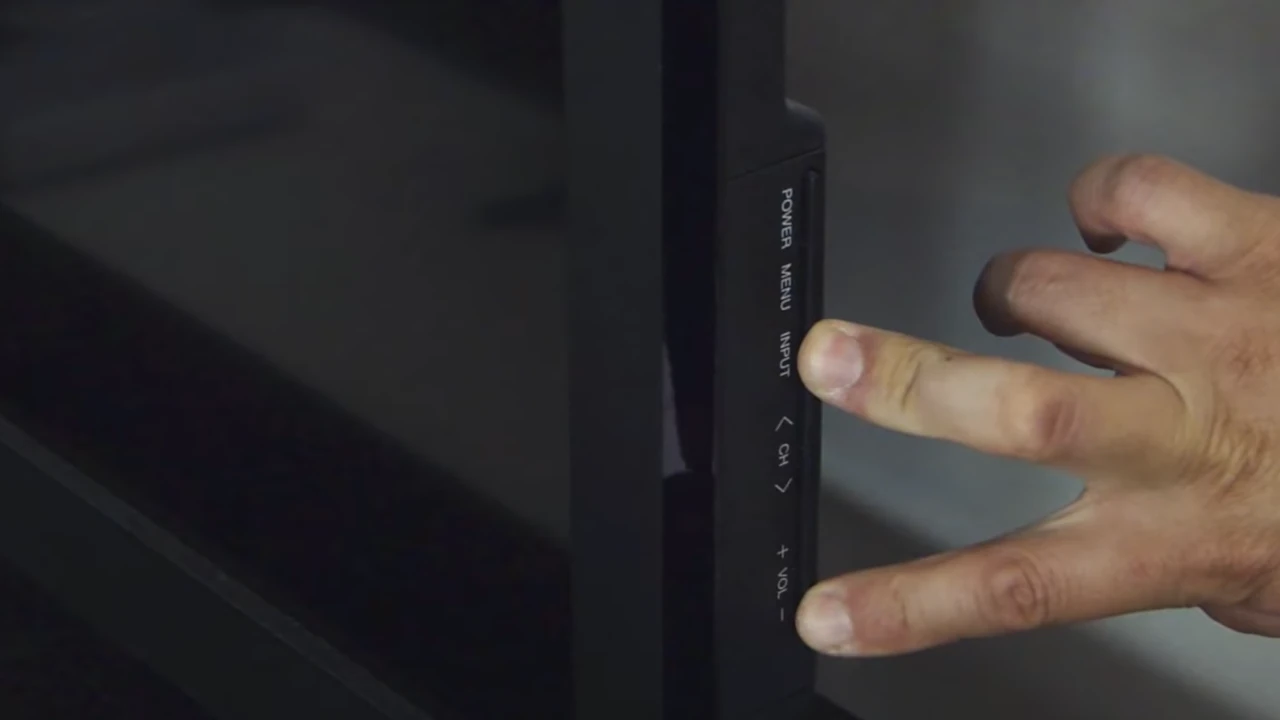 Step 1: Unplug the Sharp Aquos TV
Step 2: Press and hold "Input" and "Volume Down" button Combined
Step 3: Plugin the TV (Keep buttons pressed, release when the TV turns on with "Blue Color K Badge)
Step 4: Press "Volume Down" and "Channel Down" butter together at a time. Boot menu settings like options will open.
Step 5: From your remote controller press the "Down Arrow" and then "Right Arrow" buttons from your remote controller.
Step 6: Make sure the "Industry INIT" settings will turn on, as shown in the following image. Press the "Enter" button. Your TV set will begin the hard reset process.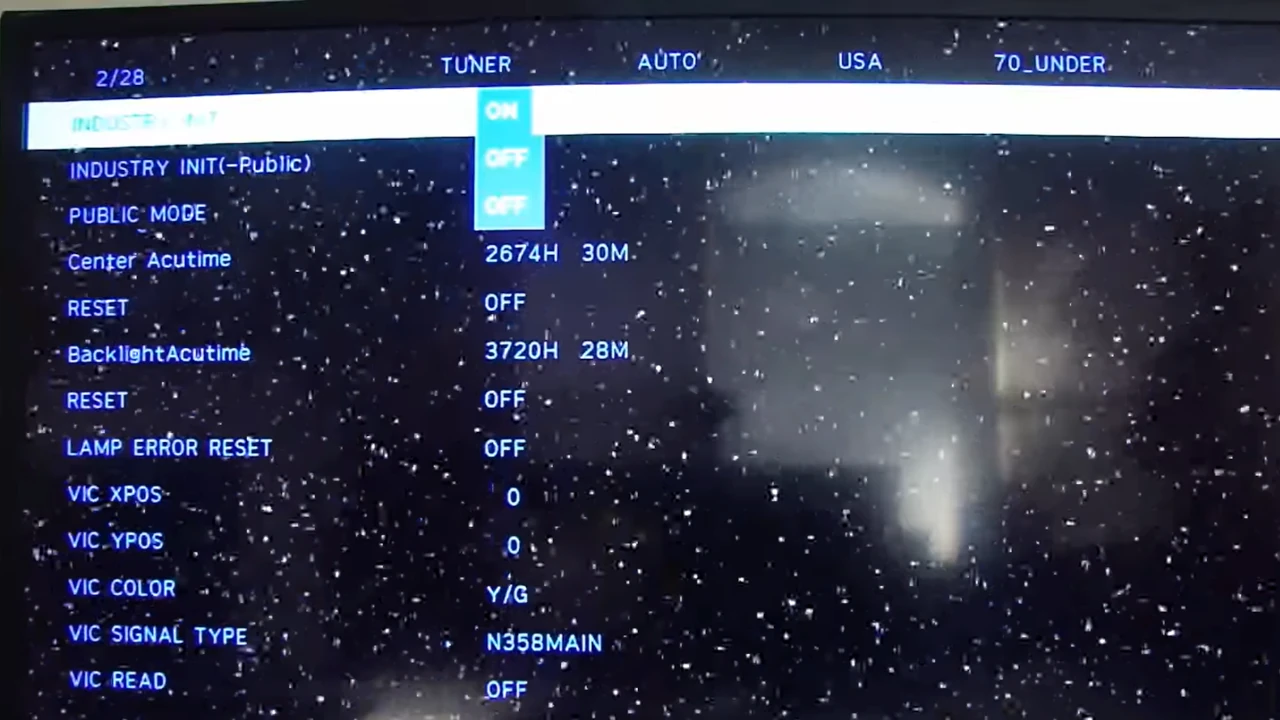 Step 7: Wait for reset, a green screen with a success message will appear.
Step 8: Now, unplug the power cable and then plug it in after 30 seconds to let the TV power on.
Once the TV has reset, and powered on you'll need to go through the initial setup, just like after unboxing a new TV.
⚠️ Caution: A hard reset will erase all your settings, including channels, Wi-Fi, and custom preferences.
📢 Have any TV troubleshooting tips or experiences to share? Let's discuss in the comments below! 🗨️