You have bought an expensive QLED Samsung TV set to experience 4K video playback quality. But, in mean after reviewing playing video quality that your TV is playing something else quality video.
You are right, this happens. Because the video source you are playing may not feed 4K video to your Samsung TV.
But, the question remains after setting up the correct video source how to tell if Samsung TV is playing in 4K or not?
In this article, I have explained what exactly 4K means and how to tell your TV is playing it.
how To tell if Samsung TV is playing in 4K
It is very simple, if your Samsung TV is playing video at a resolution of 2160p or more it means it is playing 4K video. 2160p specifically denotes a fixed resolution of 3840×2160 pixels.
In the case of a cable or dish TV connection, you can easily check your TV's current playback resolution by pressing the "Info" button on the remote.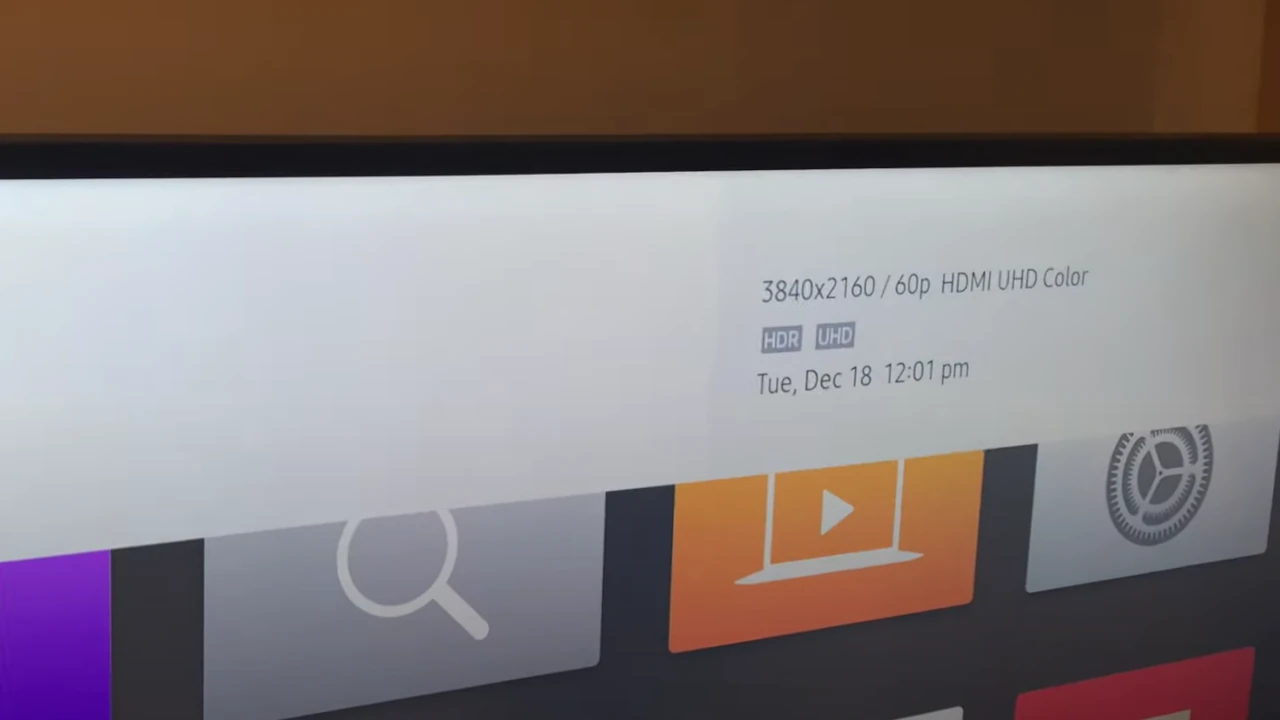 Note that, HDR or UHD are different types of video quality standards, they have nothing to do with 4K. They may or may not be 4K videos.
Alternatively,
You can tell by noticing special annotations appear over video when they are played in 4K in various OTT or streaming apps.
Such as, you can set 2160p video quality settings in YouTube and then you can tell that Samsung TV is playing YouTube videos in 4K. As shown in the following screenshot.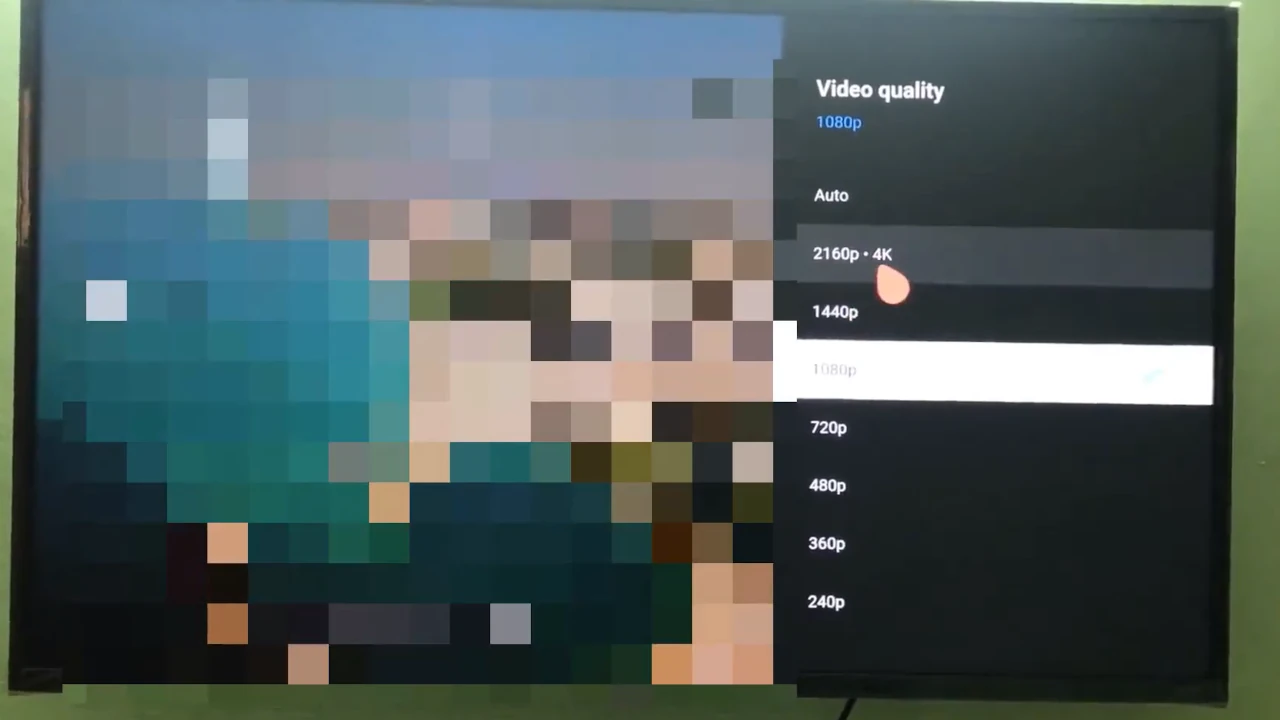 To play OTT content you have to set video quality to "Best". Remember after these settings your TV app will try to play in 4K but it all depends on your Internet Speed.
Remember: Some apps may require you to subscribe to a specific package to view content in UHD. So, if it says "UHD" in the description, you're on the right track!
4K in External Devices and HDMI
If you're using external devices like the Amazon Fire Cube, things get a bit trickier. Your TV's 'Input Signal Plus' setting is crucial here. But remember, this setting only applies to external devices connected via HDMI. So, when streaming from YouTube, this option may be grayed out because YouTube doesn't use HDMI.
Here's a quick tip: Always make sure you're selecting the 2160+ or 4K option in apps like YouTube, as it can default to lower resolutions based on your internet connection's bandwidth. 📶
4K in Amazon Prime
Goto TV's "Preferences" settings and set the video quality to "Best". After this go to Amazon Prime's "Streaming Quality" settings and also set "Best" there.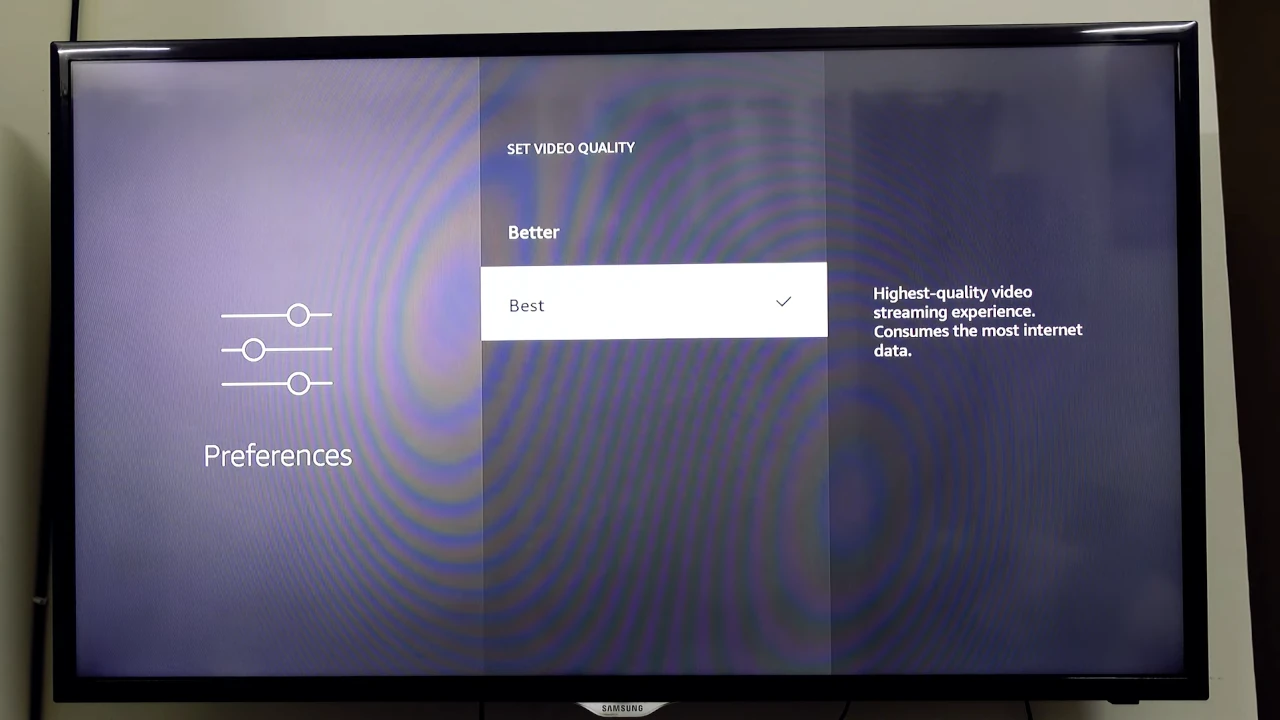 Now, the only thing that remains is that when you choose to play a "4K" video from Amazon Prime, there must be a "UHD" annotation after the video title. Here is an example screenshot,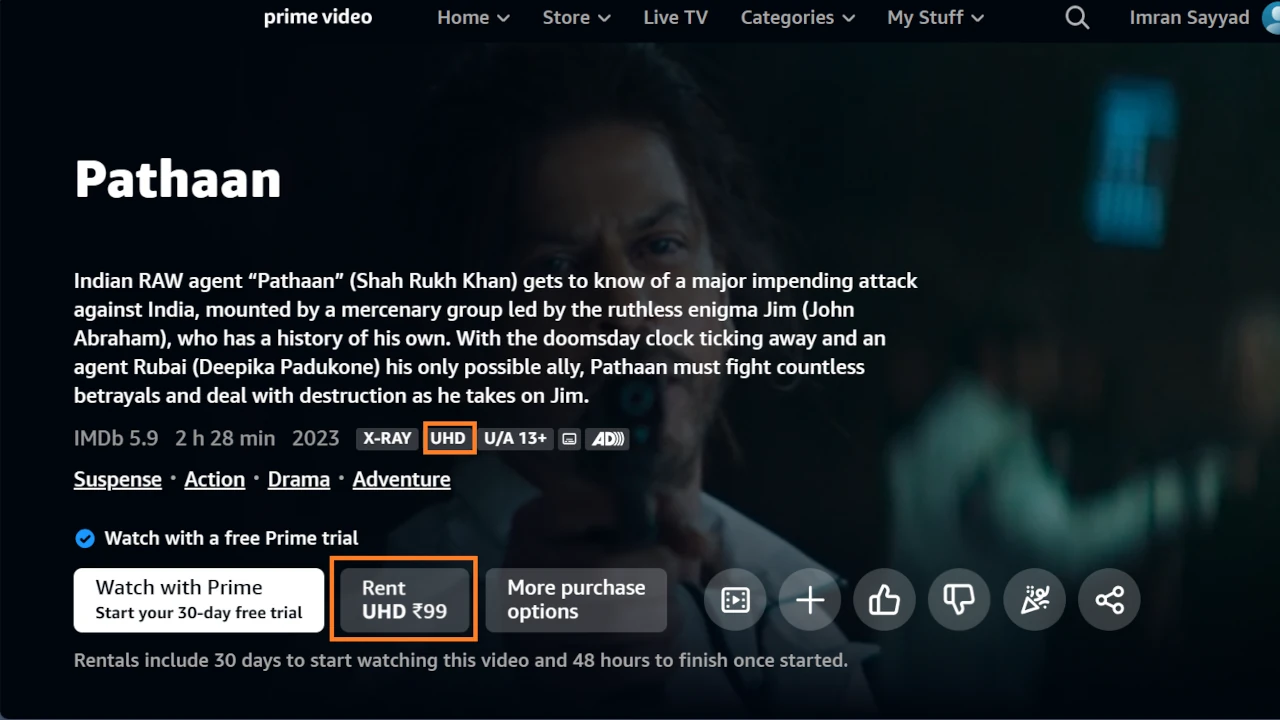 The Role of Internet Speed in Playing 4K
Internet speed plays a pivotal role in your streaming quality. My journey took a turn for the better when I switched to a faster 5G Wi-Fi signal. A sluggish Wi-Fi connection can hinder your TV's ability to play content in 2160+ resolution (4K), even if you have a speedy internet connection.
To ensure you're getting the UHD experience, it's essential to have a robust and stable internet connection. Sometimes, it's not just about the speed but the consistency of the signal.
Feel free to share your experiences or seek further advice in the comments below. 📣 Your journey to 4K clarity is just beginning! 🌟