Clash of Clans is a mobile strategy game that lets you fight other players' armies in your quest for domination using unit and strategy buildup. But after some point, you may feel to start over fresh.
Making a new account in COC allows you to relive the excitement of building your village from scratch and strategizing anew. Whether you want to try out different tactics or play with friends on a new account with a fresh perspective.
The key benefit of signing up for a new Clash of The Clan Account is you can simply enjoy the early game challenges again, a new account offer and an old learned playing experience!
Here is how to do it,
Steps to make another clash of clans account
To play Clash of the Clans with a fresh account you will need another Google account other than the existing one. You may use an existing account or create a new one.
For example, if you have linked your Clash of Clans mobile game with abcmail@gmail.com then you have to sign out from COC and sign up with xyzmail@gmai.com logged-in in to Google Play.
In short, you have to use another Google Play account to make another Clash of Clans account.
Here are steps to do this,
Step 1: Sign in with another Google account on your mobile phone, (create a new one if don't have one)
Step 2: Log off from the existing Clash of The Clas Account, by tapping "Settings" > "Connected". Tap the settings button in the Supercell ID screen and then hit "Log Out" > "Confirm".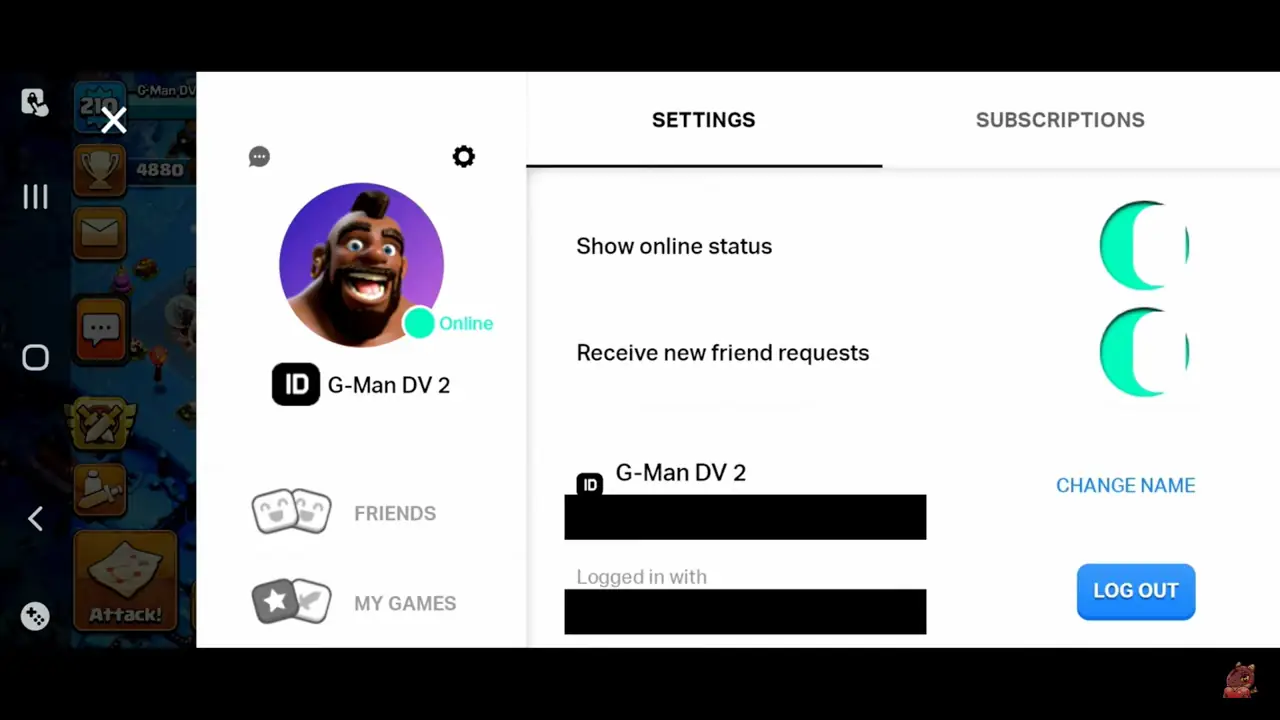 Alternatively, you can clear all app data from mobile "App Settings", it will automatically log you out.
Step 3: Launch the game. And Login / Connect with another Google Play Account.
Alternatively, you can set up a New Super Cell ID from settings with a new email. In this method, you will receive a verification email with OTP.
More on Multiple COC Accounts
You can switch accounts by logging in and out, but each account will be tied to a different email or Game Center account.
Skip the initial tutorial that guides you through building your village. Play the game. Participate in single-player missions and join a clan when you're ready.
You can link your new account to a different email or Google Play/Game Center account. This can be done through the game settings. As much as you like.
Remember resource transfer between accounts is not possible. Each account maintains its own resources and progression.
Creating a new Clash of Clans account offers a chance to relive the excitement of building and growing a village. With benefits like learning, experimentation, and fresh challenges, it's a journey worth embarking on.