National Techies Day on October 3rd, encourages students to consider the possibility of a career in technology. With the abundance of opportunities available in the rapidly growing field of technology that students looking to pursue careers in technology will discover promising opportunities everywhere they look.
It is a kind of refreshment in techie people's social and corporate connections. This refreshment will encourage people around you and help pop up job and business opportunities around. This will temporarily remove barriers and distances between technology enthusiasts.
When is National Techies Day and where it is celebrated?
October 3rd is National Techies Day in the United States. Although, tech-savvy people around people started showing interest in it. It is been nearly 25 years since it is invented but didn't get the spotlight as compared to cyber days.
You can celebrate National Techie Day in your tech firm, company, college, or science school. Where you should be an ambassador of technology and the people behind it to encourage and province opportunities to them.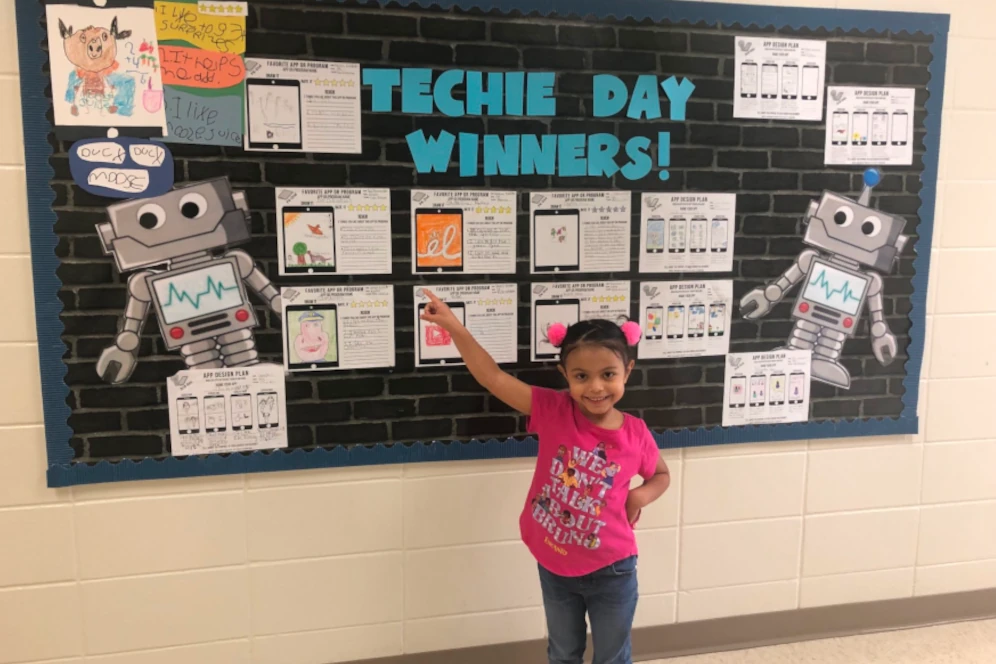 What is National Techies Day?
National Techies Day is a day that celebrates the contributions and achievements of technology professionals, including computer scientists, software developers, IT professionals, and other individuals who work in the field of technology. It is typically observed on the third Tuesday in October and was established in 1998 as a way to recognize and honor the contributions of techies in the industry. The day is an opportunity to celebrate the impact that technology professionals have had on society, as well as to raise awareness about the importance of technology in our daily lives.
National Techies Day is a time to recognize the hard work and dedication of technology professionals, who often work behind the scenes to ensure that our technology systems are running smoothly and efficiently. Techies play a vital role in the development and maintenance of software, hardware, and other technology products and systems, and their work helps to drive innovation and progress in the field.
On National Techies Day, technology professionals are encouraged to share their experiences, knowledge, and insights with others, and to help promote the importance of technology in our lives. Many techies also use this day to connect with other professionals in their field, to network and share ideas, and to mentor and support the next generation of technology leaders.
Importance of Techie Day
In addition to recognizing the contributions of techies, National Techies Day is also an opportunity to raise awareness about the importance of technology education and training. Many techies have advanced degrees in computer science or related fields and have spent years learning and mastering the skills needed to succeed in the field. By promoting the value of technology education, National Techies Day helps to encourage more people to pursue careers in technology and to contribute to the continued growth and development of the industry.
The power of the internet is everywhere. We are on the move with the world wide web in our pocket. Our smartphones are smart enough to communicate, control our assets, and keep an eye on family safety. Technology and the people who run invent and run this technology are behind these advancements.
The technology industry continues to grow and the demand for such tech-savvy individuals also grows. Hence the concept of National Techies Day is here to urge youngsters to seek out careers in the field of technology.
The concept of the day has changed a little over time. Techies.com (which has since been shut down) along with CNET Networks created National Techies Day in 1998 in order to help promote jobs in the tech industry. It's still serving similar functions today however, more tech-related professionals are using this day to recognize their achievements in the field of technology.
Through promoting the profession of technology, National Techies Day celebrates the increasing importance of technology in contemporary everyday.
Some tech facts to celebrate National Techie Day
It is believed that the Android OS was initially created by a techie to work with digital cameras and not mobile phones.
There is a higher chance that the users of mobile phones are more than the number of people who uses toothbrush daily.
Russian techies developed an electronic computer that operated on the water in 1936.
These days there are so many invincible Techies around us that we started to ignore them.
If we see the top richest people in the world, the list is full of techie people.
A techie person has the power to change the world in many aspects without getting involved in politics or ruling.
Techie people have more potential to quickly become wealthy with little investment of time and money.
What is the best way to Celebrate National Techies Day:
Other than posting a selfie or happy techie day messages along with #TechieDay you can do the following things to celebrate Techie Day in a meaningful way,
If your company's job postings include tech-related job advertisements, you can share the information through social media. Encourage college and high school students to think about learning how to code.
Techies, have fun. This is your day. Enjoy the creativity and innovation of the techie world. You can share something you like from your favorite tech influencers via social media.
Write a note of appreciation to all the techies you're acquainted with.
Discover more about technology. Choose a subject that is interesting to you. Do you want to learn a programming language? Are you interested in hardware for computers? Make it your own, and become curious.