Amazon Prime Video is a large collection of entertaining movies and series. However, some flagship premium content is not available on Prime Video. They can be either rented on-demand or subscribed to the respective third-party provider's channel.
For example, the movie "Johan Wick 4" is not available on Prime Video but you can subscribe to the "Lionsgate Play" channel to watch it. For this, you have to make an extra payment.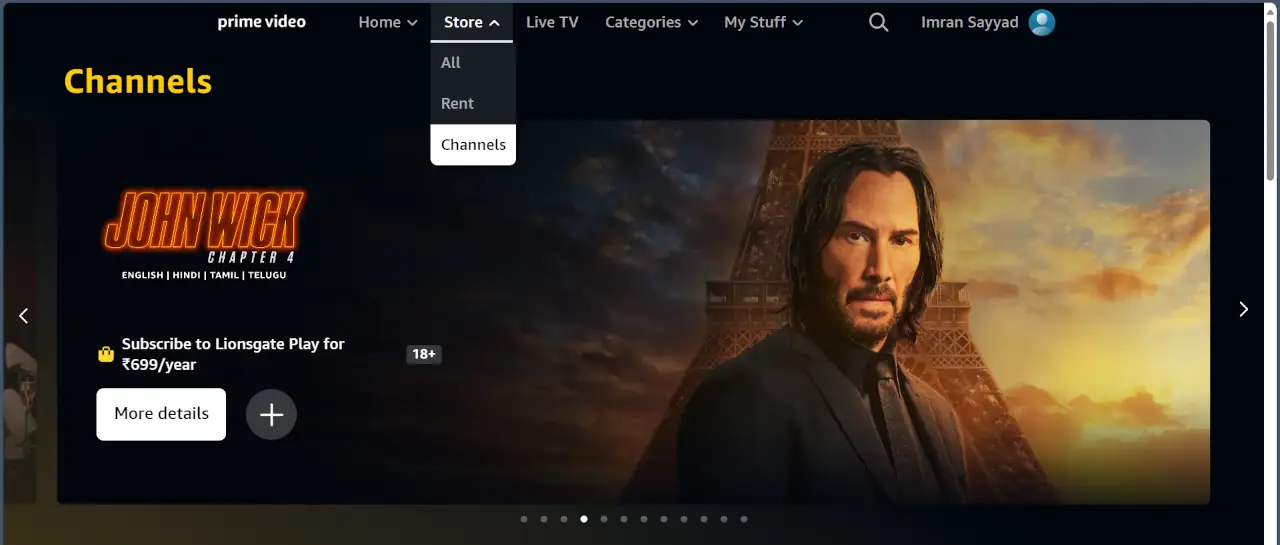 Subscribing to those channels is an easy process, you just have to go to the 'Store-> Channels" option from the app. Then select the channel you want to subscribe to and then proceed with the payment.
However, some users are facing issues while subscribing to those channels. Amazon Prime app is showing the error message "channel sign up not allowed in the app"
Let's see what could have caused this issue and how to fix it.
"Channel Sign Up Not Allowed in the App" Error
As of today, no exact cause has been identified which is causing this issue. But, according to the nature of the issue, I can say that one of the following reasons may have caused it.
Not subscribed to Amazon Prime's main subscription
The channel is not available in your region
There is an issue with your payment method
Outdated app or unsupported device
Conflicting issue at the service provider's end
Remember, this issue has already been reported on amazonforum.com but has not been resolved properly yet. The user who reported the same issue tried subscribing to the channel from all possible devices. He also tried to subscribe from his Samsung TV app.
how can you fix it?
I can not suggest you exact solution as there may be many possible combinations of problems that may cause the same error. Instead, I will suggest a possible list of solutions. You have to try them one by one.
Solution 1: Subscribe from mobile or desktop browsers as they are mostly updated and supported by Amazon's website platform. To do this open primevideo.com/storefront in the browser.
Solution 2: Check if the channels you are trying to subscribe to are available in your region or not. Sometimes your Amazon account is associated with a different region or country than you currently accessing.
Solution 3: Check your payment method, and try to make payment by another method or card. Incorrect or unsupported payment methods may cause repeatedly failed purchases.
Solution 4: Contact Amazon Prime for help, they will have a sure and short answer to your issue. To get in touch with Amazon support go to primevideo.com/help and click on 'Contact Us" at the bottom of the page.
Once you successfully subscribe, you can sign in to other devices with the same ID and then enjoy available content under that subscribed channel.
Pro tips,
Most of the time the issue is with older apps in devices such as Samsung or Fire TVs. The straight solution is to purchase the channel from your computer browser.