OLX is an online marketplace where people can buy and sell a variety of items. The platform allows buyers and sellers to communicate with each other through the OLX chat feature. However, some buyers may prefer to contact sellers directly by phone.
The simplest way to get the seller's contact number is by chatting with him.
In this article, we will guide you through the process of getting the seller's contact number in OLX.
Steps to Get Seller Contact Number in Olx
Step 1: Log in to Your Account
First, log in to your OLX account. You can do this by going to the OLX website and clicking on the "Log In" button located at the top right corner of the page. Enter your username and password, and then click on the "Log In" button to access your account.
Step 2: Find the Ad
Locate the ad for the item you are interested in purchasing. You can search for ads using the search bar on the OLX website or by browsing through the categories.
Step 3: Click on the Ad
Once you have found the ad, click on it to view the details. You will see a "Chat with Seller" button on the right side of the page. Click on this button to initiate a chat with the seller.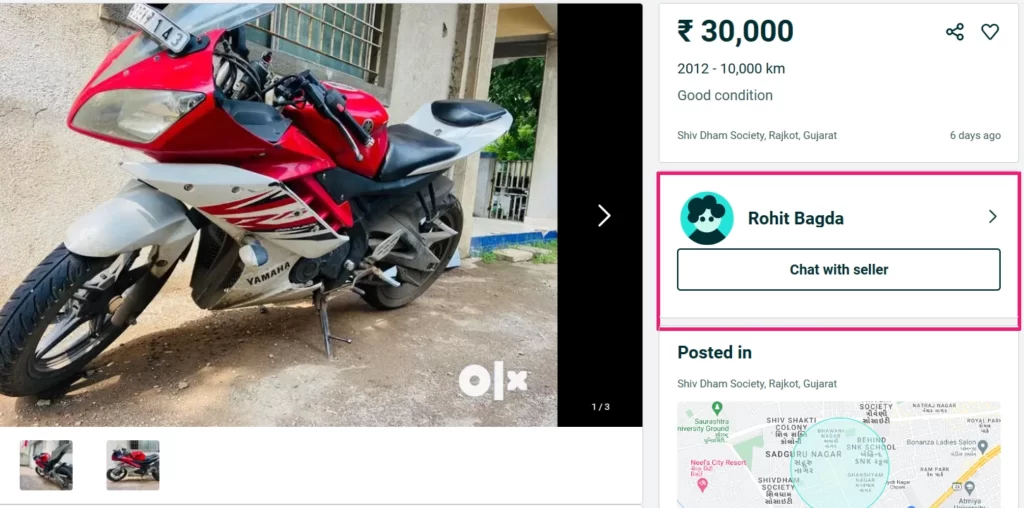 Step 4: Request the Seller's Contact Number
In the chat window, introduce yourself and express your interest in the item. Then, politely ask the seller for their contact number so that you can discuss the purchase further. Be sure to explain why you want to contact them by phone, such as for a quicker response or to ask detailed questions.
Step 5: Wait for the Seller's Response
Once you have sent the message, wait for the seller's response. They may provide their contact number directly in the chat or ask for more information before sharing their number. If the seller is hesitant to provide their phone number, you can try to negotiate with them or offer to meet in person instead.
Getting the seller's contact number in OLX is a simple process that can be done by initiating a chat with the seller and requesting their phone number. However, it is important to be polite and respectful when communicating with the seller and to keep in mind that they may prefer to communicate through the OLX chat feature.