In the realm of communication apps, two names that have been making waves are Botim and WhatsApp. Both apps offer a platform for users to connect with others through text, voice, and video calls. However, they each have some unique features and functionalities that set them apart.
In this article, we will see a comparative analysis of Botim and WhatsApp, addressing some frequently asked questions along the way.
Botim vs WhatsApp Comparison Overview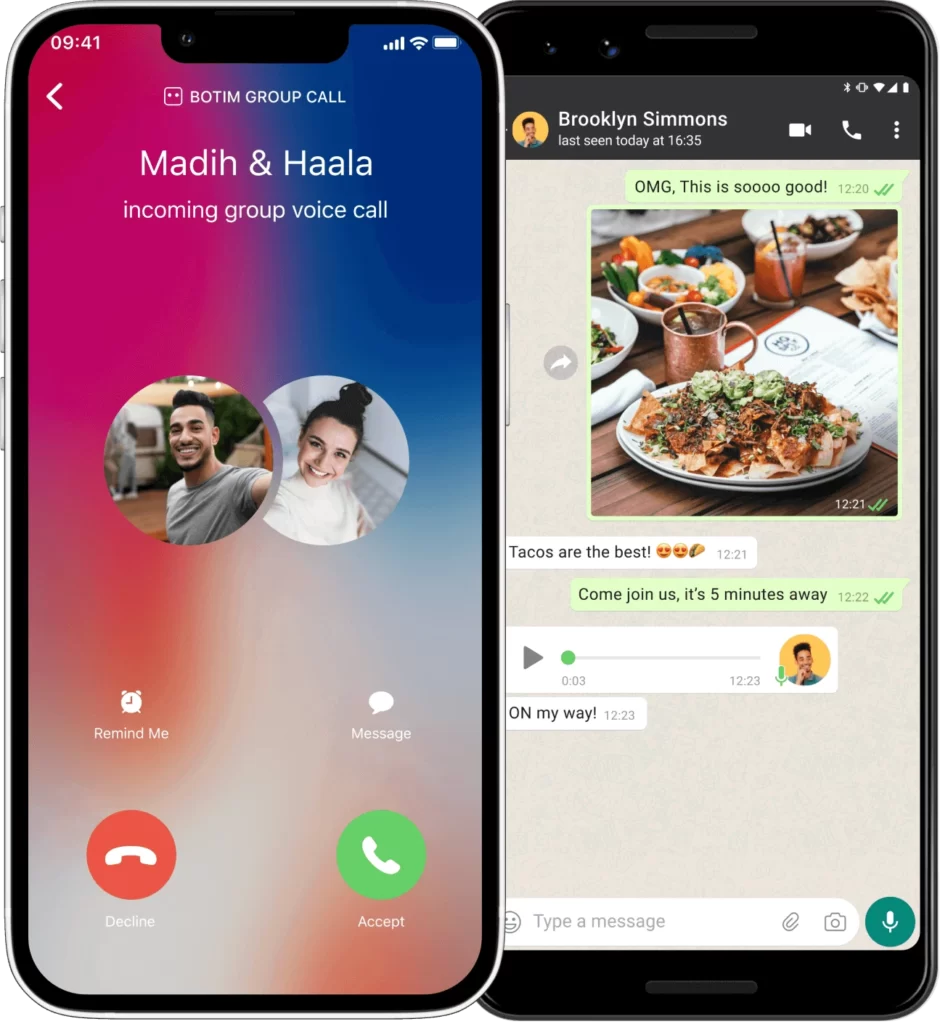 Botim is a communication app developed by Algento Cloud Computing Limited. It is made in an American app. It has gained popularity for its unrestricted access in countries where other apps like WhatsApp are blocked. It offers users the ability to make voice and video calls, send text messages, and share photos and videos.
Business profile integration is not supported in Botim. So, we can say that it is totally personal messaging-focused app.
Botim started supporting MoneyGram money transfer life facilities in some countries from UAE to India and Pakistan.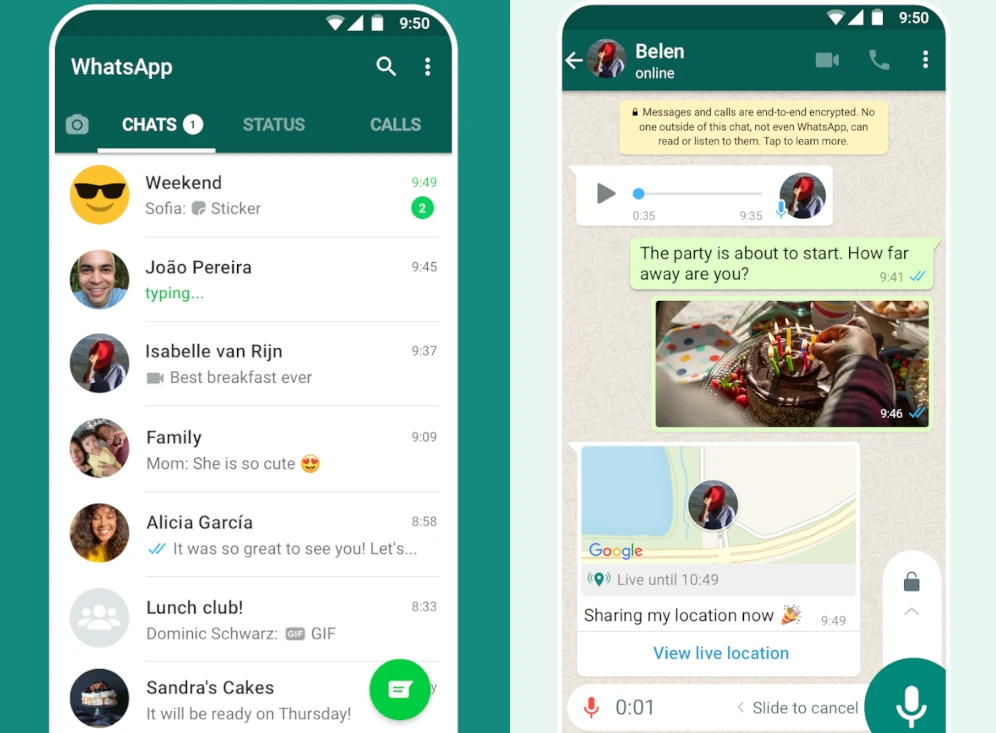 On the other hand, WhatsApp is a globally recognized communication app. It is owned by Facebook which is now Meta. It offers similar features to Botim, including voice and video calls, text messaging, and media sharing. However, it also includes additional features like group chats, status updates, and end-to-end encryption for security.
You can create a business profile and publish a product catalog on WhatsApp, take orders, and receive payments.
The WhatsApp payment feature is currently supported in India, Brazil, and Singapore.
Botim vs WhatsApp: Feature Comparison Table
Here are instant messaging app's common features compared,
| Features | Botim | WhatsApp |
| --- | --- | --- |
| Voice and Video Calls | Yes | Yes |
| Messaging | Text and Media | Text and Media |
| Group Chats | No | Yes |
| Business Profile & Integration | No | Yes |
| Status Updates | No | Yes |
| End-to-End Encryption | No | Yes |
| Unrestricted Access in Blocked Countries | Yes | No |
| Subscription required | Yes, for premium features | 100% free |
| Payment Transfer Feature | UAE to Some Countries | UPI India Local |
WhatsApp offers end-to-end encryption, meaning that only the sender and receiver can read the messages. This feature is currently not available on Botim.
Both Botim and WhatsApp can be used on multiple devices. However, while Botim can be used simultaneously on different devices, WhatsApp requires you to log out from one device to use it on another.
While WhatsApp is available in most countries, it is blocked in some places due to local regulations. Botim, however, is accessible even in countries where other communication apps are blocked.
In conclusion, both Botim and WhatsApp offer robust platforms for communication. Your choice between the two would depend on your specific needs and circumstances. Whether it's the unrestricted access of Botim or the added features and security of WhatsApp, both apps deliver in providing a platform for seamless communication.