Many Steam users have encountered the same situation: Imagine you're in the middle of downloading a game and suddenly want to jump into a single-player game, but Steam decides to put the brakes on your download progress. Frustrating, right?
Fortunately, there are ways to address this issue, and you can play Steam games while downloading another.
The Problem: A Steam user asked this question 13 years ago, and it's still a common concern for gamers. When you launch a game on Steam, the download you had in progress comes to a screeching halt. This can be particularly frustrating, especially if you're eager to dive into a new game or play a single-player title.
Possible Solutions:
Solution 1: Global Option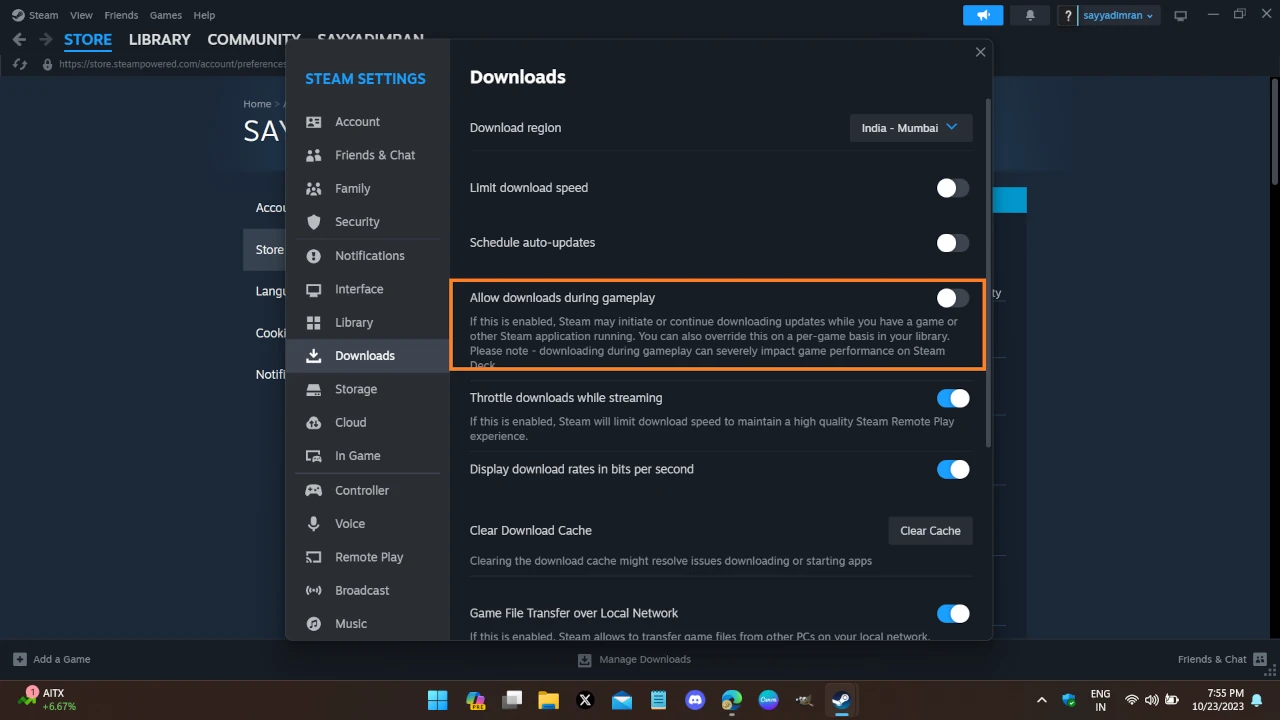 Steam has listened to its users, and they've introduced a global setting to address this problem. Here's how to enable it:
Go to "Settings."
In the "Downloads" section, you'll see "Allow downloads during gameplay." Make sure it's checked.
Solution 2: Per-Game Option: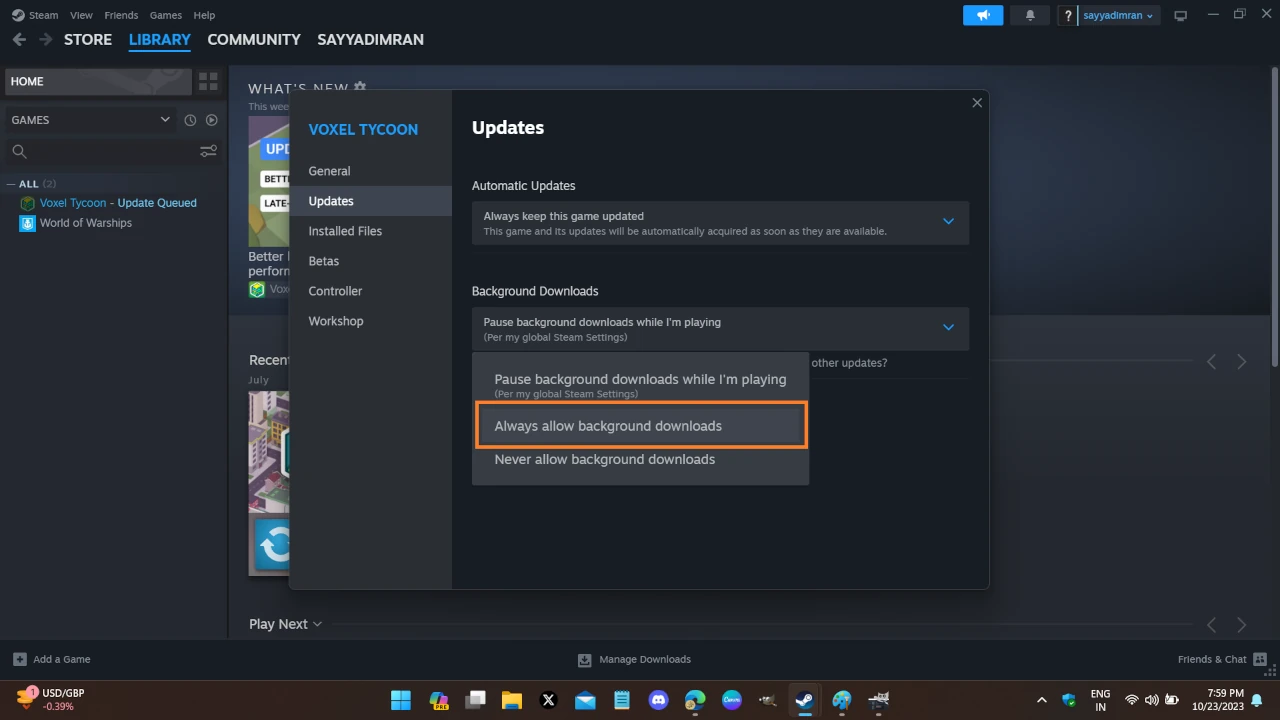 Sometimes, you might want to control this feature on a per-game basis. Steam allows you to do this as well. Follow these steps:
Right-click on the game you want to play in your library and then Click on "Properties".
Go to "Updates."
Select option "Always allow" from the box that says "Background downloads."
This per-game option is unavailable for non-Steam games, which will follow the global setting you've configured.
Steam users have come up with some creative ways to keep their downloads going while gaming. One method is to manually pause all your downloads, launch the game, and then manually resume the downloads. This process allows you to keep downloading while enjoying your game.
Quick Tips:
Remember that the download speed might be slightly affected while you're playing, depending on your internet connection and the game's resource demand.
You can always check the download progress in the Steam client by clicking on the "Downloads" tab.
Did you get any more Steam-related questions or tips to share? Feel free to engage in the conversation. Happy gaming! 🚀🎉