Working on large-size images using MS paint could bother you. It becomes difficult to make ms paint select larger than screen size. You could zoom out and make the required selection. But, you will miss the exact corners and pints to be selected. Then you have to retouch those missed corners.
There is another way to do this task. You can do it by selecting an image area by holding down the left mouse button and dragging it. You have to use the mouse scroll wheel to scroll up and down the image. This ms paint trick will allow you to select an image portion larger than the screen resolution in the vertical direction. However, you can't scroll left to right & may need to zoom in/out for this.
Alternatively,
In the latest MS paint application, you can use Ctrl + Up/Down and Ctrl + Left/Right key to scroll toward the desired direction. Pressing the key combination while holding the selection tool in the left mouse key will scroll to the desired point smoothly. In the square selection tool, you just have to select two opposite points/corners. However, freestyle selection will take more scrolling points and thus time.
Go through the following steps,
How to make MS paint select tool larger than screen
Step-1: Click on the selection tool from the MS Paint ribbon bar and then start selecting desired image portion from the left top side. Keep mouse left click held, don't release.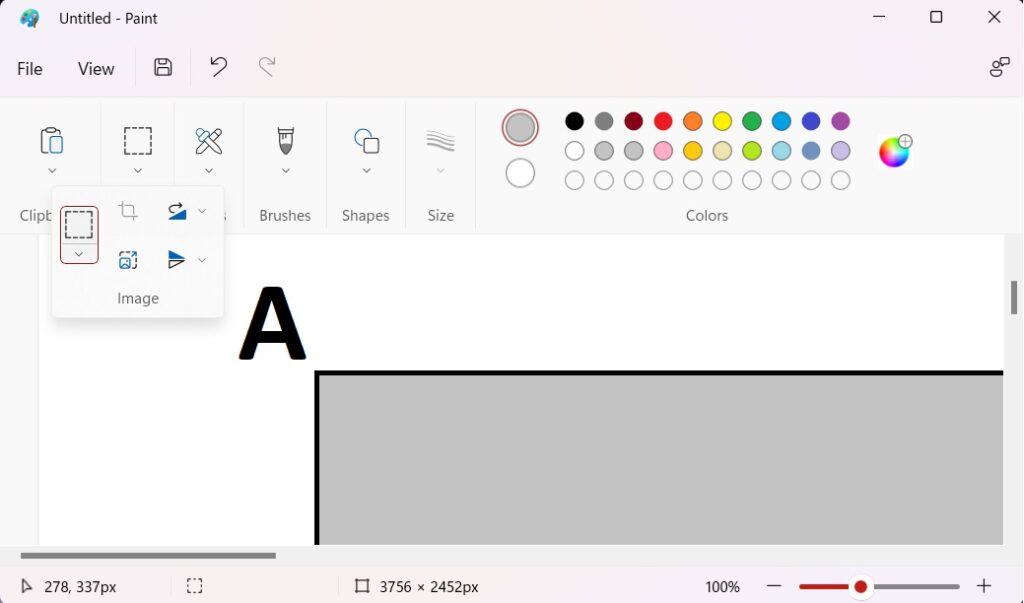 Step-2: Now while hosting selection using mouse press the Ctrl+Right button on the keyboard. It will scroll you to the right side. Now stop at the desired point. Again don't release the mouse.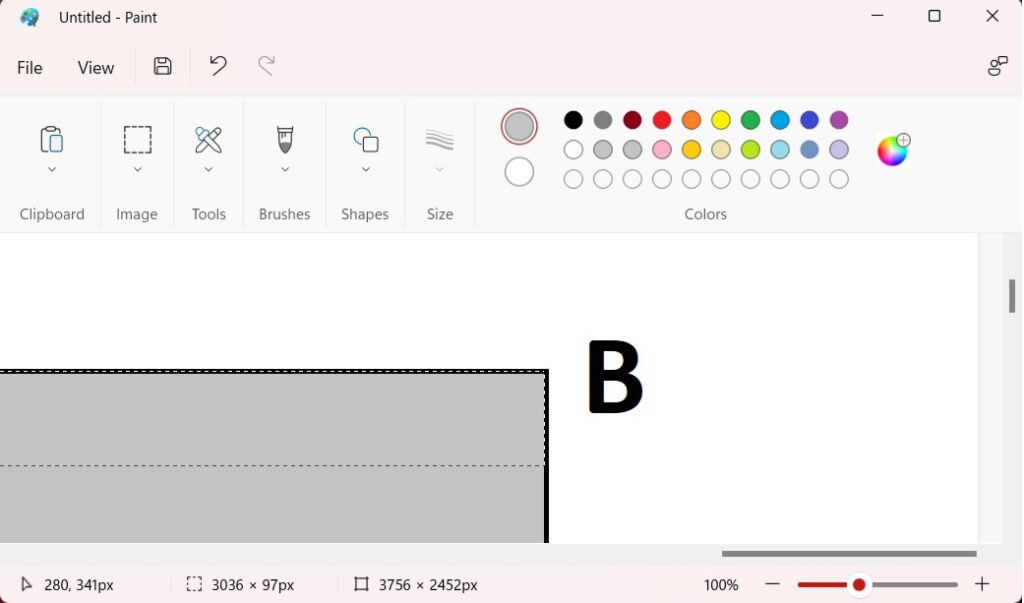 Step-3: Now, similarly press the Ctrl + Down key to scroll down. Scroll up to the exact opposite point of your first selection. When you reach your desired selection point, move the pointer above the point and now release the mouse key. Your image portion is selected.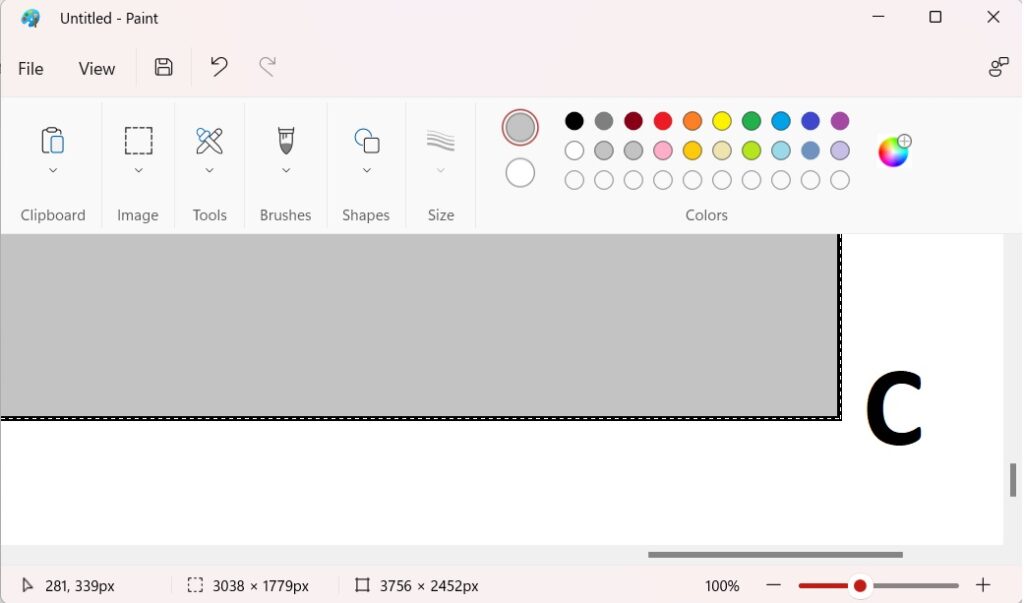 In this way, you can select a large portion of the image which is beyond the current screen resolution. All above screenshots going beyond the selection area are also cropped using a similar method. This technique doesn't require zoom in/out. However, you can zoom out to verify the selection.
If you are frequently using free form selection and work on transparent background, then you should move to other professional photo editing apps. GIMP and Paint.net are the best alternatives to MS Paint. These tools support lots of photo editing features that lacks in MS paint. Otherwise, ms paint is the favorite windows tool of everyone for quick basic photo editing tasks.