Opera reader mode helps to read articles without distraction. Ads, sidebar content, sticky menu, and footer may distract reading. Chromium and lots of mobile browsers now support dark and light reader mode.
Reader Mode is reading lovers most wanted a feature that removes clutter, ads, and distractions, while also includes dyslexia support, bookmarking, annotating, highlighting, text-to-speech, and many other features all in one place.
Table of Contents
Reader mode feature in opera
Since the opera browser is also chromium-based it also shares features like google chrome and Microsoft edge. You don't need to install any extension to turn on most of them. This also includes reader mode.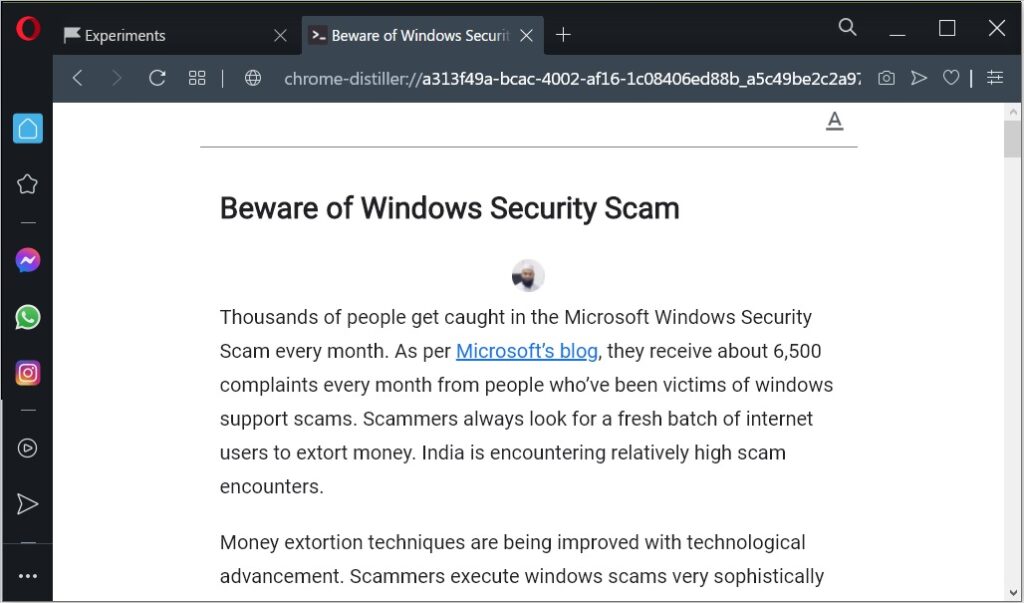 You can turn on such extra features using chromium flag switches. To access chromium flags enter "browsername://flags" in the address bar, here the browser name could be chrome, edge, opera, etc. For example, you can access flags in the opera internet browser by entering "opera://flags" in the address bar.
Opening opera flags will list all experimental features which are not included in the default chromium-based internet browser. Every feature has its own tag address. Here opera reader mode has a "reader-mode" tag address. To enable reader mode you have to enter "opera://flags/#enable-reader-mode" in the opera browser's address bar.
Steps to enable reader mode in opera browser
Follow these steps to enable opera reader mode using chromium flags switches feature
Install Opera Browser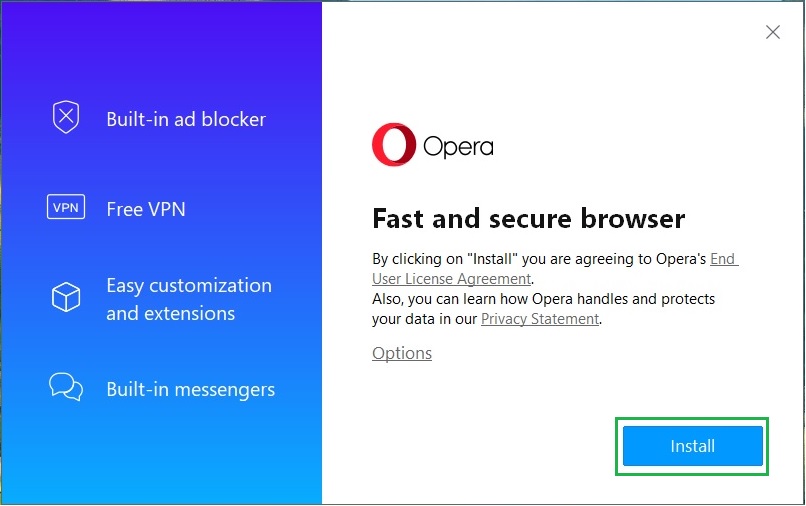 Go to opera.com and download the Opera browser self-installer. Run this self-installer setup file. It will download and automatically install the opera internet browser.
Enable reader mode opera flags switch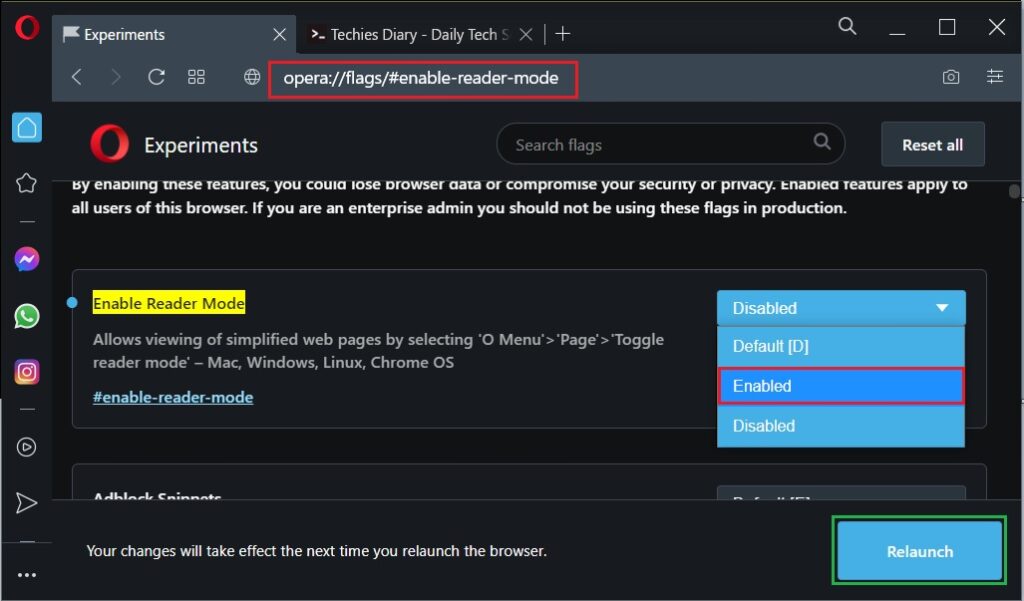 Access opera reader mode flags switch by entering "opera://flags/#enable-reader-mode" in address bar.
Enable reader mode in opera as shown in the above screenshot and click "Relaunch" to restart the browser. It will restart the opera browser with added reader mode feature in the O menu (opera menu).
Toggle on reader mode in opera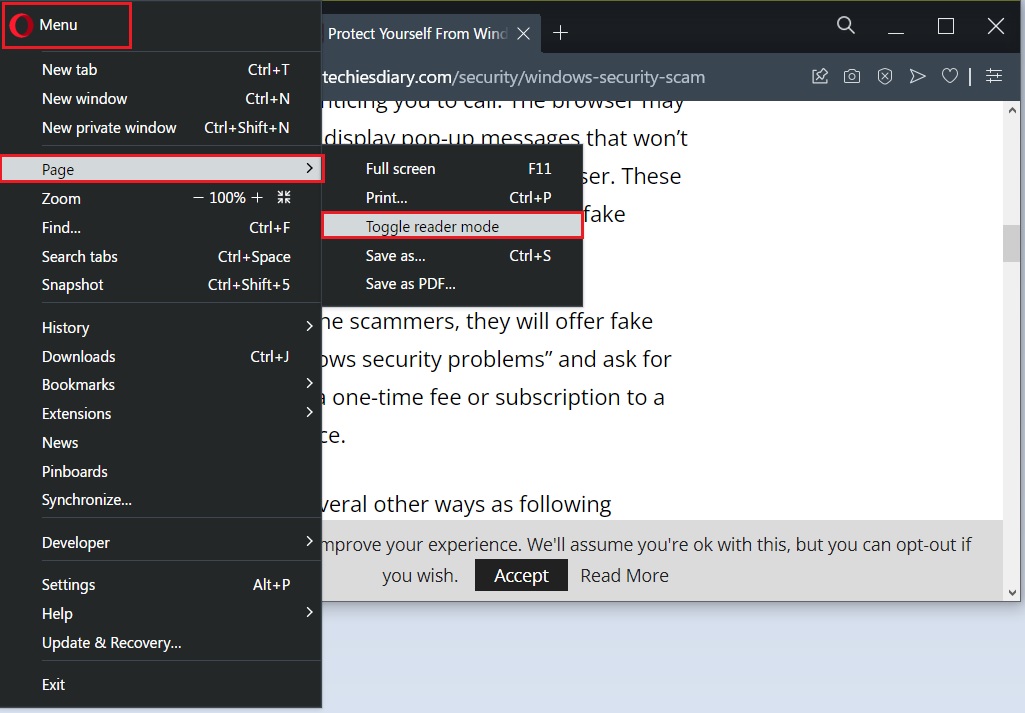 Open the article in the opera browser you want to read in reader mode. Toggle on reader mode from opera "O Menu->Page->Toggle reader mode" as shown in the screenshot,
Conclusion
Flags switch provides lots of experimental features. According to the official page of chromium flags info, they are experimental and temporary so, they could break in the future. In this case, we may see an inbuilt permanent reader mode in the opera browser or we may have to use an extension.