It is very easy and cost-saving to connect the TLD domain to blogspot. Here is the procedure for how you can set up Blogspot custom domain. In the following tutorial, we have connected www.techiesdiary.com domain to immux.blogspot.com blogger blog for demo purpose. At the time of this tutorial creation, the top-level domain is registered on bluehost.com. So, we can also say that this tutorial is for how to connect blogger custom domain using Bluehost.
Table of Contents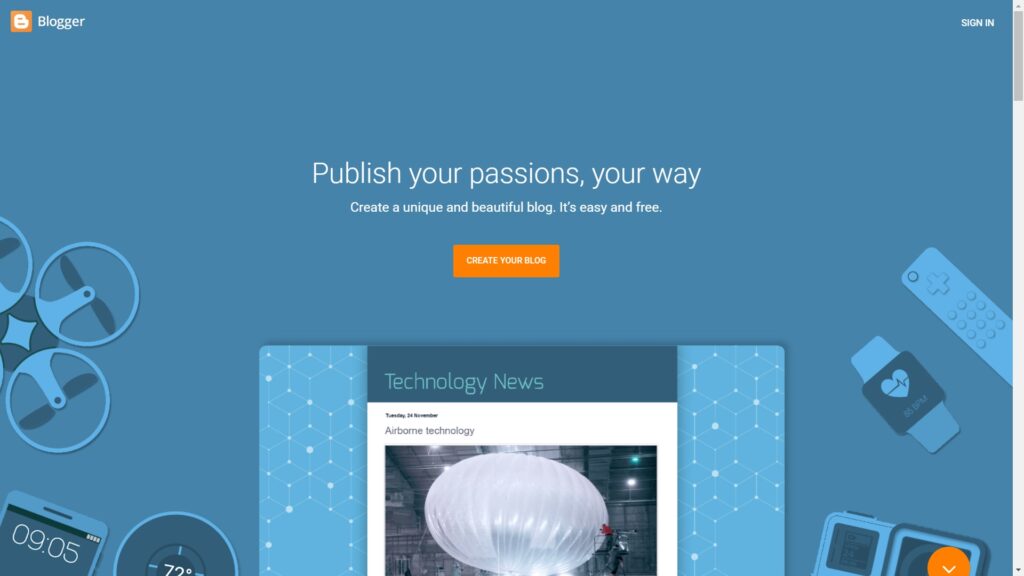 How to set up Blogspot custom domain?
You have to first apply for the third part domain setting in blogger, then it will allow you to set up Blogspot custom domain using CNAME record verification in DNS setting. Bluehost web hosting cPanel provides an easy user interface to configure DNS CNAME records, hence the procedure is easy. Follow the following steps to connect your top-level domain to the Blogspot blog.
Apply for custom domain
Log in to your blogger account and apply for the custom domain name in the blogger dashboard. Go to the  Basics under the Settings option.

Here enter your custom domain, here I have entered www.techiesdiary.com, the error will appear because we have not configured the DNS record at the domain control panel.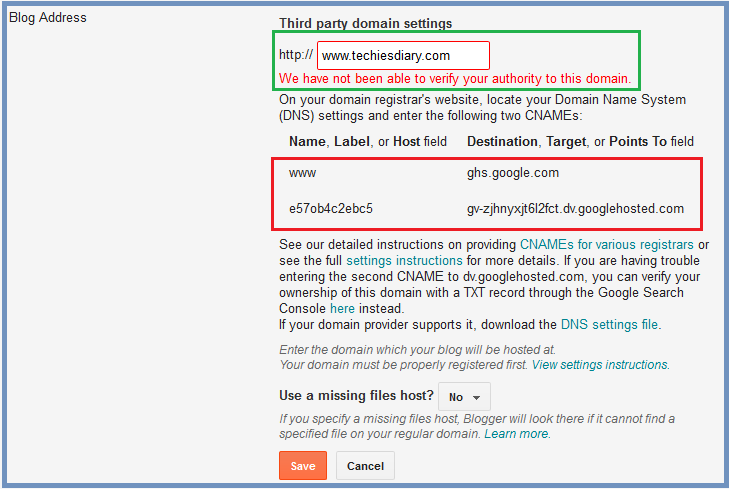 keep this tab opened in the browser, we will need Host Name and Destination marked in the red bracket.
Setup DNS records at domain provider
Log in to your hosting cPanel account (here BlueHost). When you log in, click on the control panel, then scroll down and click on the "DNS Zone Editor" which can be found under the "Domains" section.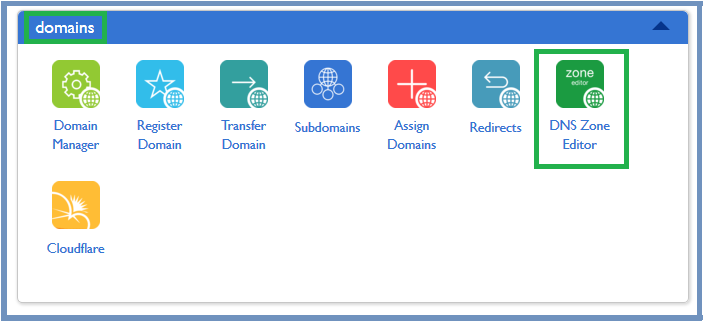 When the domain section loads up, you'll be required to select the appropriate domain to which you want to host on the blogger blog and add A records and CNAME records.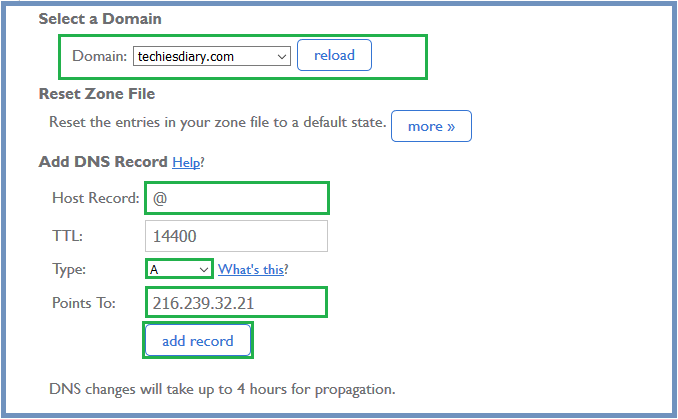 Please note that when It loads up, you'll be required to add the total of four A Records in the fields provided, as shown in the above image. Here is the list of the four IP addresses required for A record.
216.239.32.21
216.239.34.21
216.239.36.21
216.239.38.21

After this, you'll need to add the CNAME records, just select CNAME from the drop-down menu and enter the details of your domain.
After doing that, In the Name field, add the name of your domain with www. 
In the CNAME field, write the following: ghs.google.com for linking your domain with Blogger.
Add an appropriate Time-To-Live in the TTL field.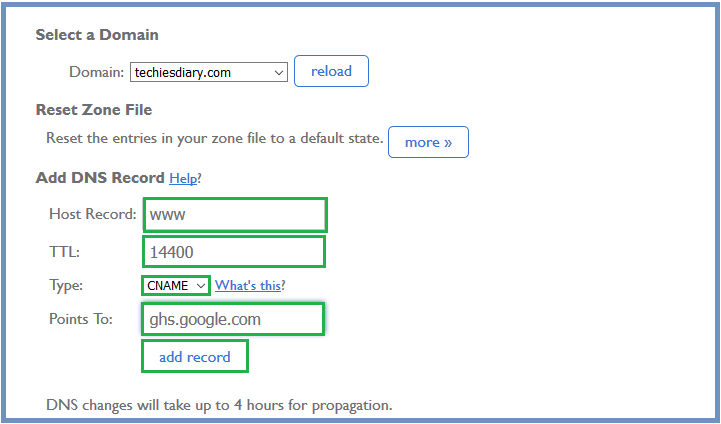 In this way add both CNAME records provided at blogger dashboard.
Verify Domain
Waite for few minutes. It takes some time to update DNS records. In my case, it took 5-10 minutes. After 5-10 minutes open the Blogspot dashboard tab. Click on save. After successful verification custom domain address will get reflected.

You can enable SSL redirection after some time. In this way, your Blogspot custom domain setup will be completed.
You can always disconnect it from the same place if you wanted to. But remember, there will be a huge SEO-related headache when you change your mind to shift the website out of Blogspot later. So, plan your goals properly and plan early accordingly.